Fall break began on Friday October 21 and lasted until Monday October 31st this year giving us plenty of time to travel in Ireland and around Europe. For my fall break I went with a friend/fellow Champlain student to Hungary, the Czech Republic, and Austria where we spent three nights in each major city.
My Trip Itinerary
Budapest:
Day 1 (10/21):
Check into the hostel
Dinner and exploring the area
Night Cruise down the Danube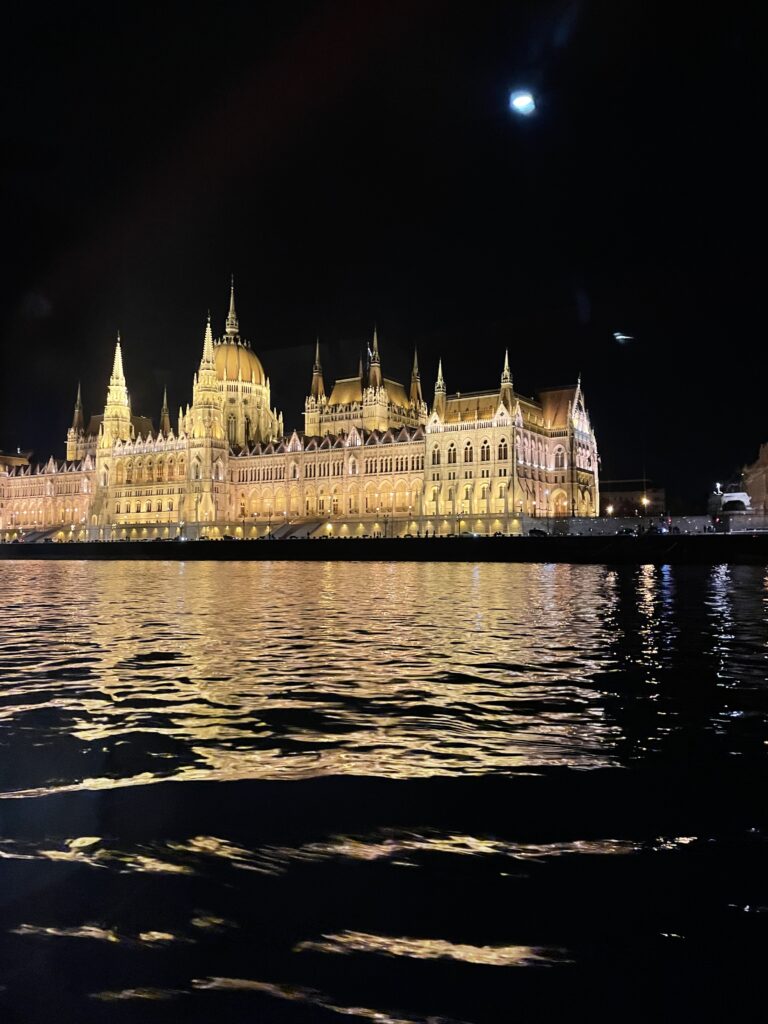 Day 2 (10/22):
Central Market Hall (Free)
Gellert Hill / Hill Cave (Free)
Citadel hike (Top of Gellert Hill)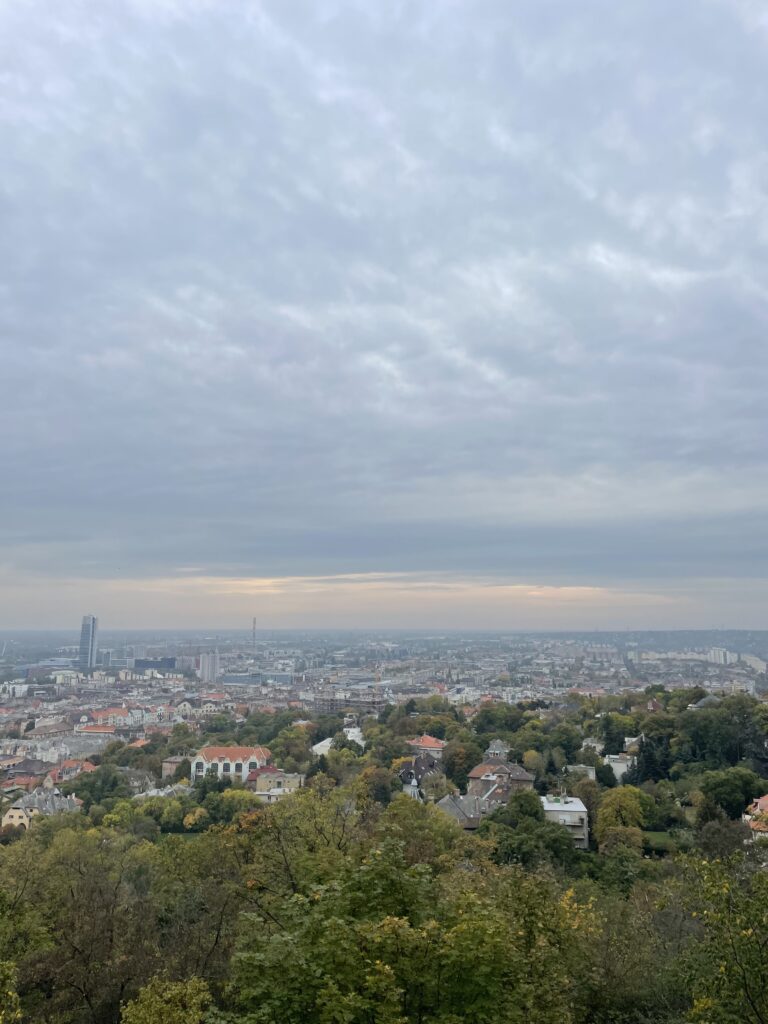 Day 3 (10/23)
Fisherman's Bastion (Free, to enter towers €2.50 fee)
Matthias Church (€4.50)
Buda Castle and Castle Hill (Free)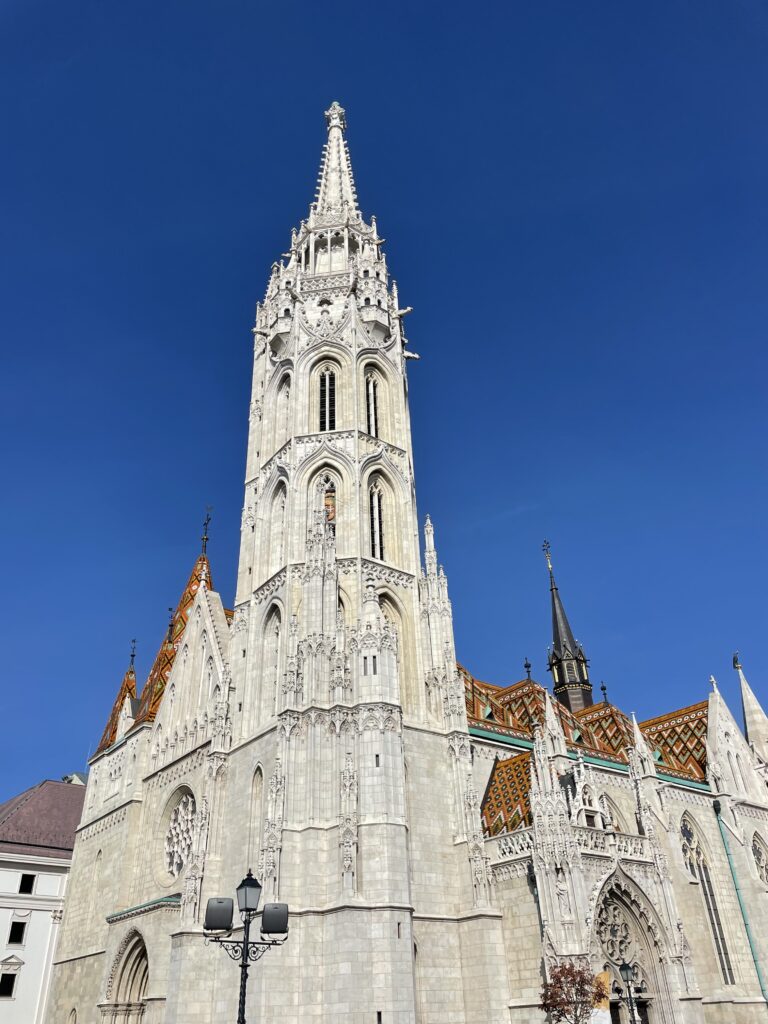 Prague
Day 1 (10/24)
Arrive and check into hostel
Old Town Square
Prague Astronomical Clock
Wenceslas Square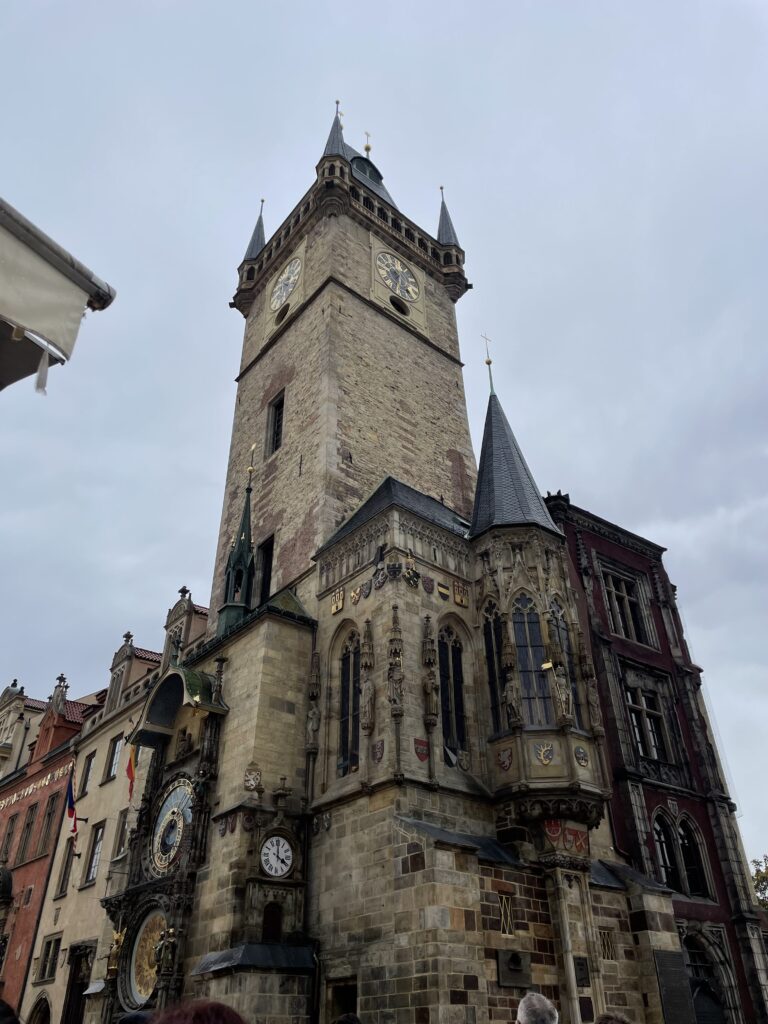 Day 2 (10/25):
Prague Castle (Free, some areas have an entry fee though)
St. Vitus Cathedral (€10 entry fee)
Strahov Library (€6 for just library entry)
Lennon Wall (Free)
Charles Bridge (Free)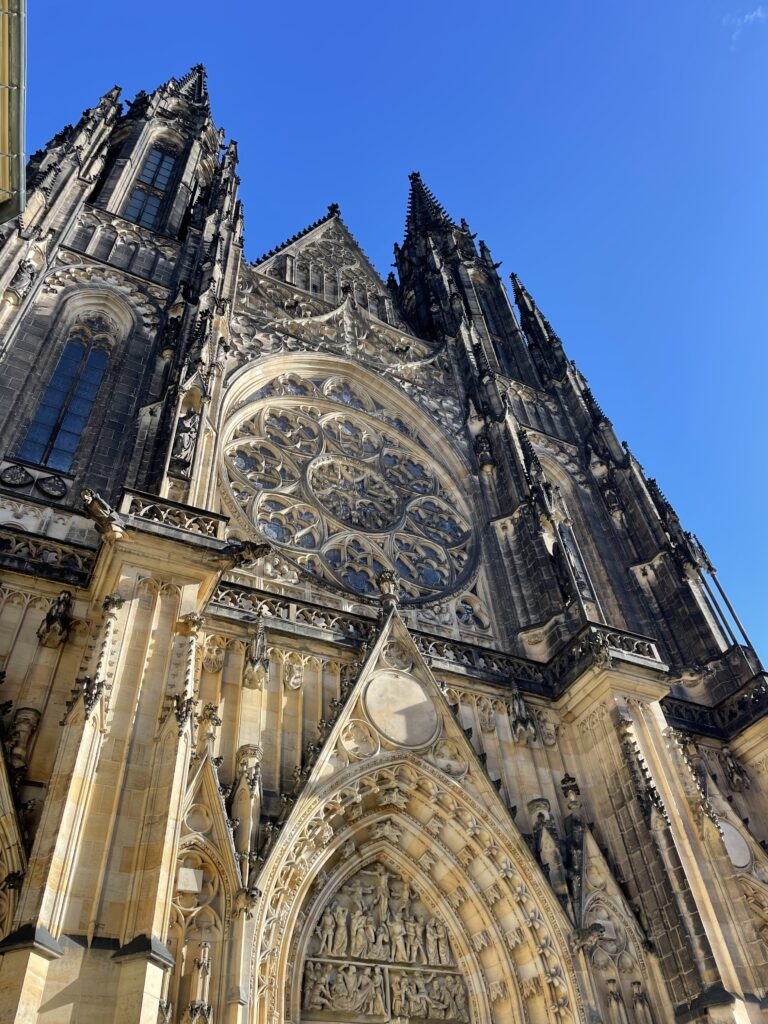 Day 3 (10/26):
Day trip to Bohemian Switzerland National Park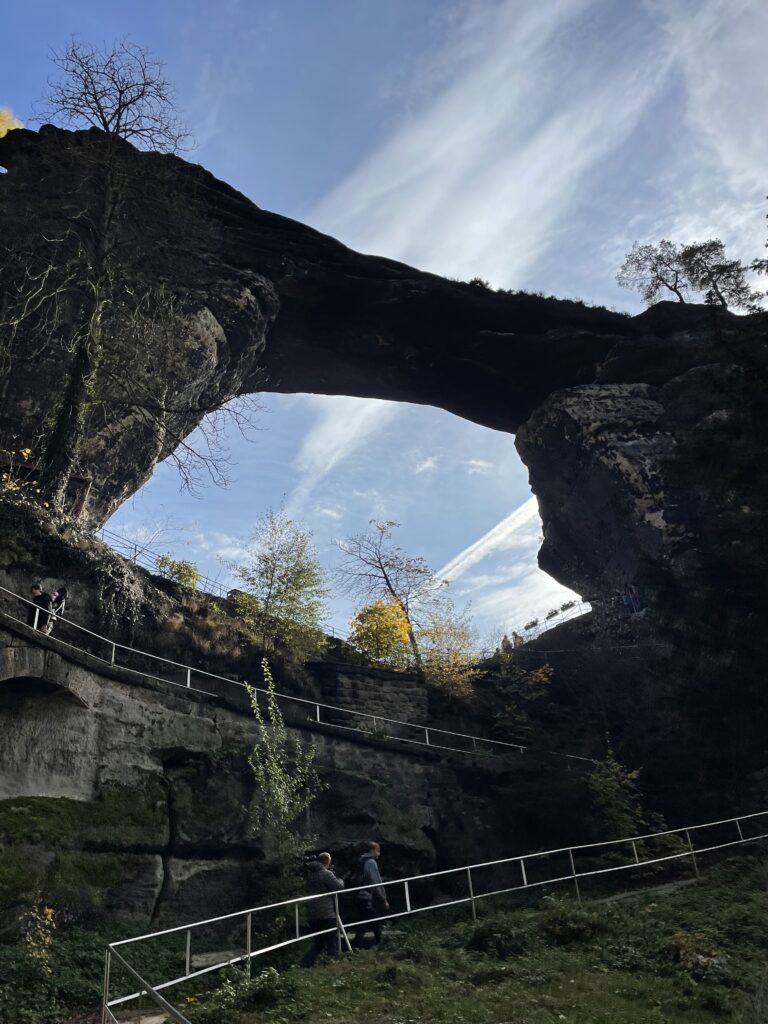 Vienna:
Day 1 (10/27):
Arrive from Prague at 11:30
The Belvedere Palace and Museum
Dinner and exploring the area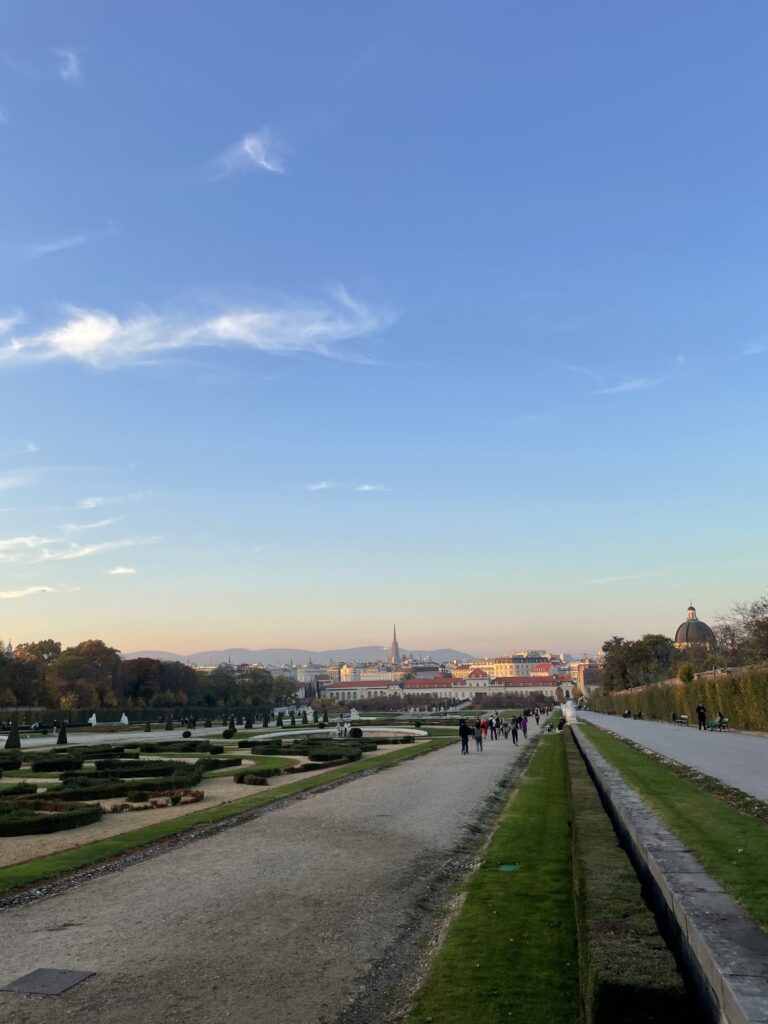 Day 2 (10/28):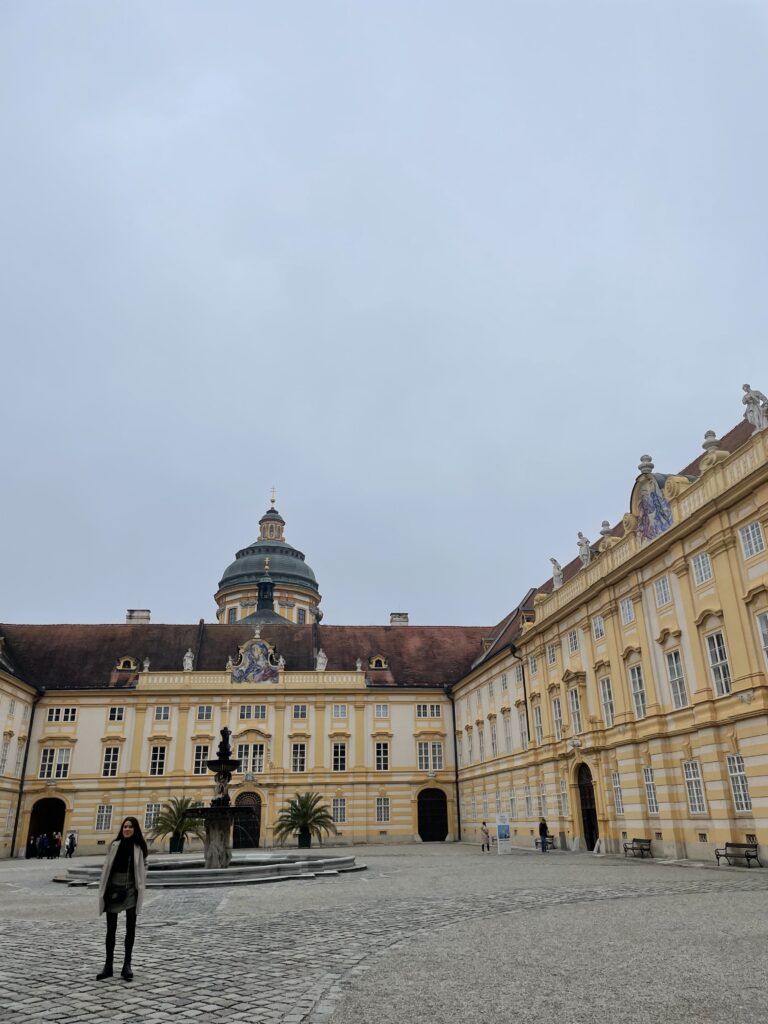 Day 3 (10/29):
St. Stephen's Cathedral
Anker Clock
Austrian Parliament Building
Rathaus
Mozart House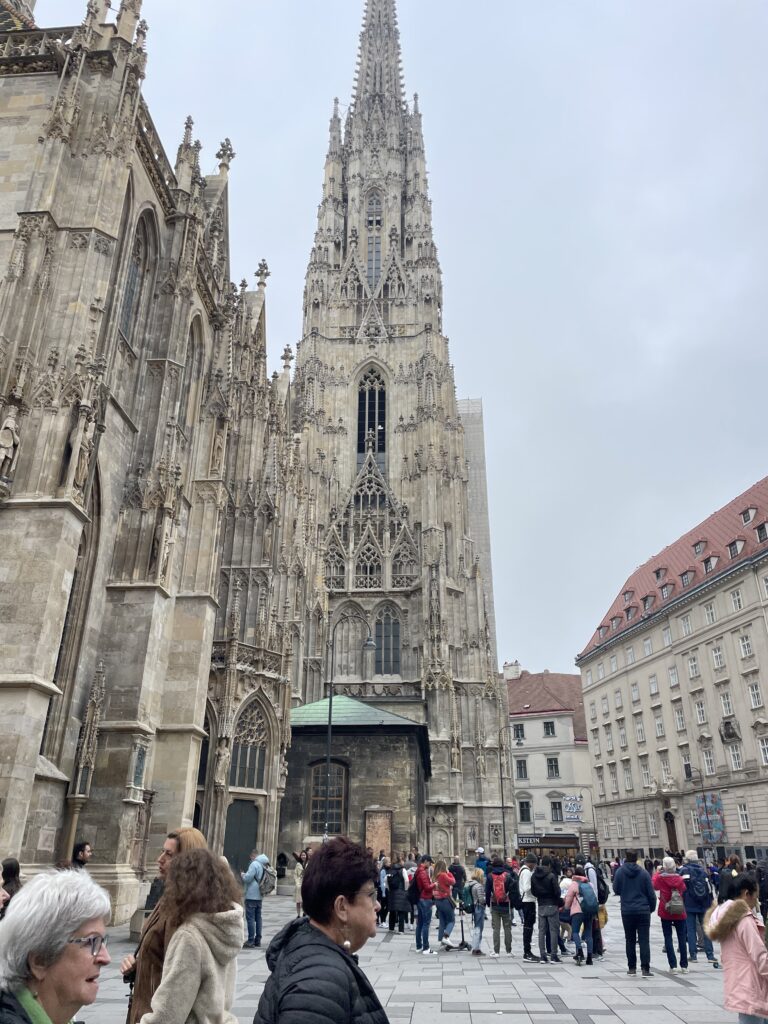 Day 4 (10/30)
Flight leaves at 11:40 am to Dublin
Travel and Transportation:
When booking our trip we were looking for affordable but also reliable ways to get to our destinations. We looked at all of the airports near Budapest, Prague, and Vienna and found that it was cheapest to book a round trip flight to Vienna. On Friday the 21st we flew out of Dublin airport at 5:45 am to Vienna on Aer Lingus and our return flight was Sunday the 30th out of Vienna at 11:20 am. After landing in Vienna we took a train from the airport to a bus station where we would take our first of many Flix Buses. Busing from city to city is affordable and easy in the European Union where there is often no border control between the countries like in the US. Riding the bus also allowed us to see more of the countryside and places outside the city that we would not see otherwise. From Budapest we took a 7 hour bus ride to Prague where we stopped in Bratislava in Slovakia and ended in Prague around 2 pm. We also took a Flix Bus from Prague to Vienna which offered many beautiful sights outside the cityscapes.
Day Trips:
In both Prague and Vienna we decided to spend a day traveling somewhere outside of the city. This took a lot of research to find transportation and how to get there but it all paid off in the end. For our first day trip we took the train from Prague to a small town called Decin where we then took a bus to Bohemian Switzerland National Park where we then hiked to Pravcicka Brana (the land bridge). It was a difficult task to communicate in the smaller towns outside the city as most people did not speak any English and we did not know any Czech. However we were able to point to the stops we wanted to go to or point to the food on the menu when ordering, google translate also came in handy. The hike was amazing and it was nice to escape from the busy city of Prague for a day.

In Vienna we took a short trip just outside the city to a smaller town called Melk which is home to an amazing Abbey. We had to take a train from Vienna to a small town where we transferred to another train that would take us to Melk. The signage and information within the train stations is very helpful, you just have to know your starting and ending destination ahead of time. Melk is also a small town where everyone pretty much only spoke German but it was going out of our comfort zone that allowed us to see these amazing places away from the city.
Hostels:
While doing a longer trip it is important to save money when you can and booking at a hostel is much more affordable than a hotel. However it is important to do your research on which hostel you plan to stay at. We used HostelWorld to book our hostels and they show ratings, reviews and photos. We would first look at the rating and then the photos to see if they had beds with curtains, something that we deemed necessary when it comes to comfort and privacy in the shared dorm rooms. In our first two destinations we chose to stay in an 8 person mixed dorm and for our last 3 nights we decided to spend extra and get a 4 person all female room. This worked for us as we assumed by the end of our trip we would be more tired and spending more time in our room resting than at the beginning of the trip. It was more expensive for the 4 person room but not by much and it was well worth it.