In my year of studying abroad, I've done a lot of traveling by myself and in groups. I learned quite a few things along the way, including some insights I wish I had known a year ago. So here are a few of my top tips for student travelers. (I figure someone should benefit from all the great information that I happened upon this year.)
1. Figure out what's important to you and prioritize that.
Due to time and monetary restrictions, you won't be able to do everything you want when you travel. I suggest you figure out what's most important to you and then spend your trips doing the things you enjoy the most. I like art museums and castles, and I don't really care that much about food. So, I tend to spend money on entrance fees and tickets to those types of places and cut back on food because that's what matters to me. However, if trying local cuisine is an important part of visiting another country for you, do that, and save money by doing free activities like hiking or exploring parks.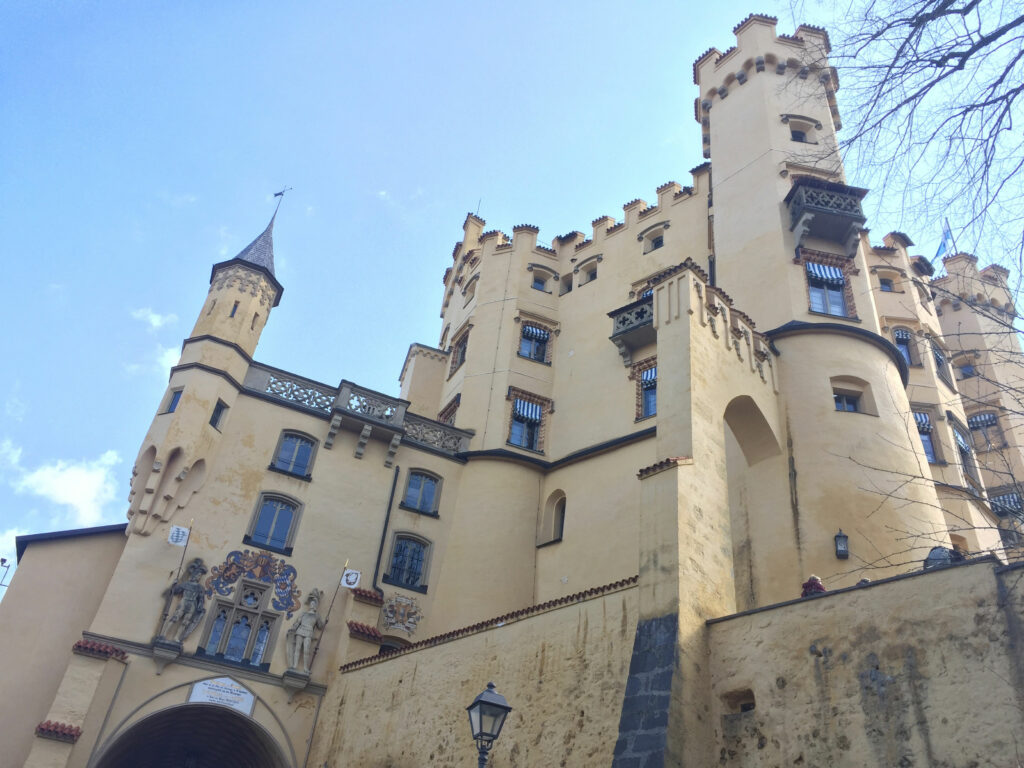 2. Go to a variety of places.
Whether you're going to a different country every weekend, or you only have time to travel during your spring break, try to visit a variety of places. Even if you're staying in a single country, you can alternate between cities and smaller towns. And if you're going to different countries, try to vary up the regions—go to somewhere in Scandinavia, or the Alps, the Mediterranean, etc.
3. Start booking early.
The earlier you book a flight, the cheaper it will be, and the more availability you'll find in hostels. Plus, if you want to travel with other people, having a list of potential destinations at the beginning of the semester will help you to sync up your plans better, so everyone can have as much opportunity as possible to travel where and how they want.
Schedule group trips that require coordinating multiple people's schedules first and then fill in trips that you're doing by yourself around them. You're the expert with your own schedule and travel requirements, so it's much easier to plan a trip a week before it happens for yourself. Then, pull together a last-minute group excursion.
4. Don't overplan the small things.
Prior to studying abroad, I was a planner. I liked to create detailed itineraries down to the hour for my vacations. Now, I know that kind of attention to detail causes more stress than it's worth. You never know what might be closed due to renovations or a local festival. It's better to have an idea of the things you want to do and not overcomplicate your plans. Plus, if your entire trip is scheduled before you arrive, you could end up missing out on something you'd only hear about from a local.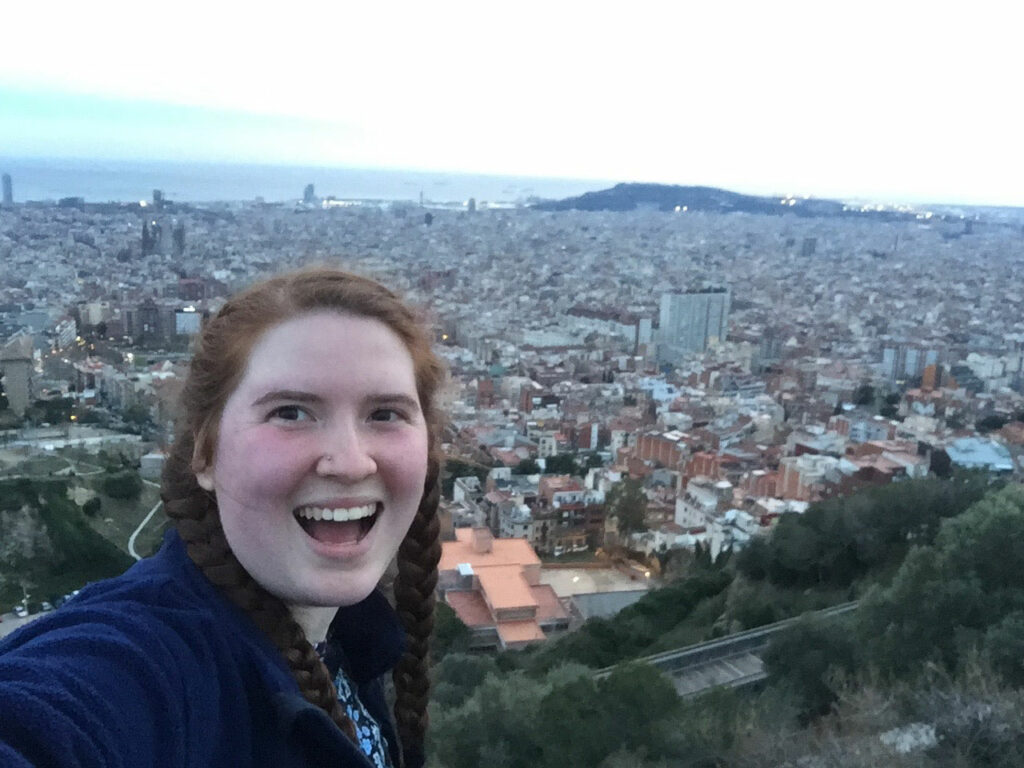 5. Hostels can be great resources.
Hostels are budget-friendly lodging choices if you don't mind sharing a room. I choose hostels not just for their price but for the community they provide. Through hostels, I've met people from all over the world and received recommendations that have greatly improved my trips.
For example, at my hostel in Barcelona, I met two Americans teaching English in Prague who not only gave me advice for my future trip to the Czech Republic but also recommended I watch the sunset from the Bunkers del Carmel, which are fortifications left over from the Spanish Civil War located in the hills surrounding the city. The view was breathtaking, and I never would have discovered such a place on my own.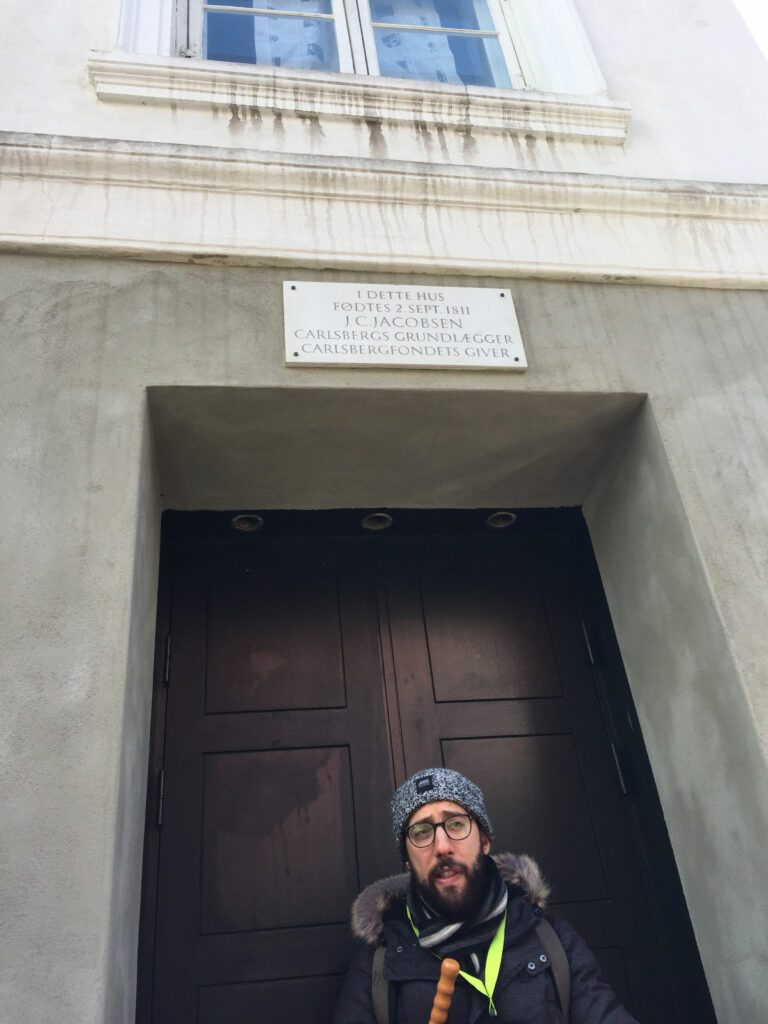 6. Go on a free walking tour.
A lot of cities and tourist destinations have free walking tours of the area that operate solely on tips. They're a great way to get to know the area you're visiting, and you pay what you can. If you're staying in a hostel, they'll definitely be able to tell you about any free walking tours in the area. Some companies even partner with specific hostels and will pick you up from the lobby. You can also google "city name + free walking tour" or check TripAdvisor for suggestions.
7. Don't be afraid to travel alone.
Traveling with other people means compromising with other people. While it definitely can be fun to travel with your friends and experience new countries together, it also may distract you from doing or seeing the things you want.
I've traveled by myself for most of my trips, in part because I had a different schedule than my friends who were also studying abroad with me and because there were places I wanted to go that my friends didn't. (No one else shared my passion for the Principality of Liechtenstein. Um, where? Exactly.) When I was by myself, I actually talked to the other guests in my hostel instead of just hanging with my friends.
Plus, I got to travel by my rules. If I was with other people, I would not have visited six art museums on my last day in Munich; I wouldn't expect anyone else to have the stamina or put anyone else through that agenda. But since I was by myself, and the admission was one euro per museum (because it was Sunday), I went to as many as I could during their opening hours, pausing in front of the art I liked and skimming over the pieces I didn't care for.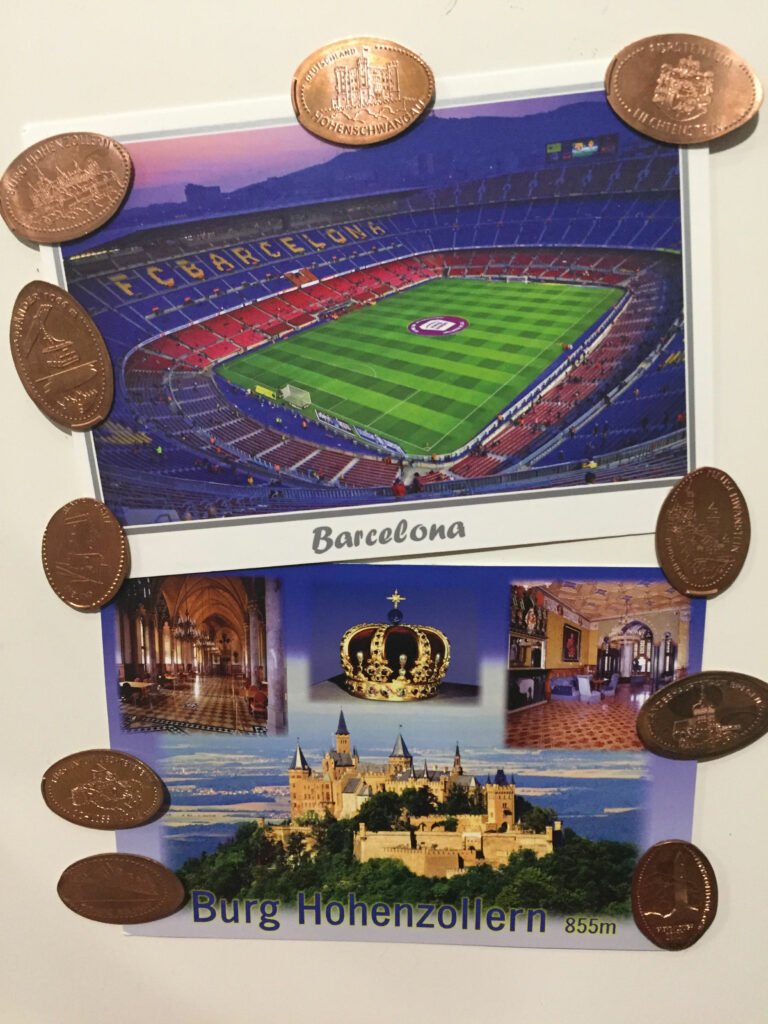 8. Don't go crazy with souvenirs.
Everything you buy will have to travel with you back home to the United States, so think about that before impulsively buying a statue or some other bulky or heavy item. For me, the best souvenirs are cheap and small. I pick up postcards every place I go to help me remember where I've been. Also, some places have local currency equivalents of flat penny machines, where for a euro you can flatten a five-cent coin with an imprint of local landmarks. Those small souvenirs are things that'll help me fondly remember my travels, but won't inconvenience me in the packing process.
9. Bring a student ID and always ask about student discounts.
Most museums and monuments offer a discounted rate for students, and some even offer free entry. However, to take advantage of that discount, you need to have a student ID. So don't forget it at home. Also, always ask about student rates. The worst that could happen is that they don't have any discounts, but if they do, you save money.
10. Know your currency and what fees your bank might charge.
Get familiar with your bank's foreign transaction policies before you leave the United States. My bank has a 0% foreign transaction fee, but I have to pay ATM fees, so using my debit card saves me money. It's best to do a quick search of the cash and credit/debit card customs of the country you're visiting before you arrive. For example, in Argentina, a lot of places are cash only, so I couldn't rely solely on my card. Whereas in Europe, cards are widely accepted, some places have a minimum purchase to use them or add a fee to your purchase.
Always be careful when using foreign ATMs and pay attention to their exchange rates. In general, avoid exchanging money at the airport because of the high exchange rates, but an airport bank machine might be safer than trying to find an ATM near your hotel/hostel later since there's less risk of it being tampered with. A lot of European ATMs are on the exterior of buildings, which leaves them exposed and puts you at risk for having your personal information stolen and/or your card being charged after you've used them. You can always order foreign currency ahead of time from your bank at home if you have specific destinations planned ahead of time, so you get the best rate.
One of my favorite things about my study-abroad experience was getting to visit so many different places. I think if I knew some of this information before I started my junior year, I might have gone even more places and been more confident about traveling. Hopefully, you can put these tips to use and make the most of your future study-abroad adventures.
______________
Are you an explorer at heart? If you're interested in expanding your worldview and traveling abroad, check out Champlain's study-abroad options. With two international campuses, one in Montreal, Canada, and one in Dublin, Ireland, and third-party programs, international internships, exchange programs, and faculty-led courses, there are tons of ways Champlain's OIE gives you the opportunity to learn about the world and put these tips into practice for yourself.
Quinn Kanner is a Senior Professional Writing major with a Journalism specialization and a Foreign Languages minor. She is also a Student Ambassador, a member of the Student Government Association, and a Student Writer in Champlain's Marketing department.