On a cool, but sunny, Dublin afternoon our group headed to Trinity College Dublin to meet two enthusiastic tour guides to show us the more historical side of Dublin.  The hilarious and knowledgeable Pat Liddy was tour guide for my half of the crew.  Pat is a delightful man who developed the tours based on years of experience and historical research, he also tosses in the odd anecdote and legend to keep the tours light.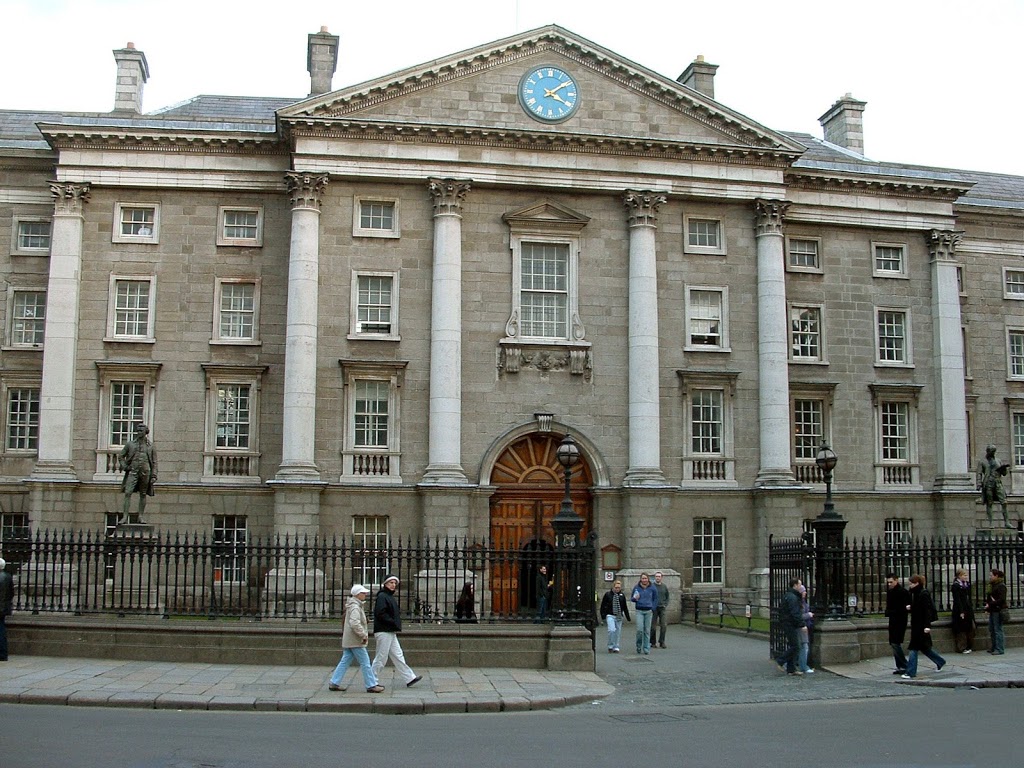 We started from Trinity, learning all about the history of the college, moved on to the old Parliament building on Westmoreland Street which is the first purpose-built bicameral legislature (currently a Bank of Ireland branch), wandered through Temple Bar (with a stop at the Wall of Fame) and finished at Dublin City Hall.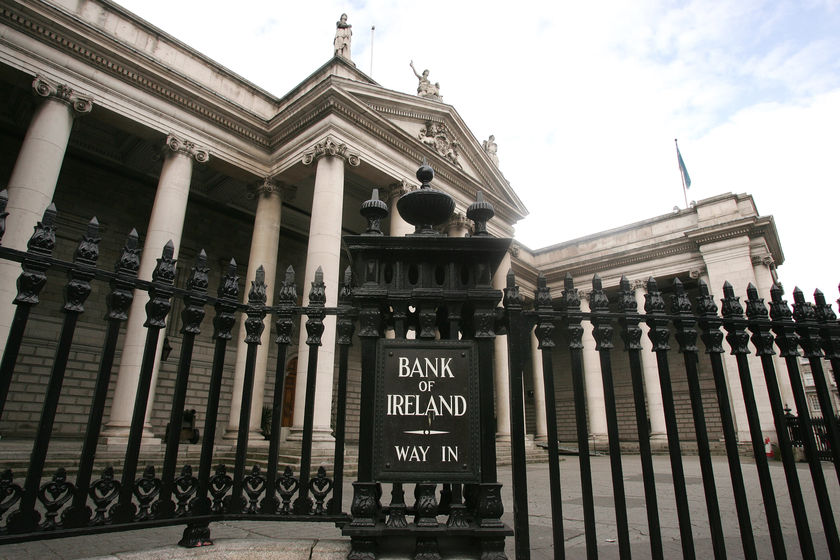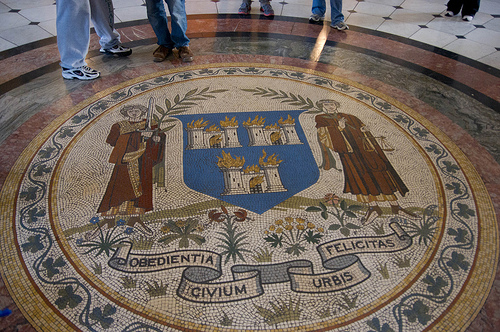 Of course, you'll have to take a tour with Pat (or one of his many talented tour guides) to hear all the stories… but this was definitely a lovely day and I hope the students have a better understanding and appreciation for the ancient city in which they reside.