When I thought of studying abroad in Dublin, I didn't expect it to be very different from our Burlington campus. I would be with Champlain students, Champlain staff, and everything would be relatively the same. I soon learned that I was completely wrong! Studying in Dublin is totally different than studying in Burlington in so many ways.  You do of course have the support from Champlain, but you are still studying abroad in a new country. I quickly learned the importance of the ability to adapt and be independent in my new environment. I knew that this would be the only way I would feel comfortable and  be able to completely immerse myself in Irish culture.
In the past few months I've learned that I had to find a new way of studying and doing homework. We don't have our trusty ol' Champlain Library building here in Dublin, but there are many other options for spaces to keep up on schoolwork. You still have access to Champlain's library online though.
In my opinion the best place to get work done is the Champlain Dublin Academic Center. The building has plenty of spaces for students to study and catch up on homework as well as some very comfy seating. Normally the centre is open late, until 9pm, twice a week, but if there is high demand for more late evenings, the staff can arrange for this to happen.
If the Academic Center isn't your type of study space, I would personally suggest finding a café to enjoy a cup of coffee, a pastry, and get some work done. (Preferably a café with free wifi!)
There are plenty of great cafes all over the city, just find one with a quiet atmosphere, great coffee, and wifi and you're basically all set. You can spend a few hours there; get more coffee, maybe even a delicious piece of chocolate cake.
Accents Café: This café, conveniently located in-between the apartments and the Academic Center, is the perfect place for a quiet Sunday or a late night Friday study session. They are open until 11pm on some nights!
Another option I can suggest is finding a public library in Dublin city, this is another great option to get some work done. They are free and offer wifi, therefore a pretty good spot to sit and work on homework. The closest public library to the student apartments is the Central Library located in the Ilac centre. Champlain Dublin staff are happy to help and point you in the right direction on how to set up a library account.
Besides learning to adapt to studying in Dublin I soon learned that it was also extremely important for me to explore independently. The student apartments here are great, but sometimes it's hard to find a minute to myself, so I've made an effort to start exploring Dublin on my own.
Here are a few easy things to do in your spare time when you want to get out and be adventurous and independent.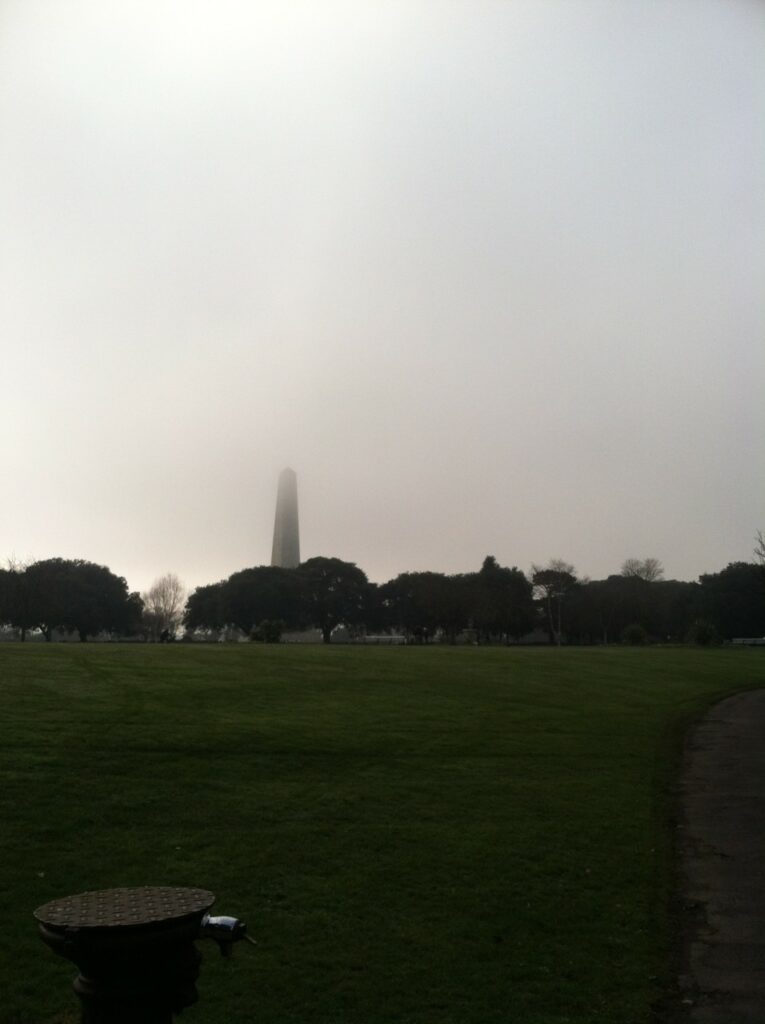 Walk along the river Liffey and enjoy the gorgeous views from the bridges
Take the DART heading along the North or South and have a random adventure.
Go to a café, but instead of doing homework; enjoy your coffee and people watch.
Take a walk to Phoenix Park or St. Stephen's Green. Take your lunch with you and watch the swans and ducks swimming around in the pond. Phoenix Park is huge, but you can rent a bike to explore it all. Don't miss the free roaming dear!
Take yourself on shopping or just try on a bunch of cool stuff. Penney's is a really cheap clothing store and you might find something cute on sale!
Spend the day walking through the city and getting lost in it. Don't use your GPS, just wander for a bit and see if you find or see anything you've never seen before.
Spend time at local markets. You can always find delicious food as well as some really interesting trinkets!
At the end of the day, I think it's really important to learn how to adapt to your environment when it comes to staying on top of your schoolwork. Once you can learn to adapt yourself to the educational environment you can be confident in getting out and exploring Dublin without the burden of schoolwork on your mind!
You can also follow my travels and thoughts on Instagram and Twitter @karisachan
READY TO GET THAT INTERNATIONAL EXPERIENCE AND GLOBAL PERSPECTIVE?