For the third year in a row Champlain Abroad Dublin went Carol Singing in aid of Barnardos.
Barnardos is a children's charity established in Ireland in 1962 and is one of the most well known and most respected charities. The Irish President Michael D Higgins is the Patron. Barnardos work with vulnerable children and their families in Ireland and campaign for the rights of all children. Only 1% of raised money is going towards governance, the rest is spent directly on work with children and families (88%) or invested in generating funds (11%)
All students enrolled in the 'Cultural Immersion through Music' class with teacher Caroline Elbay took part, but we also had faculty, staff and a handful of other enthusiastic Champlain students taking part as well. All in all, we were a strong brigade singing our socks off during the lunch hour of Friday 13 December. Despite the unfortunate date, we were lucky enough to raise as much as €450.
Extra shout out to students Liam Callaghan, Sarah Plisinski and Kate Hennes who also led a Carol sing song at ICOS's (Irish council for International students) annual Christmas party being held at the Mansion House in Dublin.
We always have a general rehearsal in the Academic Centre a few days before the actual gig, just to fine tune, decide on songs get the spirit going. Here's a little video clip from that session.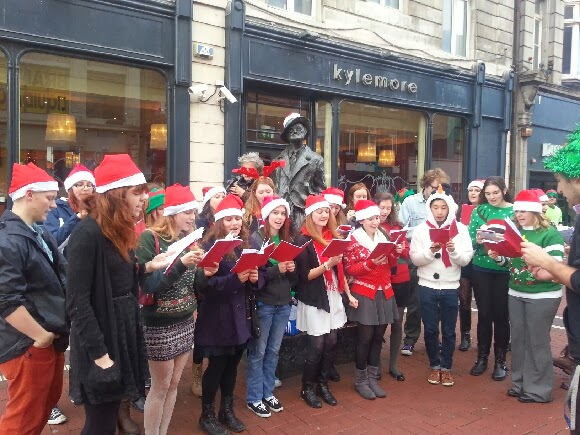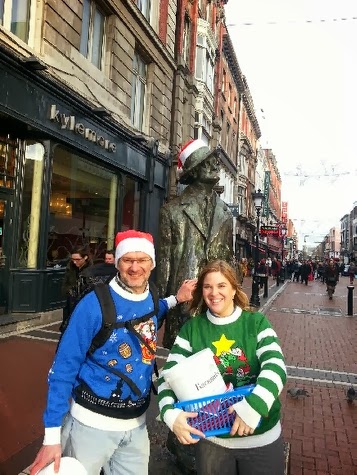 We've had a great semester with a fantastic bunch of students. This was a perfect end giving us the chance to give back to the community who is so warm and welcoming to our American students.
Happy Holidays!
Stephen, Lilly & Adam
Staff Champlain Abroad Dublin
APPLY NOW TO STUDY ABROAD! READY TO GET THAT INTERNATIONAL EXPERIENCE AND GLOBAL PERSPECTIVE?
VISIT WWW.CHAMPLAIN.EDU/ACADEMICS/INTERNATIONAL-EDUCATION