Dia Dhuit (Hello in Irish.)
Champlain College brought us on a trip to Galway for the weekend! We left on Friday the 8th and returned on Sunday the 10th. We took a train from Dublin and got to see the scenic fields, greens, old cobblestone walls, mountains, and much more of what Ireland has to offer.
We got to go on a tour of Galway with one of the locals. The guide was very interesting and was able to tell us all so much history of the area. We saw many astonishing landmarks and got to learn some of the stories of the past. One thing we learned was that when an Irish person is telling a story, "take it with a grain of salt". Throughout Irish history, since their language was not developed in a way to document their stories, many tales that you hear have been passed down vocally by many generations. These stories are often twisted a bit to keep them interesting as all stories are competing with each other to stay in circulation.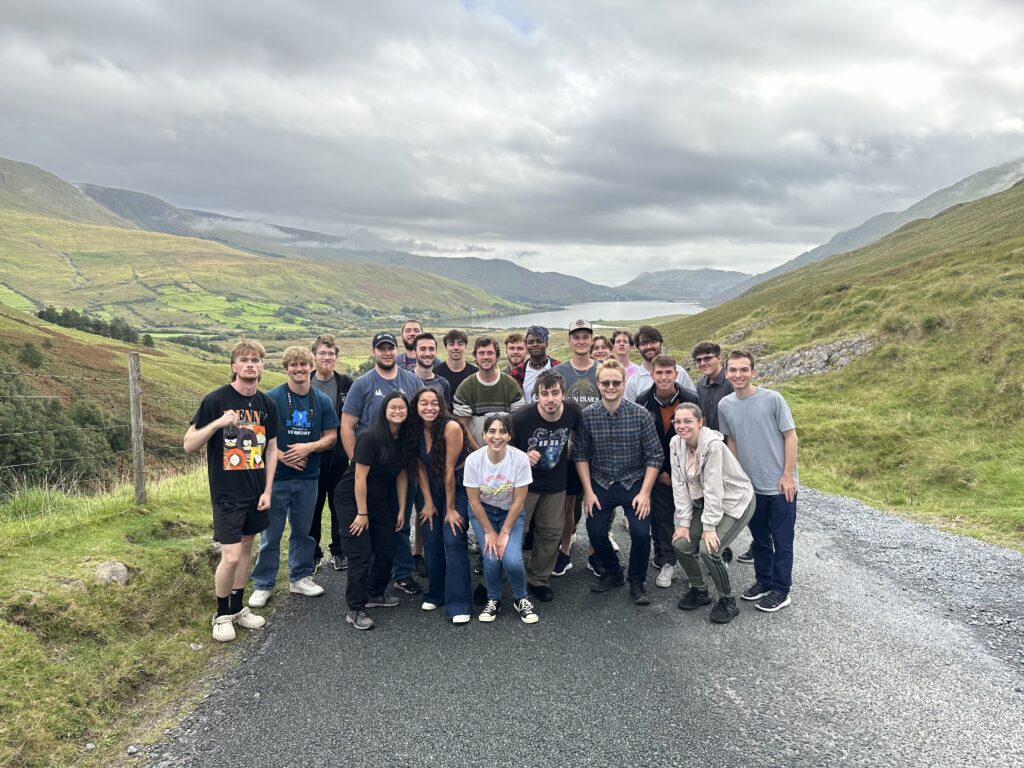 Saturday, we went to Inis Mor, which is an island off the coast of Galway. Some of us rented bikes and went about 12 miles around the coast of Ireland. We got to see the "edge of the world" and some of the most beautiful cliffs. The grass was so soft and the landmarks were quite beautiful. A group of us went to the "wormhole" where some went cliff jumping. We got to take a ferry there and back where we also saw the Cliffs of Moher where some scenes from Harry Potter and other movies were filmed.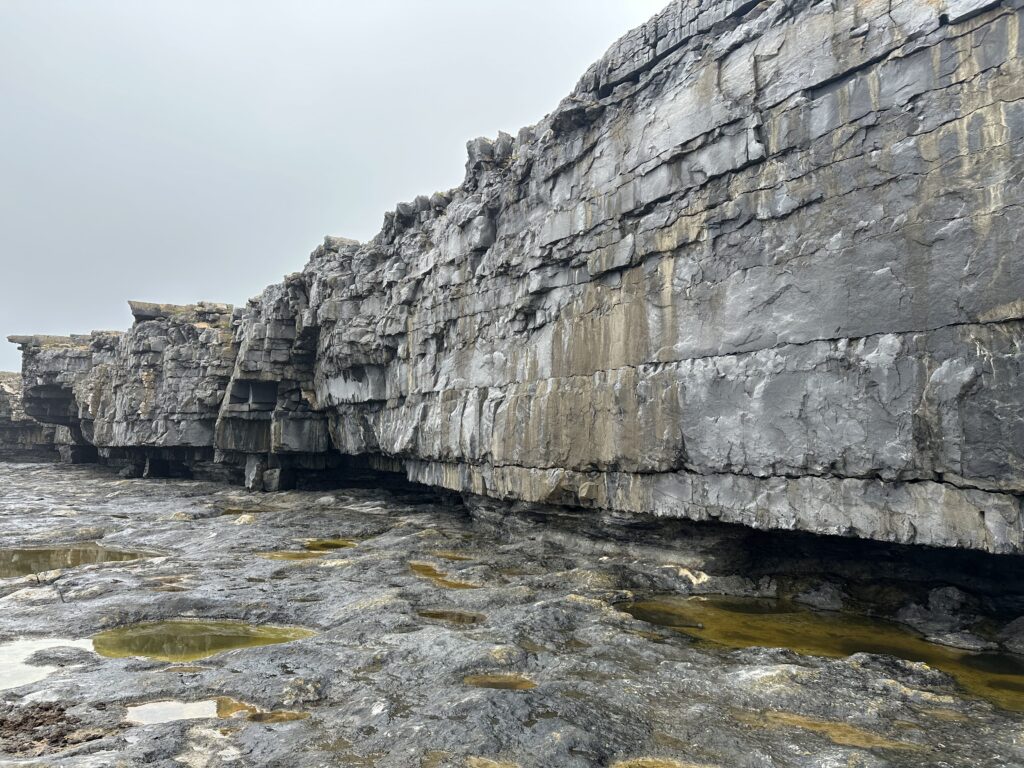 Sunday, we went to Connemara. Again, the sights to see in that part of Ireland were ridiculously beautiful and we got to stop and snap some pictures. We made it to Joyce Country Sheepdogs where we were welcomed by so many small Border Collies. These dogs would eventually be trained to rally the sheep that climb up the mountain. This is to save the farmer time. We got to see a live demonstration of this and it was super cool. We left and on our way back to Dublin, stopped in Westport to get some lunch and explore the town.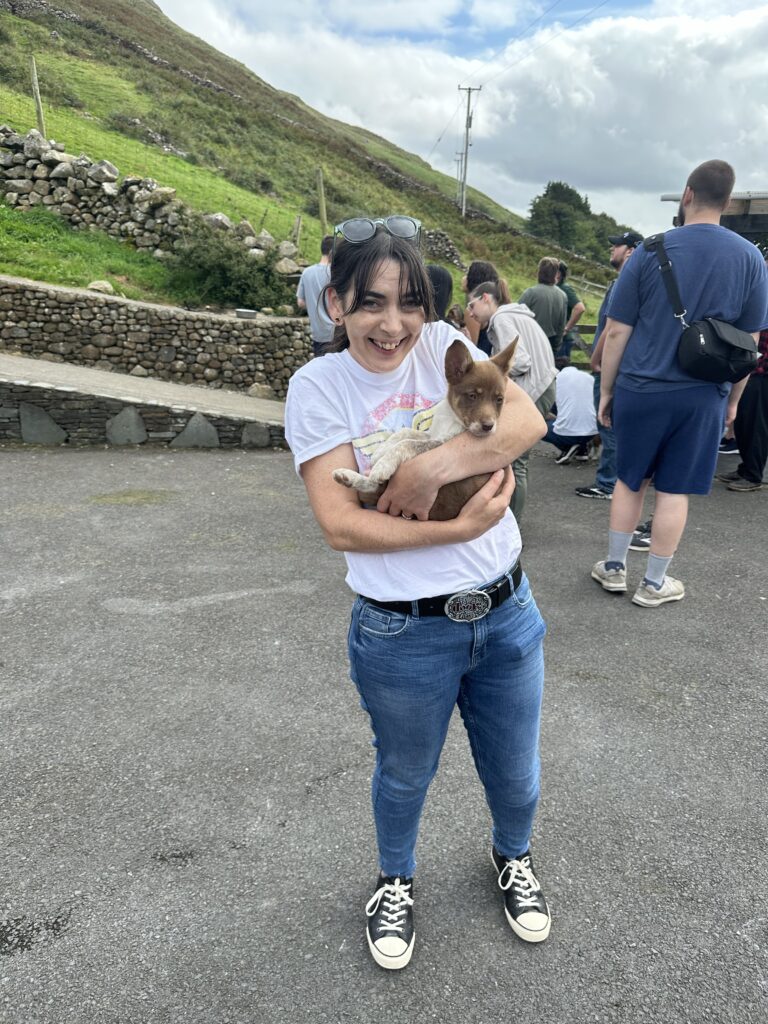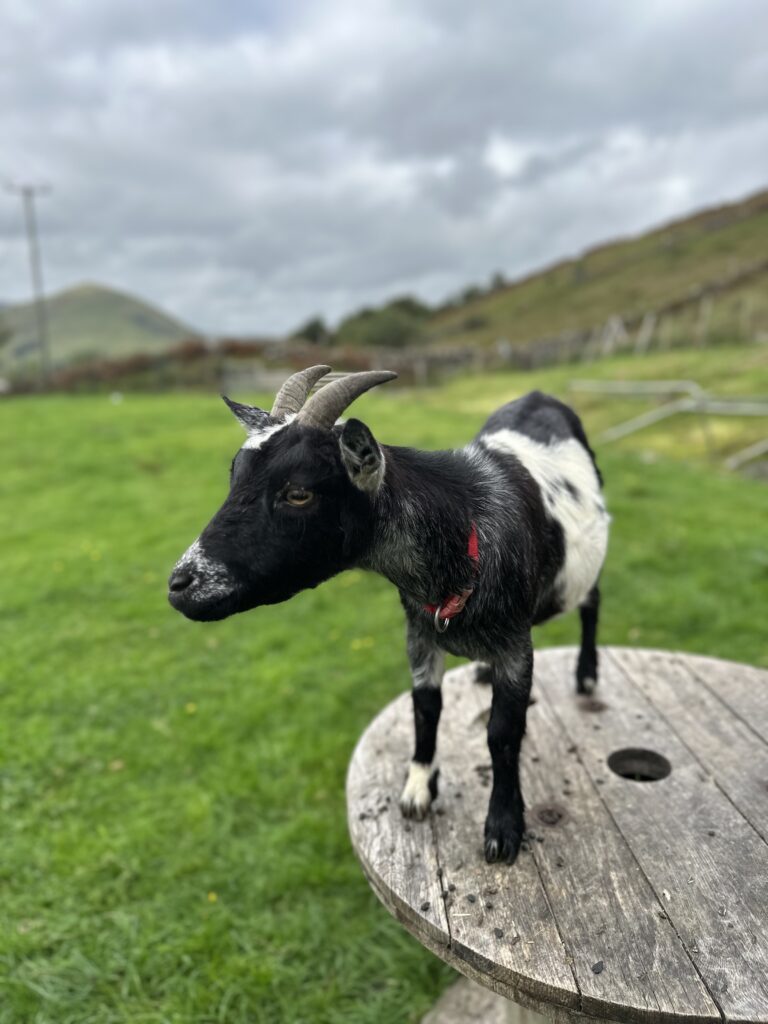 Overall, our first trip as a group ended up being the best time we've had in Ireland so far. There were so many nice local people and we got to experience/learn so many new interesting things about both the culture and the history of Ireland. If you were to go to Ireland, where would you want to go and why?