BY ZACH PAULSEN, PROFESSIONAL WRITING'17, CHAMPLAIN COLLEGE
There are many reasons to study abroad. At almost every turn it's hard to find a downside. One of the most engaging opportunities offered to Champlain Abroad students is the range of international internship experiences.
8 Dublin students took advantage of this chance during the Spring 2016 semester, and the application process is part of your regular study abroad application. You need to work together with Champlain Abroad staff and be able to provide them with an updated resume as well as take part in pre-interviews with the Dublin staff. Some students may even need to meet a potential host over Skype pre-arrival. Champlain staff will seek out suitable host organizations and companies on your behalf.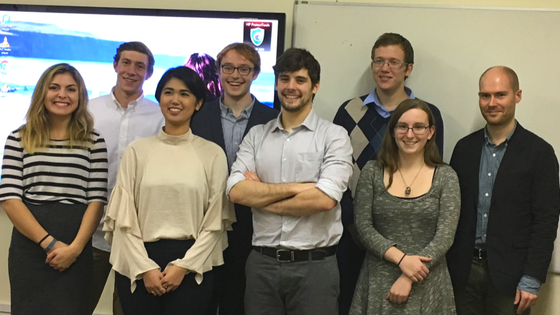 Take it from me, though, you need to be fairly proactive and focused when it comes to helping the Burlington and Dublin staff. I would have had an internship as well, had I not failed to see a few crucial emails over the summer. As long as you pay attention and make regular check-ins, the process will go smoothly.
Having said that, I am going to highlight the particular internships of some of my Champlain Dublin compatriots, Bianca Roa and Laura Anderson.
bianca Roa, Marketing'18 – intern with charities institute ireland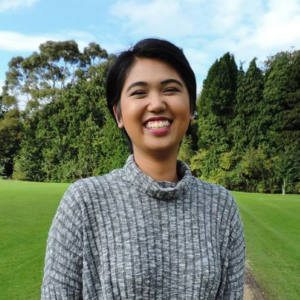 Bianca – a marketing major – had the opportunity to intern at Charities Institute Ireland (CII), which supported the top 500 charities in Ireland, while Laura – a professional writing major – was an intern at the Wicklow Voice, a newspaper run out of Bray in County Wicklow.
"I joined Charities Institute Ireland within days of the new company formation," Bianca told me. "I've watched this company grow and refine itself and its goals."
As an intern at CII, Bianca helped with the promotion of several of the charities supported by the company, through means of fundraising practices and advocacy and lobbying with government stakeholders in the best interest of the charity sector.
One of the things Bianca stressed about her time at CII wasn't only the practical experience, but the cultural one as well.
"Not only did I hone the skills that I need in my field," she told me, "but I was able to connect with Irish people on a regular basis. My coworkers felt more like family, and I think it's a testament to the kind of people in this country because our office culture was based on the strong relationship between us and our client."
Bianca's time interning at CII was fulfilling for many reasons – obviously, work experience and cultural immersion are among them – but she came out of it with a whole new relationship that she may not have experienced otherwise.
"I've really connected with my internship hosts, and these are not just business contacts," she said. "I consider them friends."
Working at a charity also had its perks.
"Working with a charity was really fulfilling," she said. "I felt like I was honestly making a difference, even if it was on a small scale."
laura anderson, professional writing'18 – intern with the wicklow voice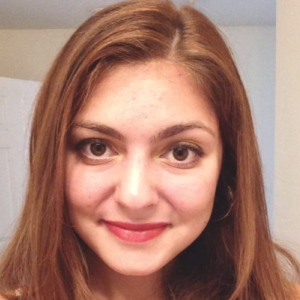 A far cry from marketing, promotion and governmental lobbying, Laura's internship at the Wicklow Voice also showed the markings of being a success and bearing personal fulfillment. Laura is specializing in journalism within the professional writing major, so her spot at the Bray newspaper was a valuable experience.
"I had the opportunity to work alongside the deputy editor of the company," Laura told me on her responsibilities. "I helped with writing and researching news stories for the paper."
Throughout the course of the semester, Laura would be assigned topics to research, or given a general premise for a more personal article that they wanted her to write, and she'd go to work.
The topics she covered ranged from lumber thieves to her American perspectives on Ireland's "Repeal the 8th" movement, and so naturally this position was conducive to a lot of cultural immersion in and of itself.
However, the most fulfilling aspect of Laura's internship, for her, wasn't so much the cultural milestone so much as it was the personal one.
"It was a really cool feeling," she said. "It was exciting to see my work on the front page of a print publication for the first time."
Both of these internships were structured in the same way. Laura and Bianca would be on-site twice a week with their hosts and one evening a week attend the internship class thought by Champlain faculty Dr. Darren Kelly, where the finer points of utilizing one's internship experience to make the most of the opportunity were explored. The placement and class make up 6 credits.
At the end of the day, both internships were worth it. Both Bianca and Laura described their experiences as a success.
"I'm so glad I did the internship, and even more so that I was placed at CII," Bianca emphasized.
"I wish I could come back and do it all over again.
APPLY NOW FOR YOUR INTERNATIONAL EXPERIENCE WITH CHAMPLAIN ABROAD!