Being in Dublin this spring semester, Champlain College and the cybersecurity firm SmartTech247 offered abroad students the unique opportunity for volunteering at ZeroDayCon 2018. This annual international tech conference takes place at the beautiful Dublin Convention Centre and draws corporations as large as Microsoft and IBM. The conference this year discussed rising cybersecurity threats and tactics for the industry as well as how to implement the EU's new GDPR (General Data Protection Regulation) policies.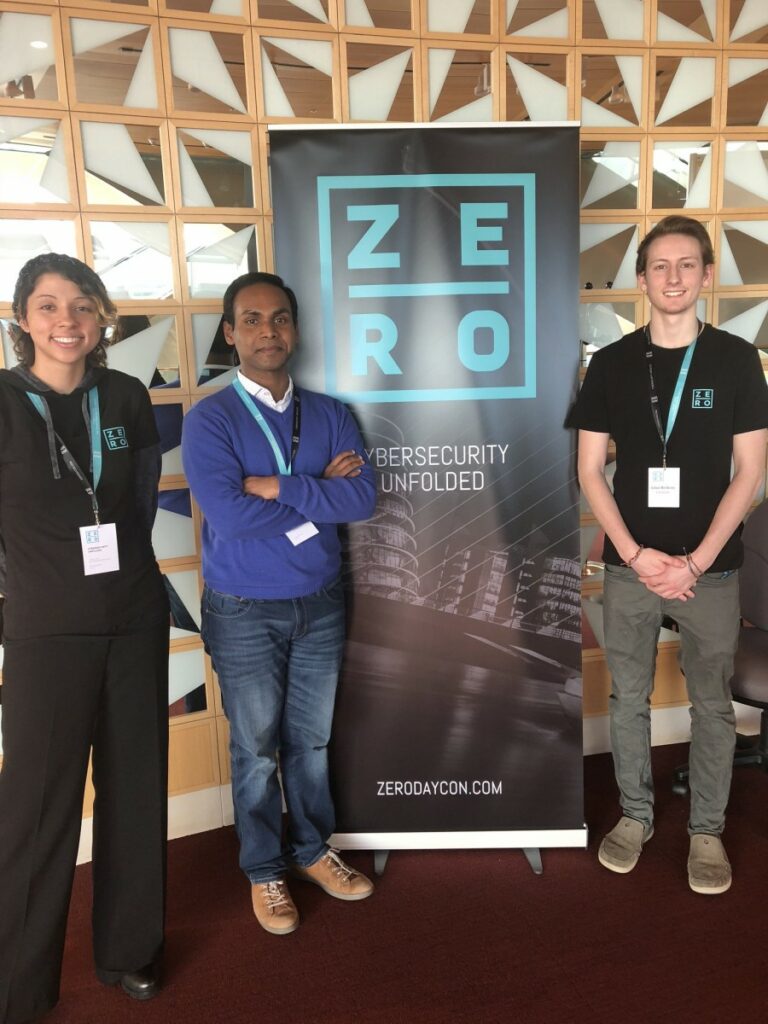 One of the biggest speakers on panel that day was Tony Sales, formerly declared "Britain's Greatest Fraudster", who's served prison time for spending over six years stealing £30 million. Now he works for the organization We Fight Fraud and advises the largest names in the industry on fraud and loss prevention tactics. During Tony Sales' talk, he presented us a video of himself testing a randomly chosen corporate headquarters' cybersecurity strength. In this only 5-10 minute long video recording he demonstrated how easy it was for potential fraud schemers to figure out entrance codes, steal dozens of laptops, thieve identities, locate personal passcodes, and break into the main server rooms, while even stopping to activate the alarm on his way out so employees would know there had been a break-in.
We learned so much about the importance of training and proper protocol on data security, got the chance to meet so many cool CIOs, and the whole conference had some great food too! We had such a great time volunteering at ZeroDayCon, and we gained so much intel and knowhow on effective cybersecurity that we'll definitely utilize in the future, what a great day!