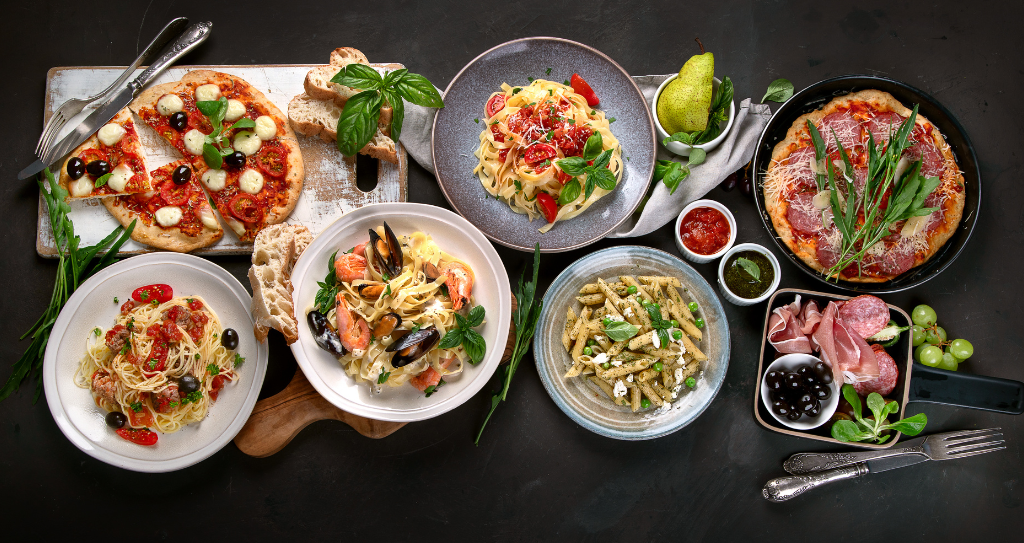 For the past few weeks in Food Writing class we've been going on trips. We visited Jean-Talon Market, and the urban gardens at Dawson College. We were out there discovering the city but really haven't had the chance to meet the people who contribute to the food culture. Today we were returning back to the classroom. Our professor told us we would have a guest speaker coming in. His name was Sandro Lisi, writer of "The Hungry Italian" blog.
Sandro is a freelance blogger. He writes for his love of food. On the side he also teaches at the Leonardo da Vinci Centre, a cooking school that focuses on traditional Italian food. Sandro starts off by giving a reading of one of his blog posts. He writes about walking into a trendy hipster shop and regretfully buying a five dollar coffee. I could hear the genuine disgust and blunt honesty in his voice. Our professor in a previous class mentioned how food writing was an art of its own. You have your Anthony Bourdains, Julia Childs, and Michael Pollans but right off that bat Sandro displayed himself uniquely.
The class opened up to a discussion. One of my fellow classmates is of Italian descent. He and Sandro discussed their food heritage, differences between American-Italian vs real Italian, and their Italian grandmothers' cooking. Other classmates asked him about his favorite places to eat, and quickly we all grew very comfortable with Sandro. We went from arguing about pizzas, to fighting about which bagels are better, but also very serious with the ethics of over stimulating our palates through condiments.
I enjoyed our discussion very much. Sandro gave us the hard facts right away. This place makes the best Mexican food or dumplings because of this or they use an old family recipe. I was writing down restaurant names but I can see how easily he already was entrancing the class. For a 10 am class we were already starving for lunch.
We managed to circle back to Italian food. Sandro told us of a time he went to Italy. He was cooking for some native Italians. He brought the dishes out and they ate it all. Despite that they began to harshly recommend cooking tips, additions of certain spices, or ingredients. He said the thing with Italians is that they're very protective of their recipes and are not afraid to share their opinions! Despite being a teacher at the Leonardo da Vinci Centre, Sandro said that it was in Italy where he found his toughest audience!