This upcoming summer, Champlain students will have the opportunity to go to Dublin for four weeks to take Core classes 203 and 204. Dublin is an exciting global city; one that students are sure to have an immersive and fulfilling experience in. This opportunity is perfect for students who maybe want to dip their toe into study abroad before they commit to an entire semester, or perhaps you wish to explore both Montréal and Dublin during your time here at Champlain and are already planning to attend the full Montréal semester. No matter the reason, the Dublin summer program is sure to be an exciting experience!
The classes for this program are Core 203: Making Meaning Through Culture, and Core 204: Theoretical Perspectives. These courses equal 6 credits. Core 203 focuses on the exploration of Irish culture and history. Specifically, the course focuses on The Liberties; a proud and historical neighborhood where students live during their time in Dublin. Core 204 focuses on borders and their influence on history, culture, and community. Having your Core classes so directly linked in this way allows for a more comprehensive and engaging learning experience.
The faculty for this trip are Liz Gillis, who is the student life coordinator in Dublin, teaching faculty at the campus, historian, and an Irish television celebrity, and Dr. Jonathan Banfill, who is a faculty member in Core, Global Studies, and the upcoming Digital Humanities Major, and the Director of the Freeman Foundation Asia Scholarship. I was able to interview Jonathan in Burlington about the program and learn some more details and deeper insights. Here are some of the highlights from the interview:
Q: Can you start with some general info about this program?
A: The program was conceived to give more points of access to students to experience the Dublin campus and more diverse summer learning experiences. We'll be using the city of Dublin to have short-term, but intensive, super place-based experiences to teach Core in a dynamic, exciting way. It will be two faculty, one from Burlington one from Dublin, teaching together so it is a connected course in terms of content, activities, experiential learning, and shared projects that build from the places we visit and people we meet.
Q: Can you tell me a little bit about the classes themselves?
A: Core 203 is about making meaning through culture, so understanding societies, places, and cultures, and how people in those places could conceive what culture is and experience it. Liz is an expert on Irish history who grew up in The Liberties, the neighborhood where the Champlain students stay, so she has a deep engagement with place and community and understanding of Irish culture.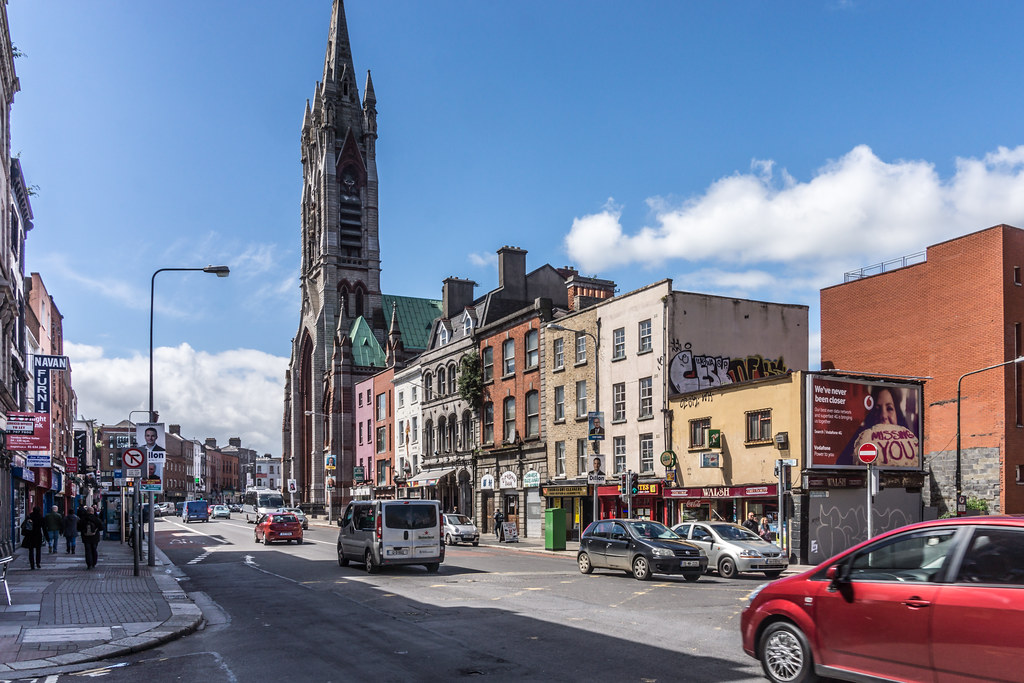 A: My side of the course (Core 204) is focusing on theoretical perspectives which is thinking about borders. As an island that is divided by an international border with a complicated history, Ireland is a fascinating place to dive deep into how borders affect everything from political and economics to social life to art, music, and literature. We will examine social and community borders in the city of Dublin, before thinking more wholly about historical divisions, and ending with trying to understand the post-Brexit situation. During the experience, we'll cross the border into Northern Ireland, and visit Belfast, a city of historical sectarian division with still tangible borders between neighborhoods, such as in West Belfast, where peace walls still divide adjacent Catholic and Protestant neighborhoods.
A: This part of the course is personally important to me, because when I was a junior at university I spent a semester in Northern Ireland living in West Belfast. That program was about efforts for cross community reconciliation just a few years after the end of the Troubles, and I'm super excited to return and teach Champlain students about this history, while examining how things have progressed over the past twenty years.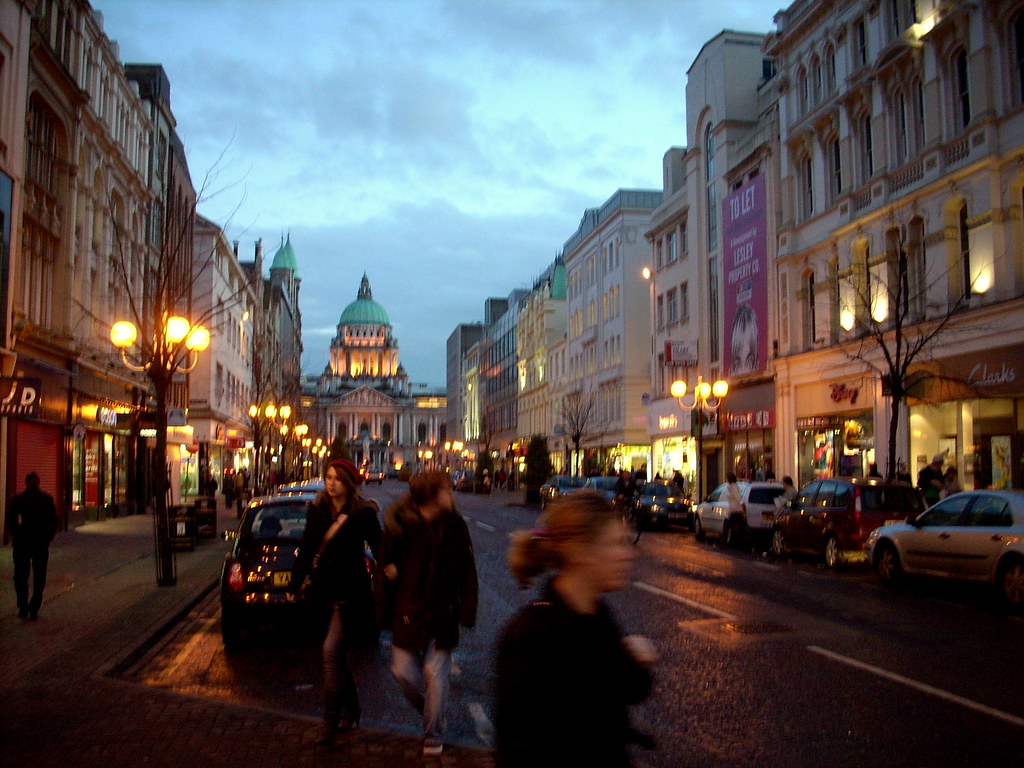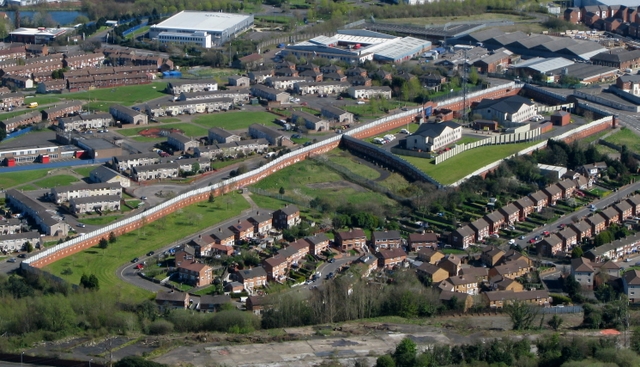 Q: Can you also talk about some aspects students can look forward to outside of the classroom?
A:  Dublin is an exciting place. The Liberties neighborhood is right across from Smithfield, which was just named the second coolest neighborhood in the world. So, it's very cool! Otherwise, Dublin is a hub of creativity in Europe, from technology to literature to music. There us a vibrant new generation of Irish traditional music. a scene that I'm excited to dive into. One student in my Global Studies course, who spent all last year in Dublin, said that this program is all the best highlights of the Dublin semester condensed into four weeks. So again, this is an amazing chance to experience Dublin and learn from it in a way that is more than just as a tourist.
Q: What are some of the major differences between taking Core in Dublin versus Core in Burlington?
A: Although it may seem like it's going to be a more intense experience with a heavier workload than a normal class—since this program condenses 15 weeks into 4—it really won't feel like that because we won't spend the whole time in a classroom. We are going to rely heavily on experiential, place-based learning, where we are leaving the classroom almost every day and encountering the actual locations where things happened or the real people—much better than sitting at home in an online class! I have a background in urban social research, and Liz leads urban history tours of Dublin, so we really believe the best way to learn culture, history, or something abstract like theory, is through walking the city and exploring. We will be going to museums and art spaces, historical and contemporary sites of significance, and meeting with community groups and politicians.
A: We will also be engaging in fieldwork projects that link themes from both classes and ask students to gather data from the real. One example is we will have students map the borders of The Liberties neighborhood, examining how the community has changed historically and how it is currently changing with issues like gentrification. Another example might be investigating places where non-Irish immigrant communities live in Dublin, for instance understanding how the cultural borders of somewhere like Dublin's Chinatown formed and exist in the present. Regardless, you are going to do some cool stuff that will allow you to really feel like you know and understand Dublin and beyond in a deep way!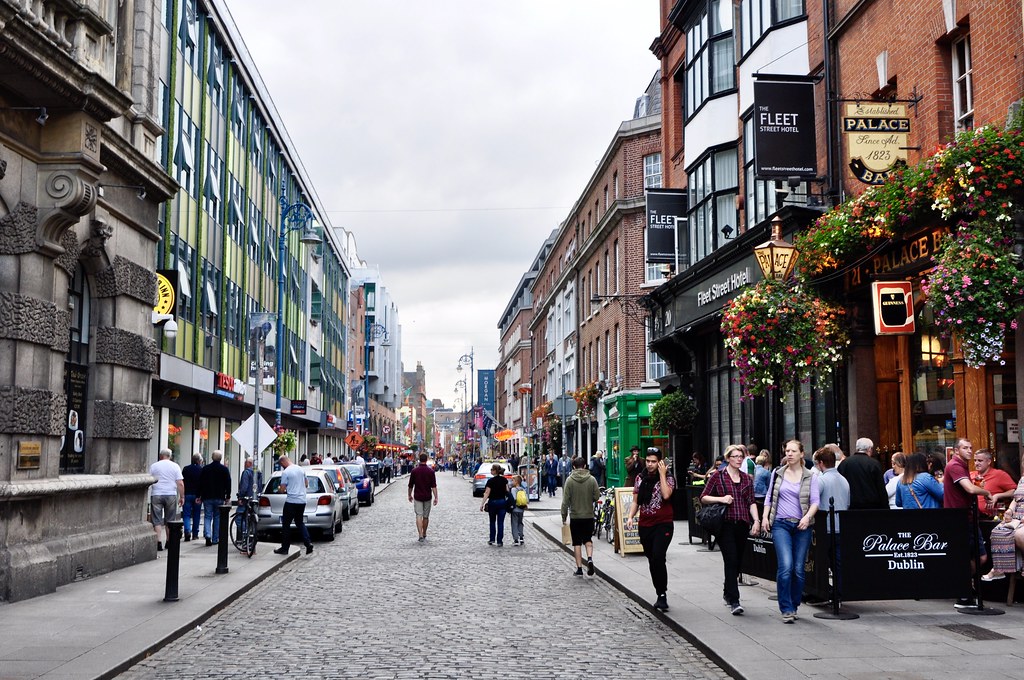 My interview with Jonathan was very informative and it was definitely super exciting to talk with a professor who is so passionate about their course and their subject. I also reached out to Liz over email to ask what she was most excited for with this program:
Liz Gillis: I am really excited to show the students how communities have rallied together in times of adversity or great change and how our immigrant community has integrated over the years, sharing their culture and making communities more vibrant. And also highlighting the difficulties some communities face in reconciling their shared past.
The trip will be taking place from May 10th to June 8th, so you can go on this trip and still enjoy a long summer break. Also, taking your core 203 and 204 classes in the summer will free up space in your 2025 spring semester schedule, so during that semester you can focus more on your major-specific courses, add a minor like Global Studies, and/or take some more electives if you wish. Participation in this program also doesn't preclude you from attending future semesters in Dublin, Montréal, the Freeman Grant, or other third-party programs, in fact we hope it encourages you to gain wide global experience. This summer program is perfect for people looking to get ahead of the game! The total cost for the trip is $4,975; that includes tuition, housing, insurance, and some activities. The trip to Dublin is sure to be an enriching experience you won't want to miss!