Planning Planning Planning
Earlier in the month of November was our fall break. In lieu of Thanksgiving Break, students studying with Champlain Abroad Dublin in the fall semester are given a ten day long break during which to explore Europe, and you'd have been-pressed to find anybody who wasn't. Personally, a group of four friends – fellow students Greer Yoder, Maggie Sergeff, Max Brisben and Reuben Kernan – and I explored Iceland for four days, and in doing so we learned a lot about what it takes to make trips on a larger scale like this work.
This has not been my first European trip. Earlier this year I visited England to see a friend, and before this year I had been to Europe on several occasions, but I cannot stress enough how easy it is to get complacent and assume that trips are all going to be flawless fairy tales that build themselves. This is one instance where I was admittedly caught off guard.
In my heart of hearts, I think I understood that Iceland was an extremely isolated place, and I would have to put in a lot of work, and play it smart, but I let my past three months in Europe get the better of me, and I went in without truly expecting any sort of issues to arise.
Needless to say, things weren't as easy as I had expected, but we worked through it and in the end I came out with one of the best vacations of my life and a place that is 100% on my must-visit-again list.
Flights, Wheels, a Place to Sleep and Food to Eat
The trip started out pretty well from the get-go. We arrived with ample time to the Dublin Airport, and spent a good hour before our flight relaxing and mentally preparing for the trip we were about to embark on. However, relaxing as it may have been, this is where we encountered our first issue.
When travelling to Iceland via Wow Air, expect policies to be different. Whereas Irish airlines Ryanair and Aer Lingus, and many American airlines, such as Delta or United are much less stringent when it comes to what constitutes a carry-on and a personal item, Icelandic airline, Wow Air is very strict in enforcing bag sizes. Make sure that even if you know your bags could fit in an overhead compartment or under a seat, they also fit within Wow Air's measurements, because otherwise you will get hit with a baggage fee.
Having put this behind us, we stepped on to our plane and waited the longest two and a half hours of our lives until we touched down in Iceland. From the very beginning it was like we were in a different world. As I like to describe it, it was like a glacial Hawaii. Even with the rainy and cloudy weather, the landscape felt exotic and enticing.
One thing I recommend wholeheartedly comes with two different halves of advice. One: rent a car. If you are 20 you can rent a small sedan (a saloon in European terminology) from the rental company Sixt, and if you are 22 or over you can begin to rent bigger sedans, and 25 and up you can rent vans. It's all doable. We rented an Opel Corsa to accommodate all five of us, and while it was a tight fit, we were able to make it work, and it allowed us to see so much more than we would have otherwise. In effect, the whole of the southwest coast was open to us and I cannot stress enough how much more amazing our trip was because of this. It is well worth the price, without a doubt.
And two: familiarize yourself with car rental policies, and be prepared to shell out a couple extra euro for various forms of insurance and a navigation system. Almost anywhere in the southwest coast can be reached by paved roads, but anywhere else will be gravel, so gravel insurance is an absolute must.
And the navigation system proved to be invaluable for us. It is solely responsible for our safe arrival to our Airbnb, and unless you have an existing knowledge of the Icelandic language, it is what would get you safely there too.
We rented a lakeside cabin as our accommodation, and opted to stay in the more remote – and I mean very remote – lake of Meðalfellsvatn. It's about 45 minutes outside of the capital, and biggest city, Reykjavik, and is where many Icelanders have their summer homes, so needless to say during the winter season, it got a little bit spooky being the only people around for miles.
The house was incredible, though. And staying outside of Reykjavik is well worth it, as it becomes much more affordable. The house was our hub and the first day was spent going and getting dinner in the city. Tempting as it is, we could not do this often. Eating out in Iceland is outrageously expensive, so we also used this time to go grocery shopping. Cooking your own food is absolutely the way to go when travelling here.
Another warning about Icelandic cuisine: do not eat whale, no matter what people say, as it contributes to illegal and immoral whaling practices that still take place off of Iceland's shores. The Icelandic government has even devoted a website to steering tourists away from restaurants that serve whale. Shark, too, is a shadier meal to eat. You're not going to find shark fin soup, but shark dishes are another thing best avoided.
Given the little amount of daylight during the winter months, after this brief excursion we returned to the house for the night.
Exploring the Golden Circle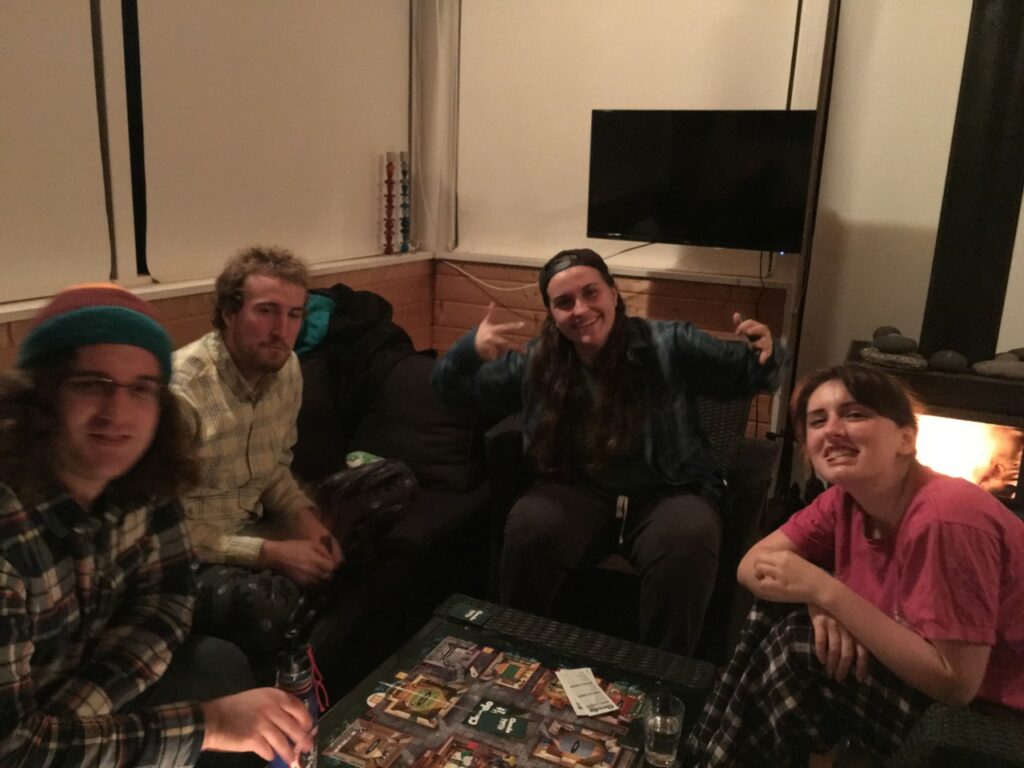 Day two got off to a good start. We made breakfast and watched the sun rise over the mountains we were surrounded by at 10:00am, and set out to drive the Golden Circle.
We decided to take a shortcut to get to where we needed to be. The road was all gravel and in the middle of construction work being dug up, so it was a rough go in our tiny Corsa. But, we thanked our gravel insurance and continued on our way. We even discovered a waterfall which I cannot seem to find the name of anywhere.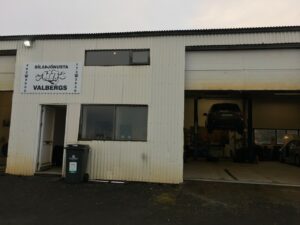 However, once we got to Þingvellir National Park – the first stop along the Golden Circle, tragedy struck. We'd gotten a flat tire. Even more, our jack broke while we were in the process of changing it. Be careful with cars, kiddos.
This set us back a bit, but we ended up getting the tire repaired for relatively cheap at a local mechanic, Valberg's in Laugarvatn, and finishing the first half of the Golden Circle before running out of daylight
Eyjafjallajökull and Skógafoss – Beautiful Tongue Twisters
From then on we had smooth sailing. Day three saw us make the three hour drive down to the South Coast to see the Eyjafjallajökull glacier, but the top of the mountain was clouded in so we had to settle for the excessively gorgeous Skógafoss waterfall. There were plenty of hiking trails and places to explore along the way so we made the most of that and spent the better part of the journey seeing what we could before returning to our cabin, and going stargazing on what was our one clear night.
Even without the Northern Lights present, it cannot be overstated how amazing the night sky in Iceland is.
Day four our trip was drawing to a close, so we decided to spend a little more time in Reykjavik. I highly recommend getting breakfast in the city and taking some time to experience the little coffee shops scattered about. I'm not a coffee drinker myself, but I found probably what I'm willing to call the best hot chocolate I've ever had. The rest of the day was devoted to killing time while waiting for the Geothermal Hot Pool to open up.
The hot springs are fantastic, and if you're like us, looking for something less touristy than the Blue Lagoon, you won't have to look far. The Geothermal Hot Pool is a spring visited mostly by locals. Lots of them. It was a wait before enough space opened up for the five of us to relax, but, as with most things in Iceland, it was well worth it. After soaking in our last couple hours in Iceland, we went back, got a few hours of sleep before departing at three in the morning to catch our 6:45 am flight.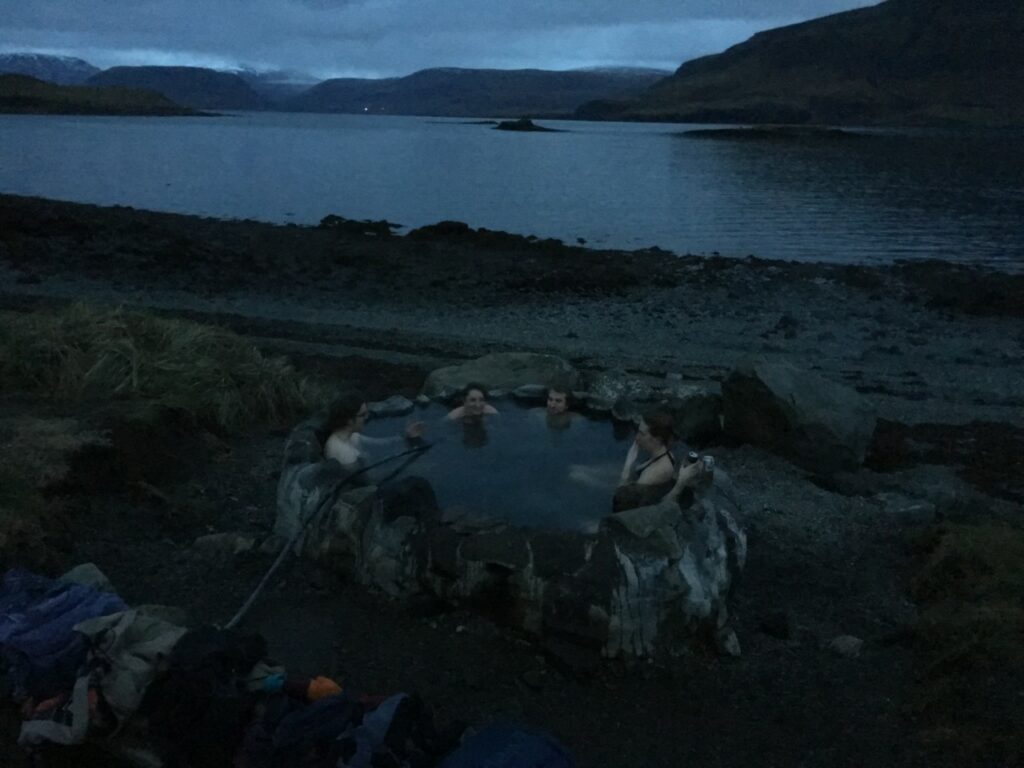 Sad as it was to go, every bit was amazing and you can count on seeing me back on that sulfuric, glacial, cloudy, isolated paradise as soon as possible. I'm leaving you with some of the many photos I took during the trip. I think they speak for themselves.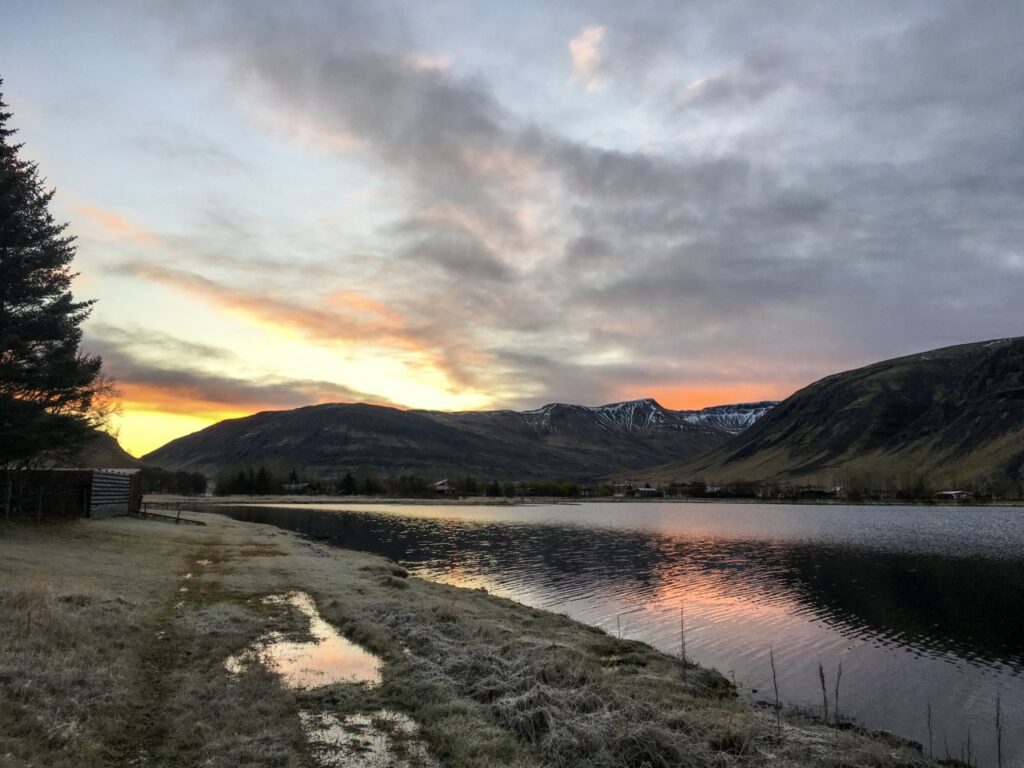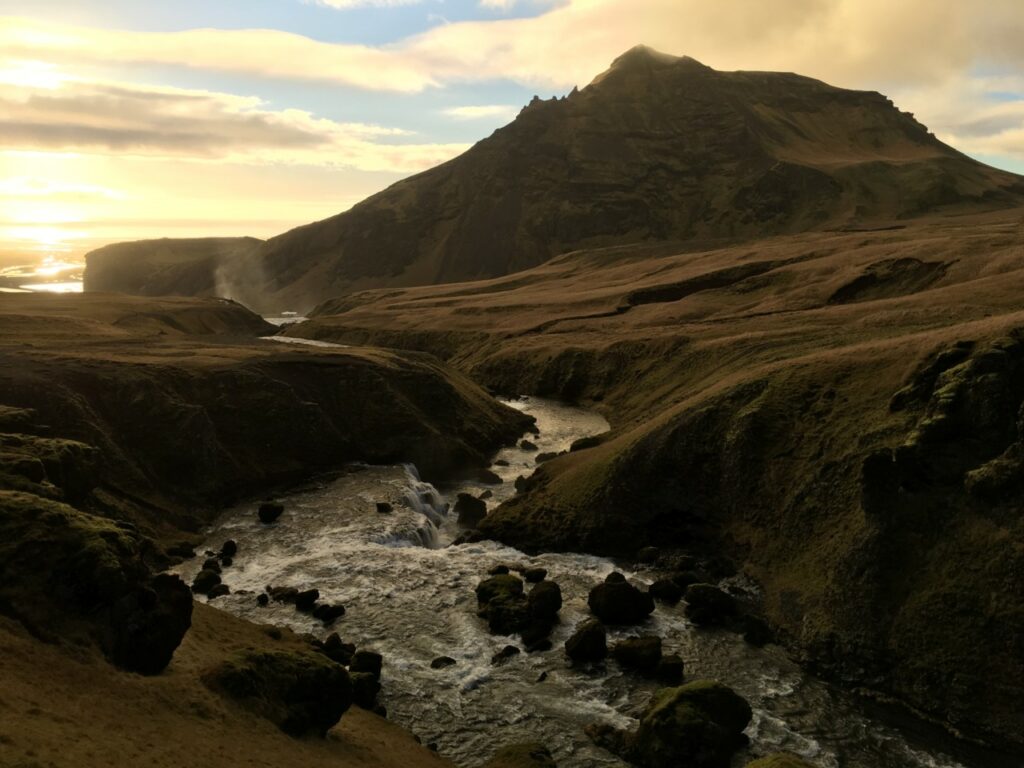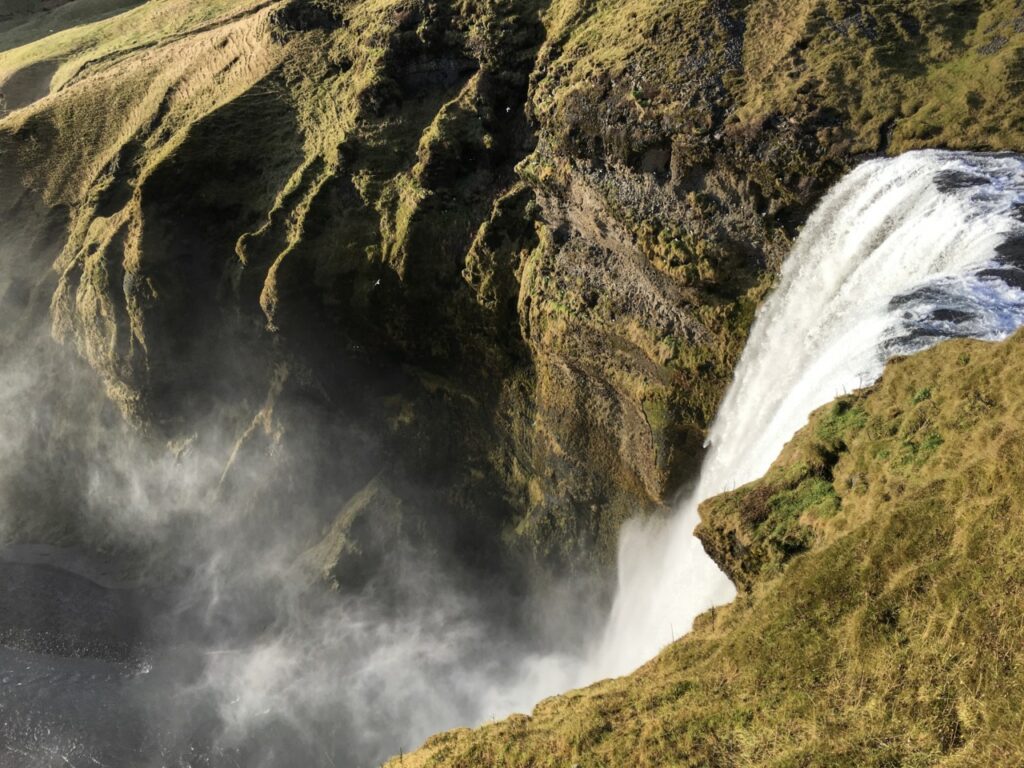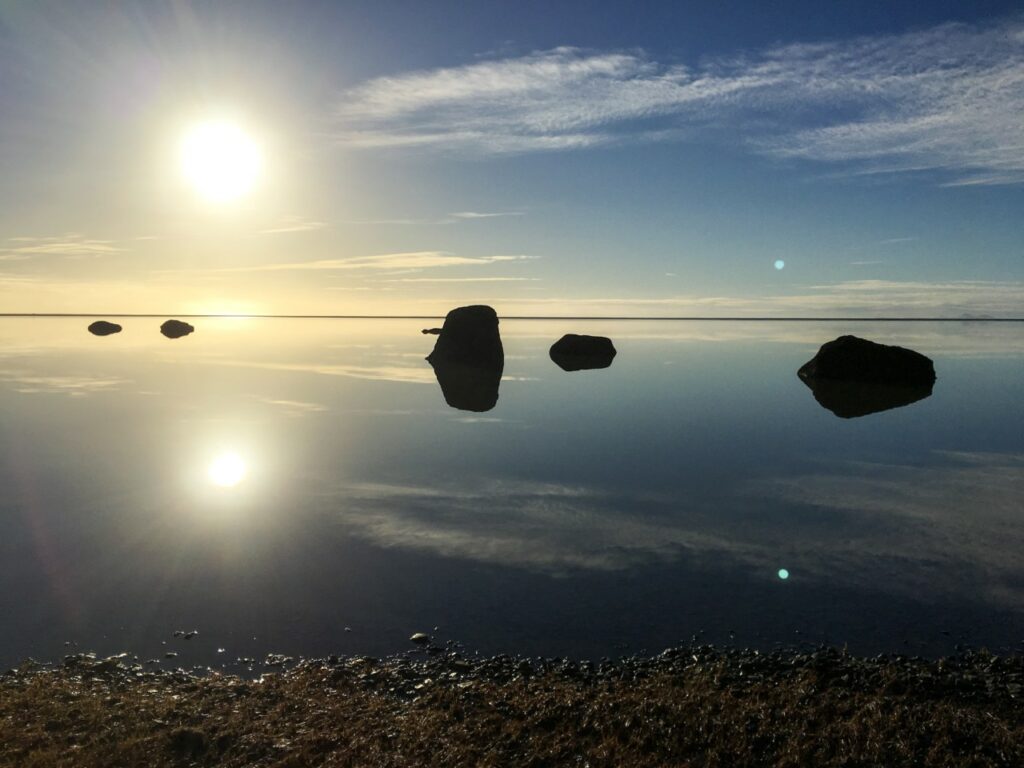 APPLY NOW FOR YOUR INTERNATIONAL EXPERIENCE WITH CHAMPLAIN ABROAD!