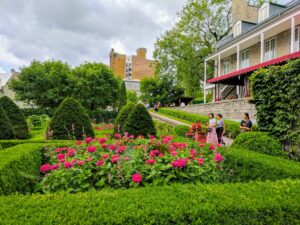 During my month living in Montreal, I have learned a lot about the culture of the city, and a little bit about Canada itself too. Whether it is from pub quizzes, metro architecture tours, exploring the city, or maybe from my CORE classes Food Writing and Emerging Media in Montreal, there has always been an opportunity to learn more about the city I chose to study abroad in. I've learned history tidbits, metro facts, cool places to eat, fun slang for sesame seeds and so much more. Montreal has such a vibrant culture that you can get swept into it so quickly, and love every minute of it.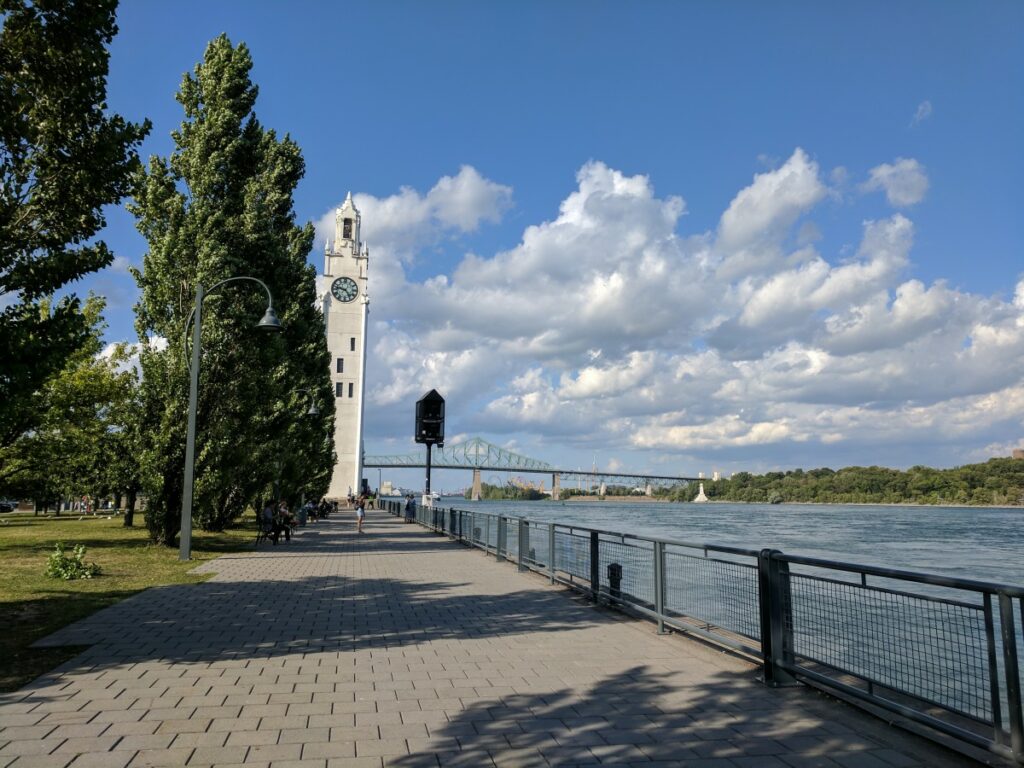 I've lived in New York City my whole life, so originally I thought that it was going to be like night and day when compared to Burlington, but much similar to where I'm from. As it turned out though, I noticed that many of the vibes you feel walking around Montreal are very different from what I tend to expect back home.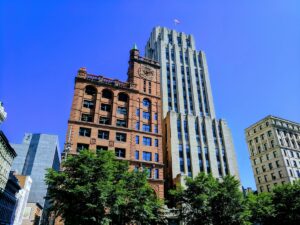 One of the biggest things I picked up on right away was the overwhelming amount of historical sites that remain undemolished. In NYC, you'd be pressed to find many old buildings in Manhattan besides the occasional museum, but in Montreal there are tons of old buildings everywhere you go. Now obviously there's nothing tremendously old in Montreal since like New York it was originally a colony, but you can see tons of cool architecture from past eras in the forms of banks, old stadiums, and governor houses just by walking around here.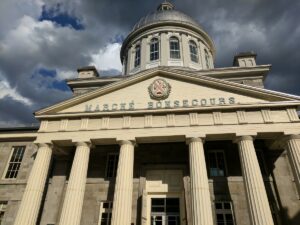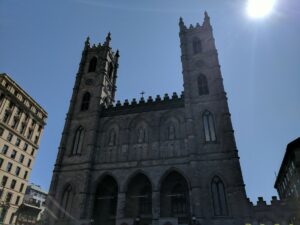 Probably my favourite area to visit in Montreal would be the Old Port. In addition to being only a brisk walk from the Evo residence, the area is such a unique place that I'd be hard pressed to say anywhere else. The Old Port is full of cool places to check out, from the Notre-Dame to the Montreal Science Centre, to the Chateau Ramezay which is the governor's house previously mentioned. But that doesn't mean you need to go to spend your time visiting museums and such, I have spent numerous nights there just walking around, maybe getting food, and just taking in the sights.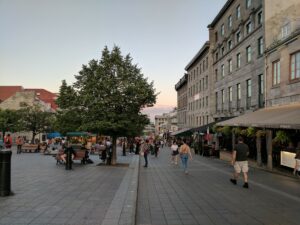 The area is very preserved, which means tons of older buildings, ones you probably won't see in the rest of the city, and the streets are cobbled. The food there is great, and it has an area similar to Church Street, where the street is closed off and people go to maybe take in the scenery, grab some food, or watch the street performers.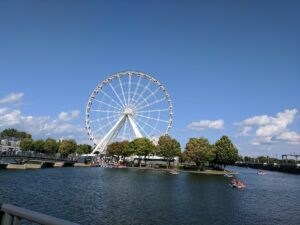 It's also right by the water, where you can ride a ferris wheel or some paddle boats in an enclosed pond. If that's not enough, there's also a bike path, street market, ropes course featuring a zipline, and a labyrinth to explore. There's also a really cool immersive night-tour of the Old Port that has projectors scattered around the area which tell the history of Montreal through movies and scenes. With the amount of stuff and things to do in the Old Port, there's a little something for everyone, but even if it had none of the aforementioned stuff and things, just being in such a beautiful area would be enough for me.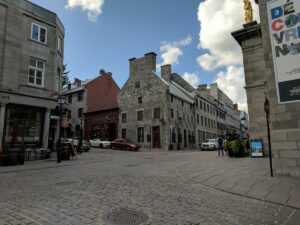 Cultural adjustment can be tough, but with each week leading to a new adventure into the city, Montreal makes it worth it.