On Sunday a group of Champlain Abroad Dublin students hopped on a bus and traveled outside of Dublin City to the foot of Montepelier Hill. Ciaran, our Head Resident and Activities Coordinator, led the short hike to the peak and the infamous Hellfire Club, an abandoned hunting lodge said to have been host to wild parties and occult activities in the mid-1700s. According to local superstition, the Devil himself made an appearance at this location.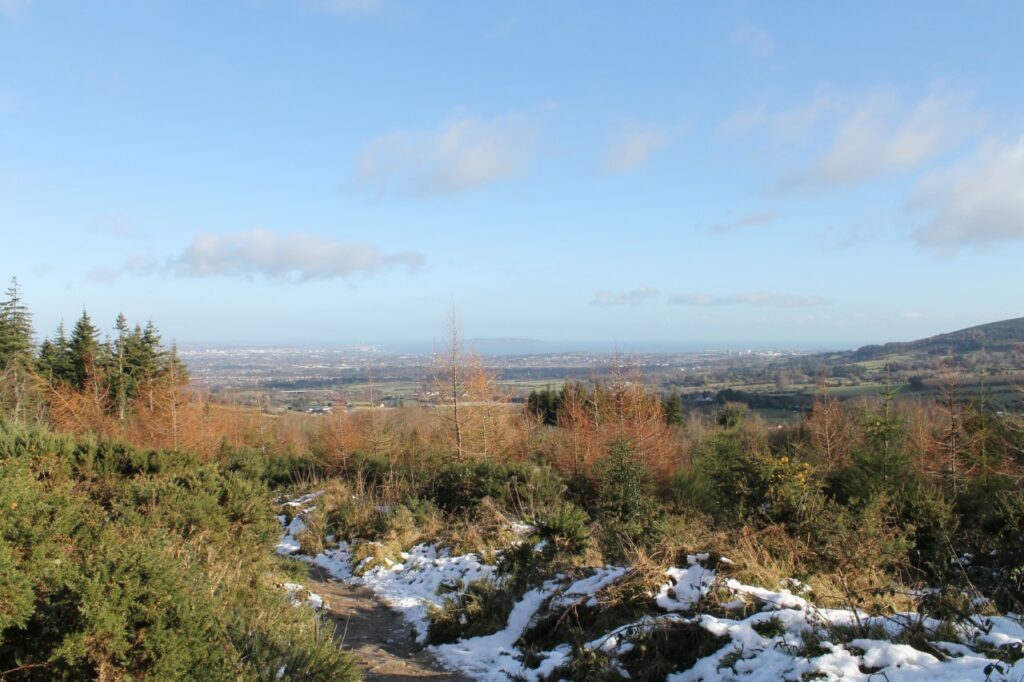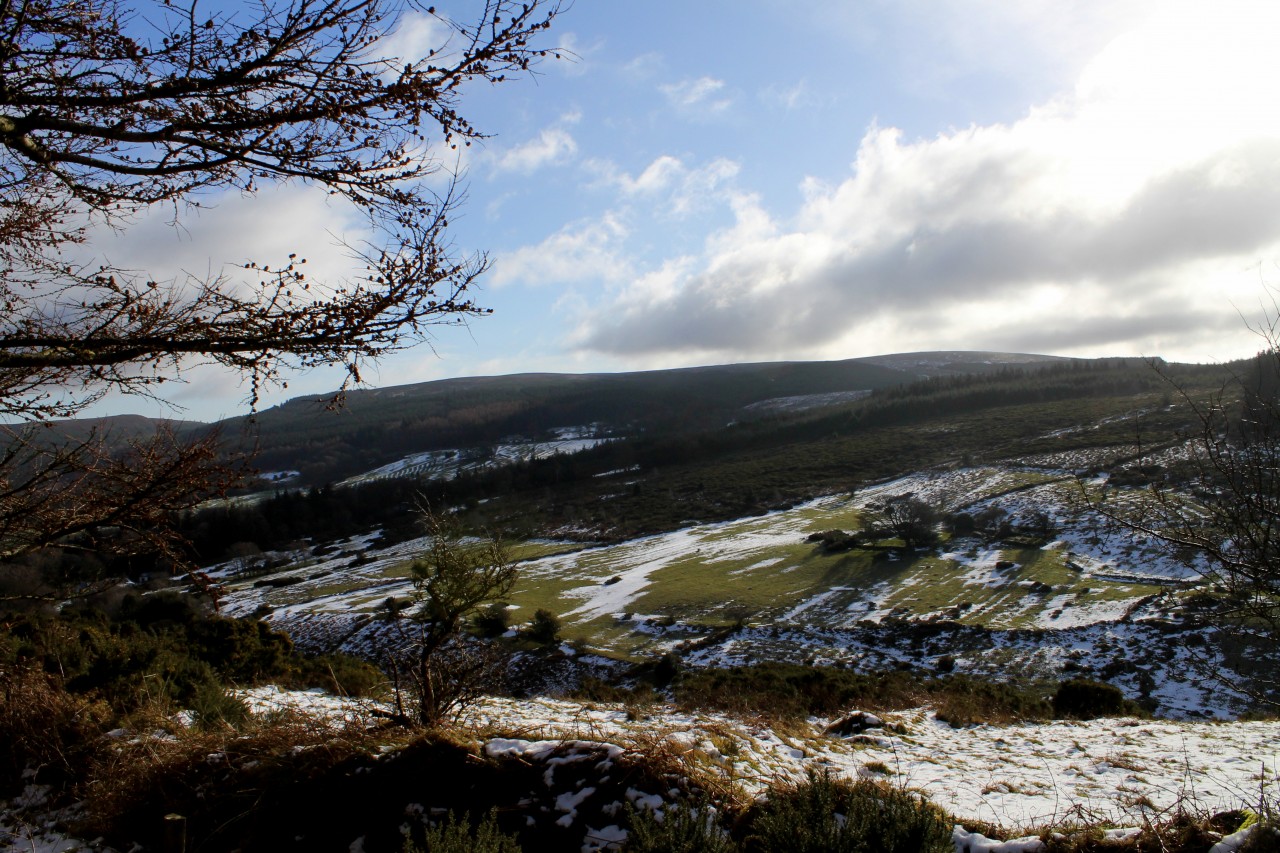 I was thankful for the mild, sunny day that allowed for some spectacular clear views on the way up the mountain. I could see out over Dublin's city center, and all the way to the cliffs of Howth, where I stood just a few weeks ago. As we got further up the mountain, I was surprised to see a layer of snow on the ground.
We made it to the top of the mountain in under an hour to find the decrepit old building. Though the stories about the lodge were chilling, the midday sunshine and large number of people around made the empty rooms and graffiti covered walls decidedly less eerie. A couple of brave Champlainers climbed up on top of the building to explore it from above. We paused for lunch and heard the ghost stories surrounding the Hellfire Club in a little more detail.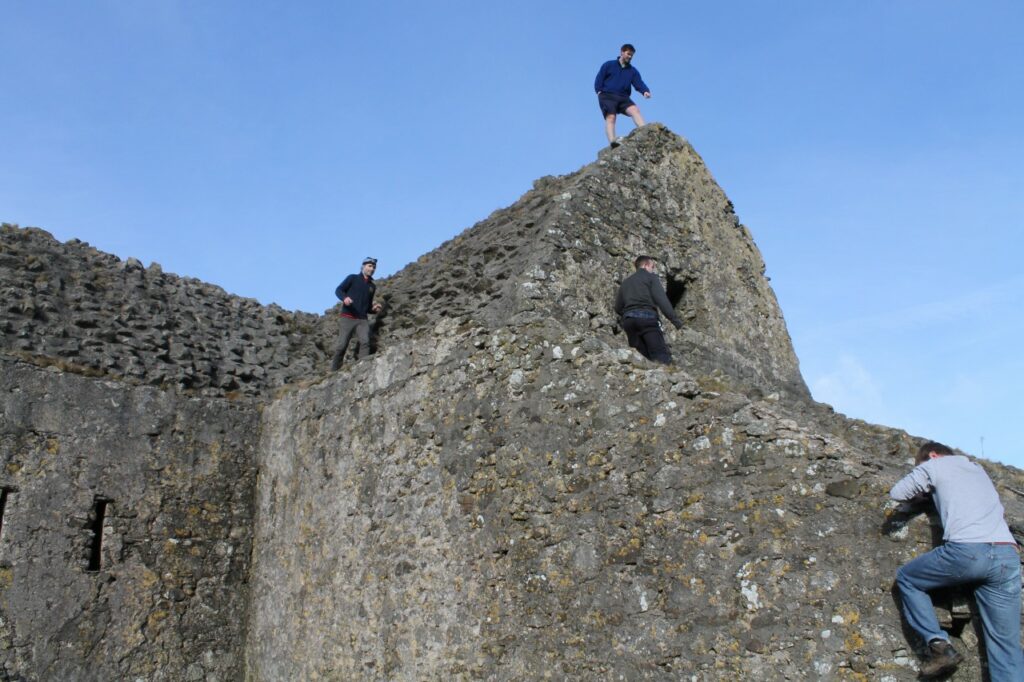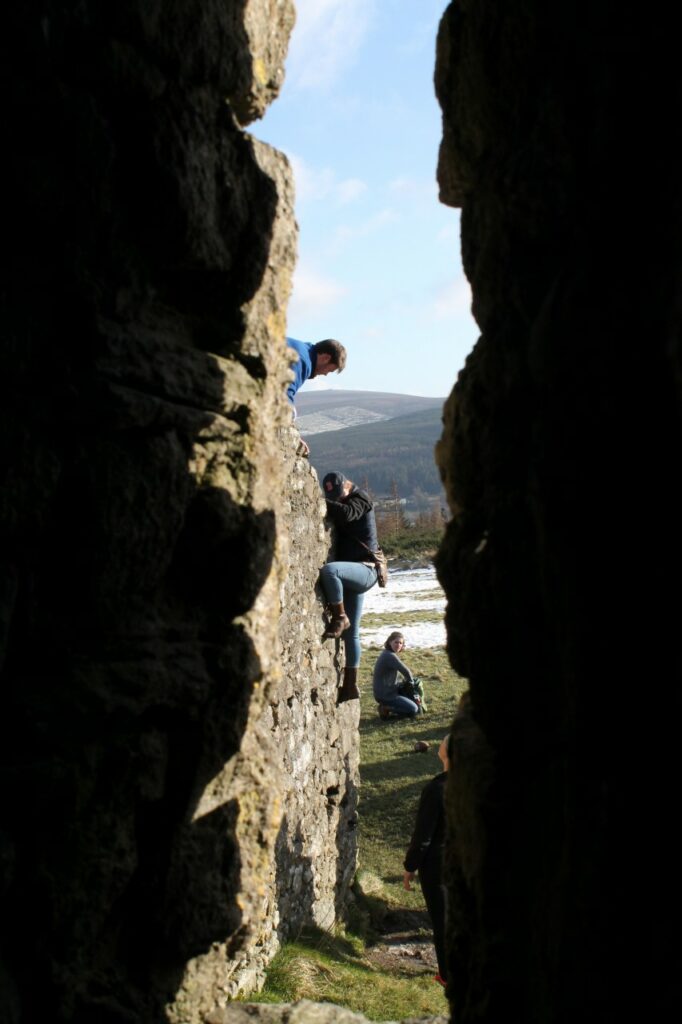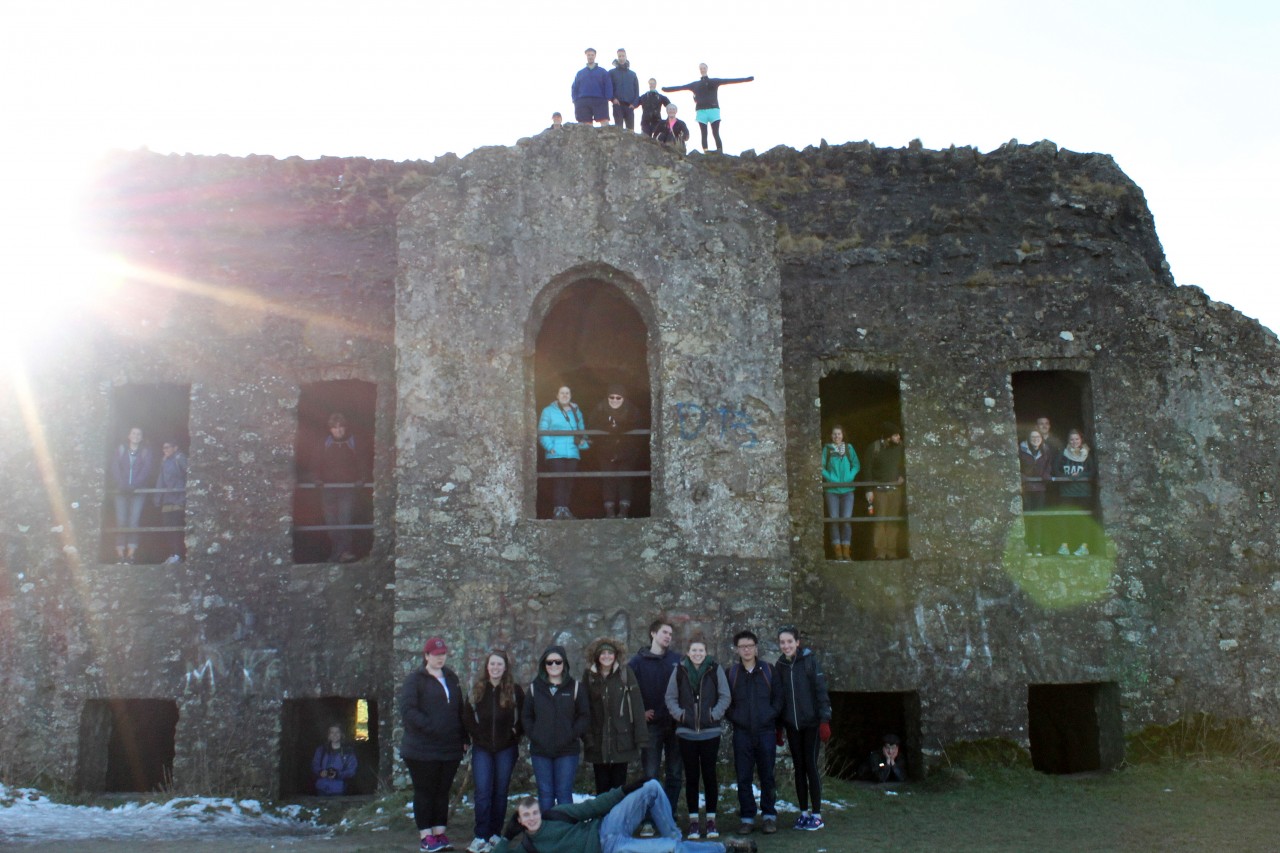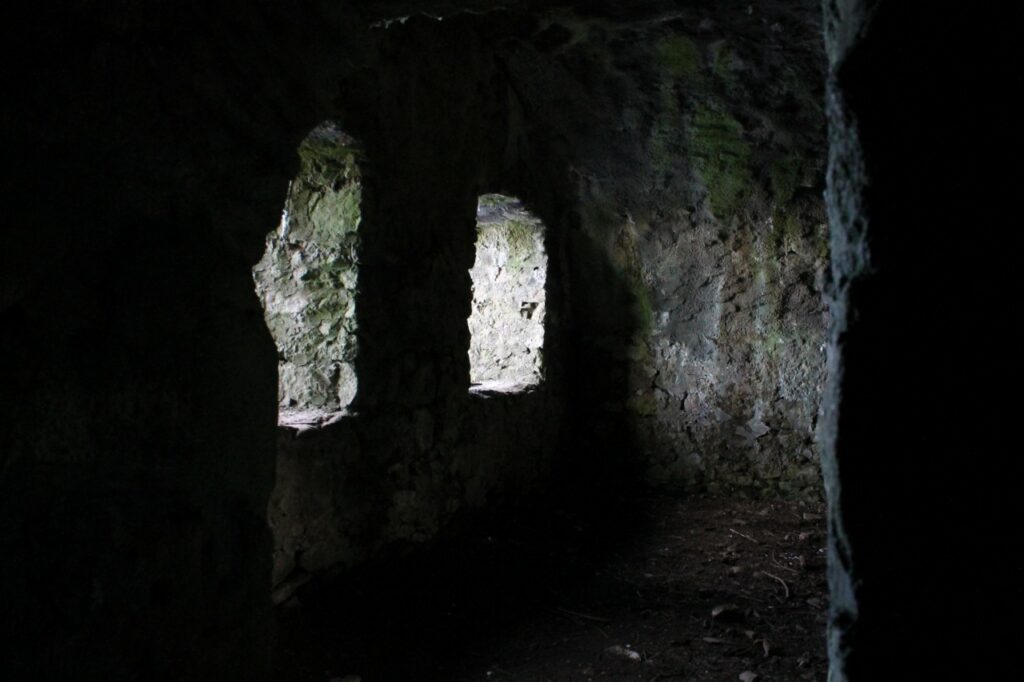 On the way back down from the Hellfire Lodge, we stopped and spent some time wandering through the old, ruined gardens of the Killakee Estate. There was something beautiful about the place in spite of its lack of care, with mossy stone bridges, vine covered walls and stairs broken apart by tree roots. I could have spent a lot more time there exploring with my camera.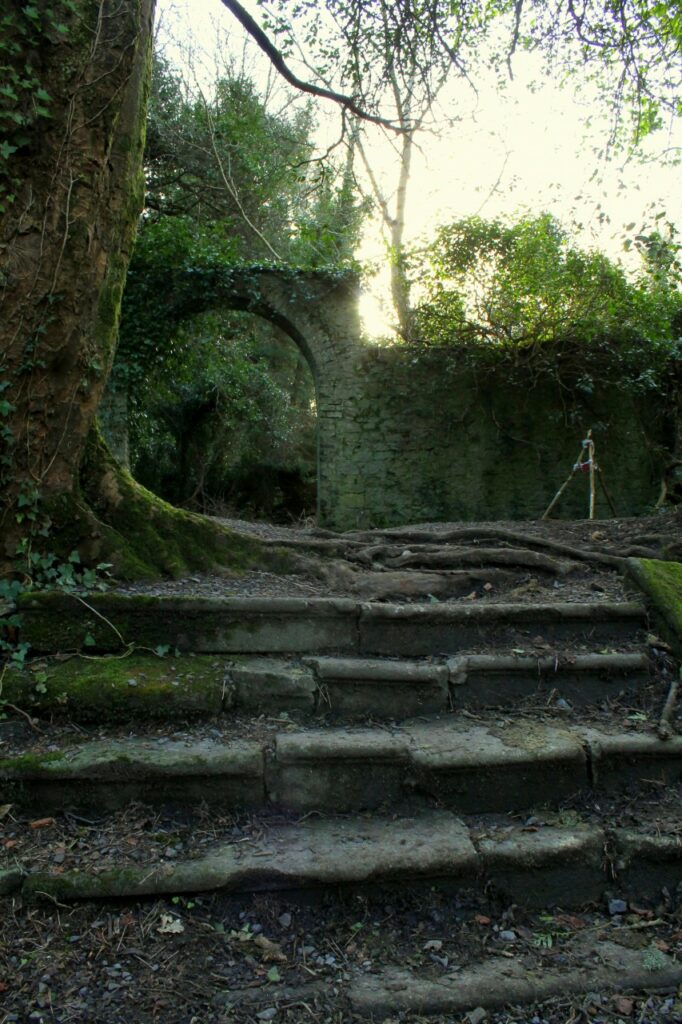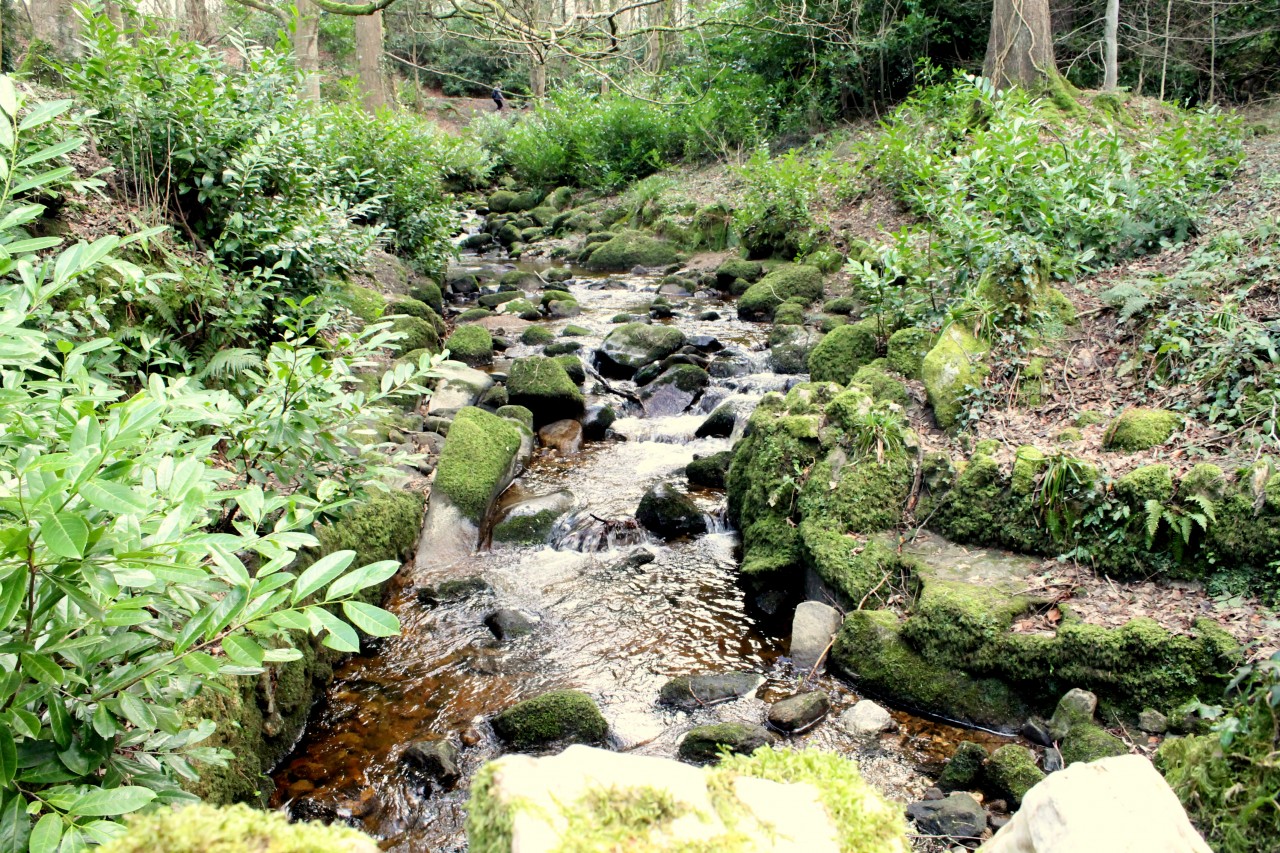 The top deck of the bus on the way home was filled with silent, sleepy Champlain students, indicative of an afternoon well spent. And we still made it home in time for a quick nap before the Super Bowl!
APPLY NOW TO STUDY ABROAD! READY TO GET THAT INTERNATIONAL EXPERIENCE AND GLOBAL PERSPECTIVE?