Halloween is one of my favorite holidays, so when I realized that I would be studying abroad during October, I was excited to experience what this time of year is like in another country!
In many ways, the Irish and American Halloween seasons are very similar. Shops are filled with themed decorations throughout the month and kids go trick or treating dressed up in costumes. It's not unusual for me to see cobwebs, skeletons, and pumpkins on my walks to the Academic Center.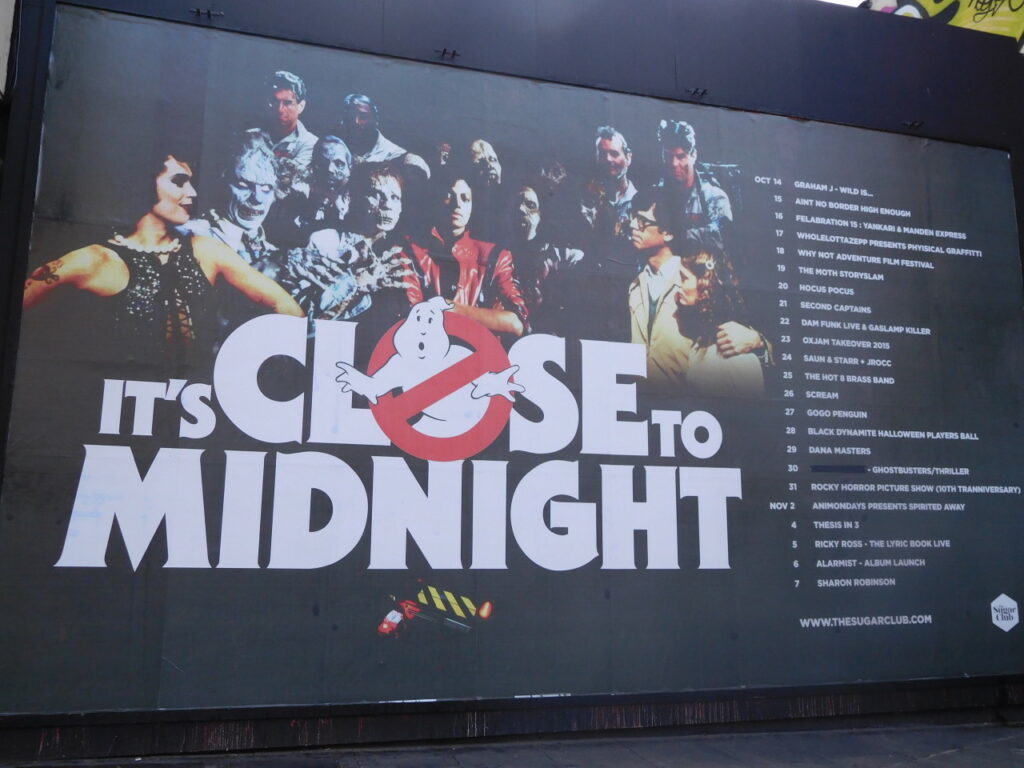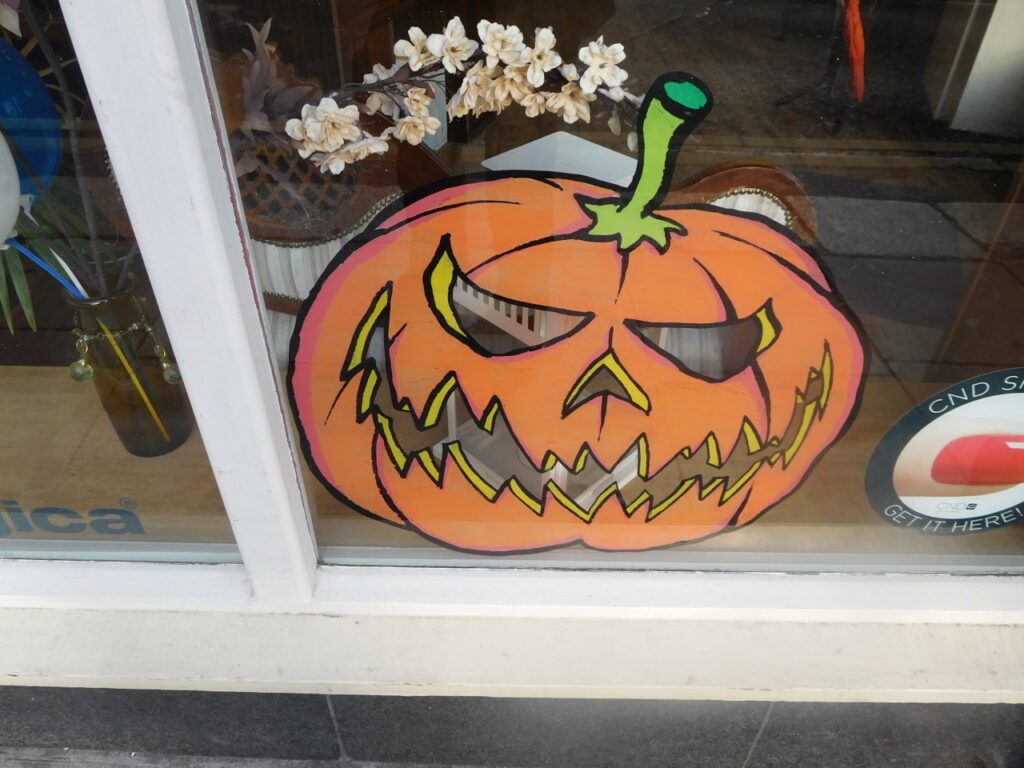 The leaves have also started to change colors and fall from the trees. Being from New England, I'm used to amazing fall scenery and places in Dublin like St. Stephen's Green and Phoenix Park offer views that remind me of home.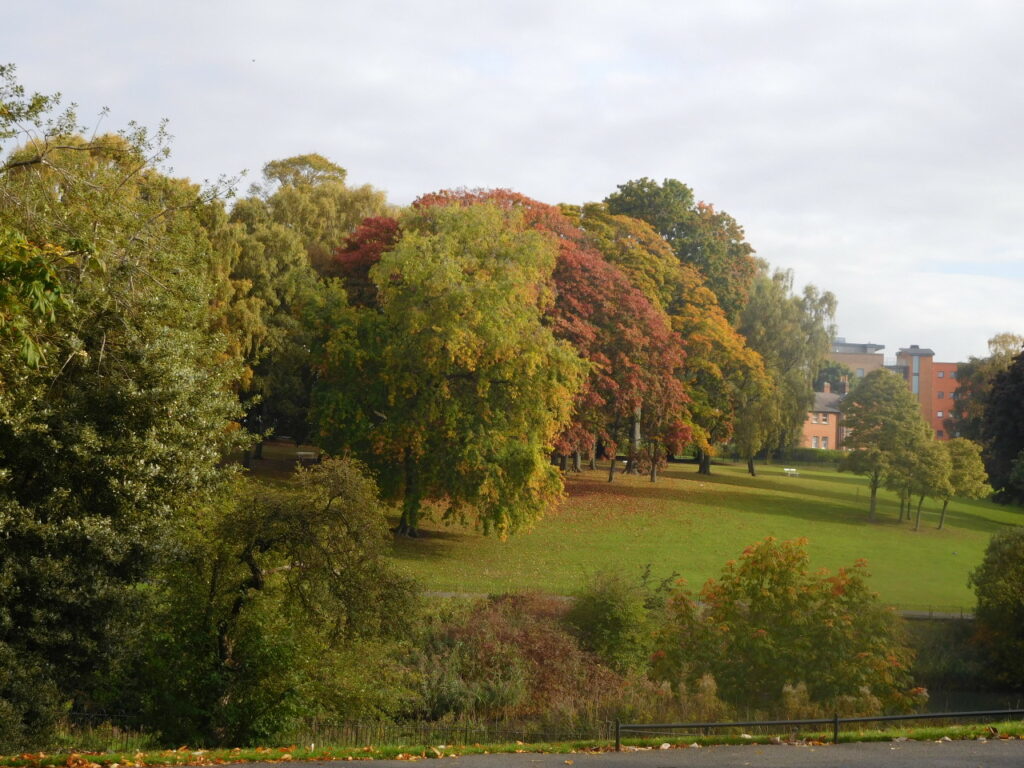 The Halloween season in Dublin has its differences as well. For example, there are parades, bonfires, and fireworks around the country to celebrate. The fireworks are really interesting to me because that's a tradition that I have never heard of in America. Since I will be around for October 31, I am really interested in going out and experiencing what a Dublin Halloween is like and immersing myself in the celebrations and traditions of another culture. Even if there are a lot of similarities, there are bound to be some differences as well!
Dublin also hosts Ireland's Bram Stoker Festival from October 23 to the 26, a weekend full of events surrounding the author of Dracula who lived in Dublin and got inspiration for his famous book from things he saw around the city. Dracula is one of the scariest novels that I have ever read and so it's pretty cool to be living in the city where the author who wrote it lived. Unfortunately, I won't be in town for the Festival (I'll actually be in Amsterdam for my Fall Break trip!) but some of the highlights include a parade through Dublin's streets and readings of Dracula by candlelight.
Champlain Abroad Dublin has been getting into the Halloween spirit as well with some spooky trips and activities. The Academic Center has been decked out with bats, cobwebs, and chandeliers to help us get into the spirit of the season.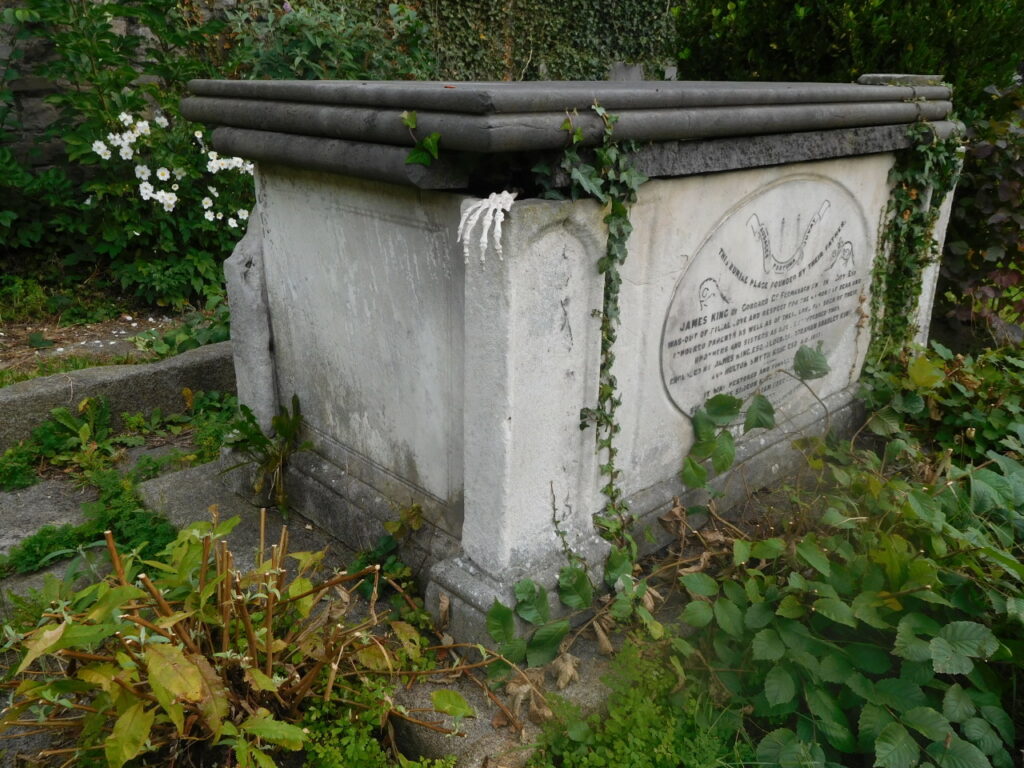 We also went on two trips to see Halloween-related things around Dublin. Our first stop was St. Michan's Church and Crypts, a local Protestant Church that conducts tours of its underground crypts. The group of students from Champlain College who visited St. Michan's got the chance to see the creepy crypts in addition to the graveyard in the back of the Church. Interestingly enough, St. Michan's has its history with Bram Stoker as well, since he visited the crypts as a boy. It is believed that the Crypts here may have actually been the inspiration for some scenes in Dracula. Combine my love of literature with my nerdy excitement over spooky things and it's easy to understand why I was excited to learn this!
I wasn't able to take pictures of the crypts themselves, out of respect, but I did get a picture of the beautiful inside of St. Michan's Church.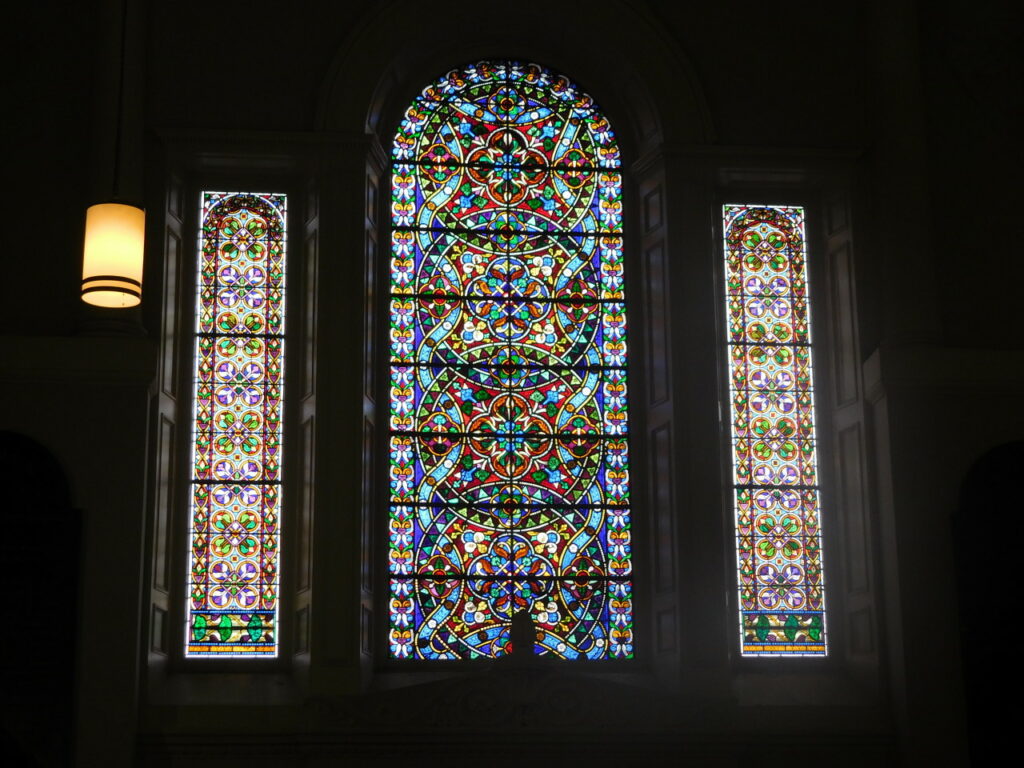 The other trip that Champlain College Dublin students embarked on took us outside of the City Centre to the Hellfire Club, a mountain hike filled with paranormal activity. At the base of the mountain is a hotel that once withheld a murderous secret from the outside world and at the top is a haunted hunting lodge that was secretly used by its members for devil-worshipping. In between was a more scenic than spooky nature walk through the woods and another great opportunity to take photos of the fall foliage in Ireland. The view from the top of the mountain was also amazing! I could see the whole city and the Dublin Airport from its peak!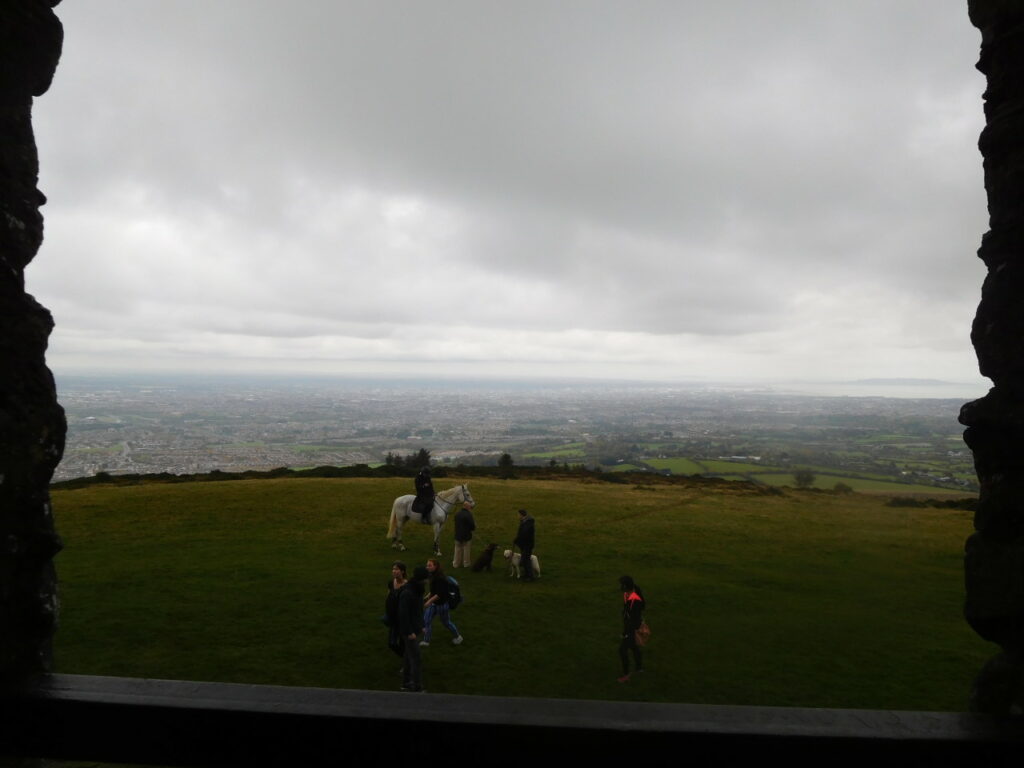 APPLY NOW TO STUDY ABROAD!
READY TO GET THAT INTERNATIONAL EXPERIENCE AND GLOBAL PERSPECTIVE?