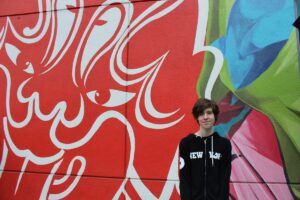 With the weather getting warmer and warmer, there is no valid excuse to stay indoors (that includes schoolwork, right?). Whether you're just getting out of class or looking for something to do on the weekend, there are almost too many places to check out around the city. While Burlington might have Church St, we've got some streets of our own that are full of city life and things to do.
Rue St. Catherine
 A few blocks downtown from where the residences are located is one of the most popular streets in Montreal, rue St. Catherine. This is where Montreal Luminaire hosts their annual party, where the street turns into a giant winter wonderland. If you're interested in comedy, Theatre St. Catherine offers free weekly improv workshops along with hilarious shows each Sunday night. As you walk down St. Catherine, there are beautiful statues, fountains, and even a maple stand that offers maple apple cider, maple hot chocolate, maple candies, and many other maple-flavored things! St. Catherine is also the big shopping hub- if you love the mall as much as I do, this is probably where you'll be spending most of your time (and money). The Eaton Center is a five-story mall with a large food court and great shops, but even further down from there are all of the stores that you'd find in the states, with even more Canadian boutiques and shops. It's the perfect place to spend the day checking out little stores, ending the night going to one of the great restaurants along the way!
Boul St. Laurent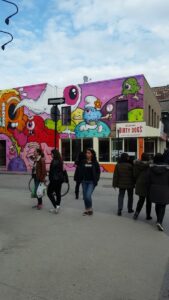 Out of all of the different streets around the city, St. Laurent might be my favorite. Only a block away from the residences, Boul St. Laurent is a long strip full of unique restaurants, small cafes, antique and vintage shops, and vibrant art on the sides of buildings. We recently took a trip to EZKAPAZ: Escape game a Montreal, an escape room where teams of people have only an hour to escape a locked room. There are three different rooms, each themed with a different scenario, and extremely challenging! The street is full of art, people playing instruments, and the best burgers you'll ever try! (Burger Royal, btw). Even if you don't really have a destination in mind, walking up and down St. Laurent will usually end up finding someplace new to check out.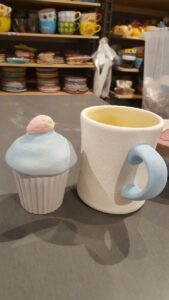 Rue St. Denis
Rue St. Denis is a popular one for Champlain students because it's so close to the Academic Center. If you've read my post about the gaming culture in Montreal, maybe you took note that almost all of the gaming bars are located on St. Denis. It is also home to one of the two cat cafes in Montreal, where you can hang out with cats as you do homework or go for coffee! St. Denis has a lot to offer, whether it's the small restaurants like Au festin de Babette, the variety of clothing boutiques, or all of the options for viewing, creating, or buying art! The ceramic cafe lies along St-Denis, where you can paint your own plates, bowls, mugs, and other cool items while you drink coffee and listen to music!