If possible, studying abroad during college is something everyone should try and do. Yes, Champlain is career-oriented, and it might make you nervous when they tell you to get an internship before graduating. If that's your reason for not planning on studying abroad, fear not! Champlain Abroad offers an international internship experience! To reiterate Champlain's website—not only does an internship offer an invaluable opportunity to build your professional skills and advance personal growth, it also offers a unique way to immerse yourself further into, as well as encourages, understanding a different culture.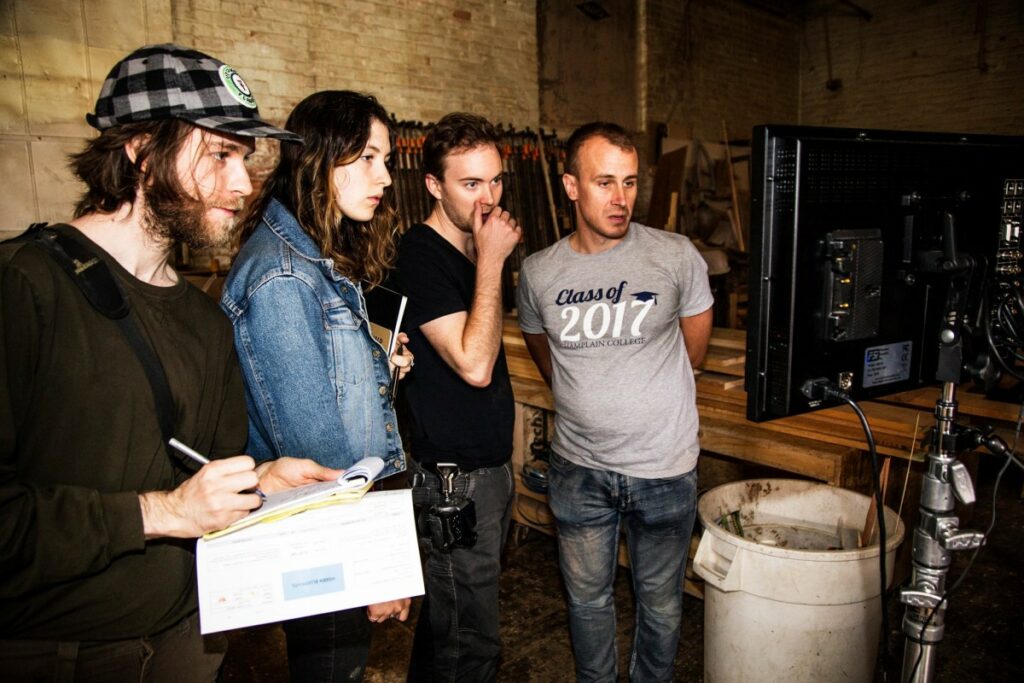 But you don't want to hear what Champlain's website has to say. When asked about the process of applying for an internship abroad, Filmmaking major Danielle Hazelton '19 said that there are a couple of different steps you have to go through. First, you have to fill out your course schedule, including the internship course. "Once that's on your schedule," Danielle explained, "you'll get an email asking you to prepare your application.
Part of that application is your resume and a cover letter. When you're building those Irish resumes and cover letters, they're different than the U.S. ones, so it's highly recommended that you go to the Garden House to help get that taken care of." Having a meeting with your career coach about interesting internships, interviewing methods, et cetera is a very important step in applying for internships or jobs anywhere. "You'll usually hear back about a week or two before you head off to [wherever you're studying], and they'll let you know where you'll be placed." Internship placements are not guaranteed but the Dublin staff is doing their best to meet student requests.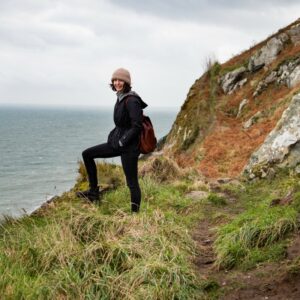 Lots of students and people applying for internships are always worried about internships that don't have them doing anything valuable, but Champlain does a good job at making sure your internship is worthwhile. "It's a once in a lifetime opportunity," Danielle said. "I'm not treated like an intern or like someone who's 'Hey, go get me coffee.' I'm treated like a member of the team, which is really great."
Danielle is a production coordinator for a film and is given a lot of responsibility to help contribute ideas to the pre-production process, as well as getting to listen in on different meetings and discussing new ideas and concepts for the film itself. "During production, I'm going to be filming in Dublin, Wales, and Rome, so I'll be going to three different places in Europe to be able to film."
The film is about an Irish woman named Violet Gibson who was the closest person to assassinating Benito Mussolini in 1926 in Rome. "It's a documentary talking about her life and what led her to develop the urge to assassinate Mussolini, as well as what happened afterward—about her life living in an insane asylum and how she was treated and things like that." Danielle and the crew are going to interview historians and academics, as well as the author of the book the film is based on. They will also shoot reenactments of a lot of the things that happened, including the attempted assassination.
When asked about some final advice for anyone who is thinking about applying for an internship abroad, Danielle said, "Definitely take advantage of the Career Collaborative at Champlain before you apply. They're really helpful, especially if this happens to be your first internship. It's really great to talk to them to see what type of work you want to do and see if you can work in conjunction with each other to find an internship that best suits your wants and needs and helps you in your professional development."
FIND OUT MORE ABOUT CHAMPLAIN ABROAD!