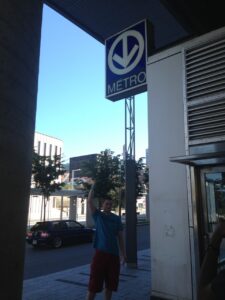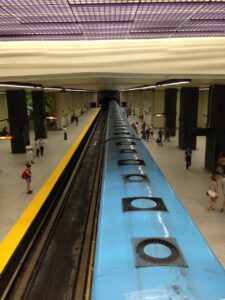 Montréal is a big city. Much bigger than Burlington, where you can easily walk everywhere if you wish. However, you'd have to have a lot of time on your hands if you wish to do that in Montréal. So how do we get around quickly? We take the metro of course! The Société de transport de Montréal or the STM runs the metro and bus systems. It's similar to the MBTA or the T in Boston. I've used many different metro systems across the United States and Montréal is definitely the easiest to use. The two major lines we use are the Green and the Orange. There is also the Blue and a short Yellow. The lines intersect at a few key stations. The main hub is station Berri-UQAM. It is where the Green, Orange, and Yellow lines come together and is also situated under the bus terminal. These buses are not run by STM and instead head to destinations across Canada and Northeastern US. If you were to take the Greyhound bus from Burlington, this is where you're dropped off. The residential building is located by the Place des Arts stop on the Green line with the academic center located on the Sherbrooke stop of the Orange line. It is only about a 15 minute walk between the two, but on an inclement day it's nice to hop on the metro. Because they're on two different lines, you have to switch trains at Berri-UQAM. At first it may seem confusing and ginormous, but it's so much easier to switch trains here than at the Park St stop on the T in Boston. If anyone is familiar with that stop, they know just how confusing it can get, no matter how many times you transfer at that station! Those of us who regularly use the metro have quickly gotten the hang of that and the other stations we frequent.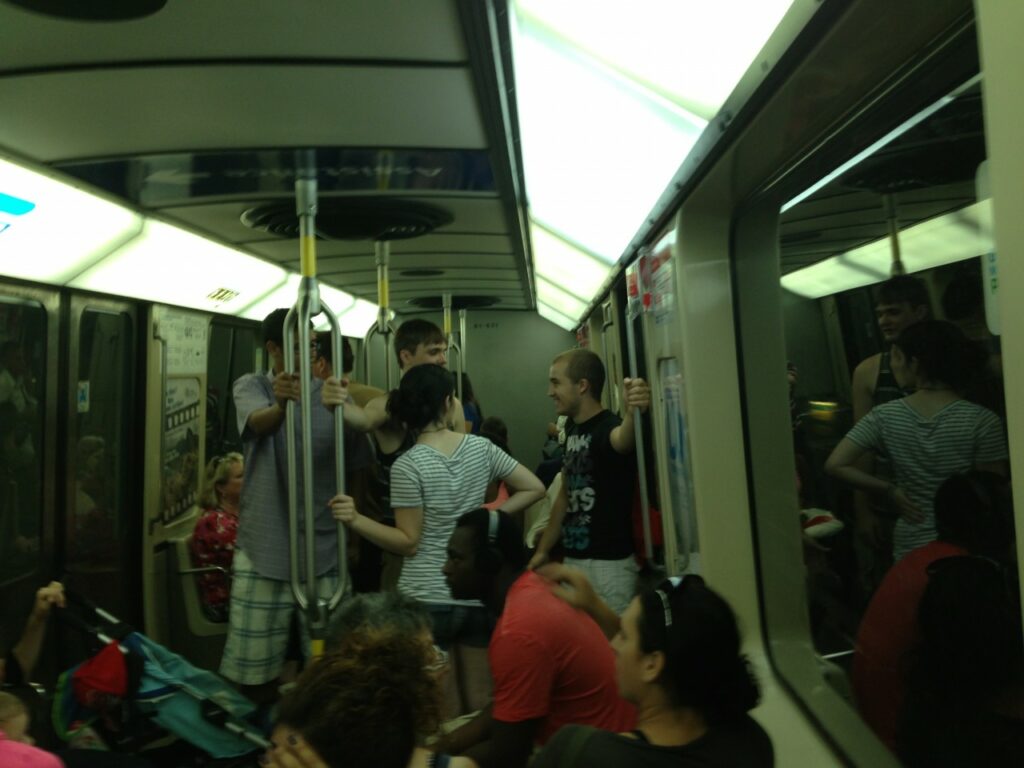 There are many different ways to pay for the metro and buses. You can either buy a onetime ticket for $3.00 or a round trip ticket (dispensed as two single trip tickets) for $5.50. There are also an assortment of daily and weekend passes. As an avid metro user for my internship, I opted to get an OPUS student pass. This is a monthly pass, which costs $45 for unlimited rides for the month. It is definitely worth the investment! I need it to get to my internship a few times a week anyway, but it's also nice to hop on a bus or metro when the skies decide to open up halfway through class and you're stuck without an umbrella.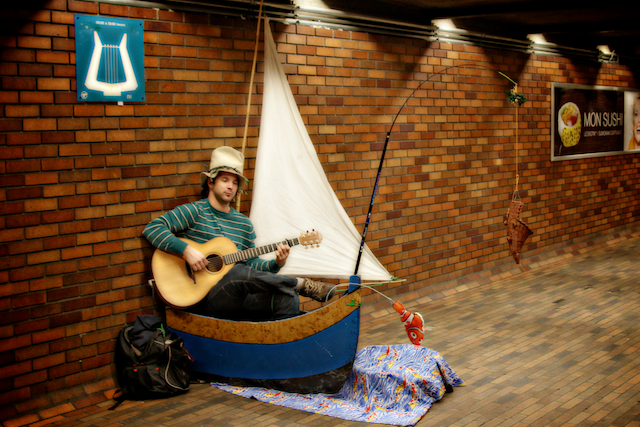 Not only is the metro a time saver and an eco-friendly option to taking a car, it is almost always an adventure! Each station is unique and has different design elements. When the metro system was built in the 60s, the city asked different architects and artists to choose a metro stop and design it. Here is a great site that looks at each metro stop through a design lens: https://www.metrodemontreal.com/architecture.html.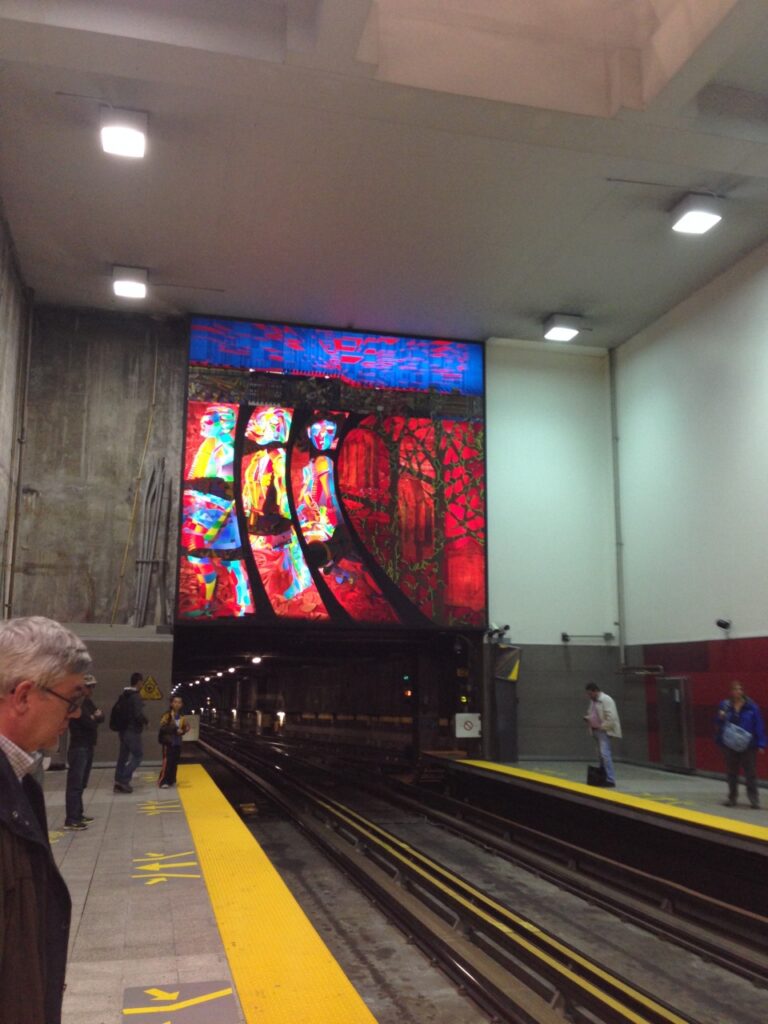 The Place-des-Arts station has a beautiful stained glass type mural and the Sherbrooke stop has a cool purple ceiling. There are many different vendors in the station as well, from sushi to pastries to Tim Horton's. A system is in place to allow musicians to play their music in the stations and pathways which are a part of the underground city. My favorite musician is a man who sets up a little boat and plays the most beautiful guitar music. I've seen him all around the city and it always brightens my day. There is also an assorted array of people taking the metro. The morning commute is packed with professionals heading to work and game nights are packed with Habs fans heading to the Centre Bell. Every time you take the metro you witness some sort of interesting person. This multicultural and artsy city brings out the best in everyone! Most recently, I've shared metro cars with cats. One was being held openly by its two owners and the other was in a carrier seemingly on its way to the vet and was not very happy about that at all. So, don't be afraid, step aboard and let the metro carry you on an adventure!