Although it has been about two weeks since I had my Wicklow Mountain adventures, it absolutely has to be documented. Anyone who knows me can vouch for the fact that I thrive in an environment with an abundance of trees 😉 Pavement isn't really my thing and although visiting all of these stunning European cities has been sensational, there really isn't anything that can compare to the country. Well lucky enough for me, my friend Andy feels the same way. So we booked it out of Dublin with backpacks full of bread & cheese snagged at the Temple Bar market on our way to the bus, as well as water and some Tullamore Dew – you know, the essentials – and headed for Glendalough.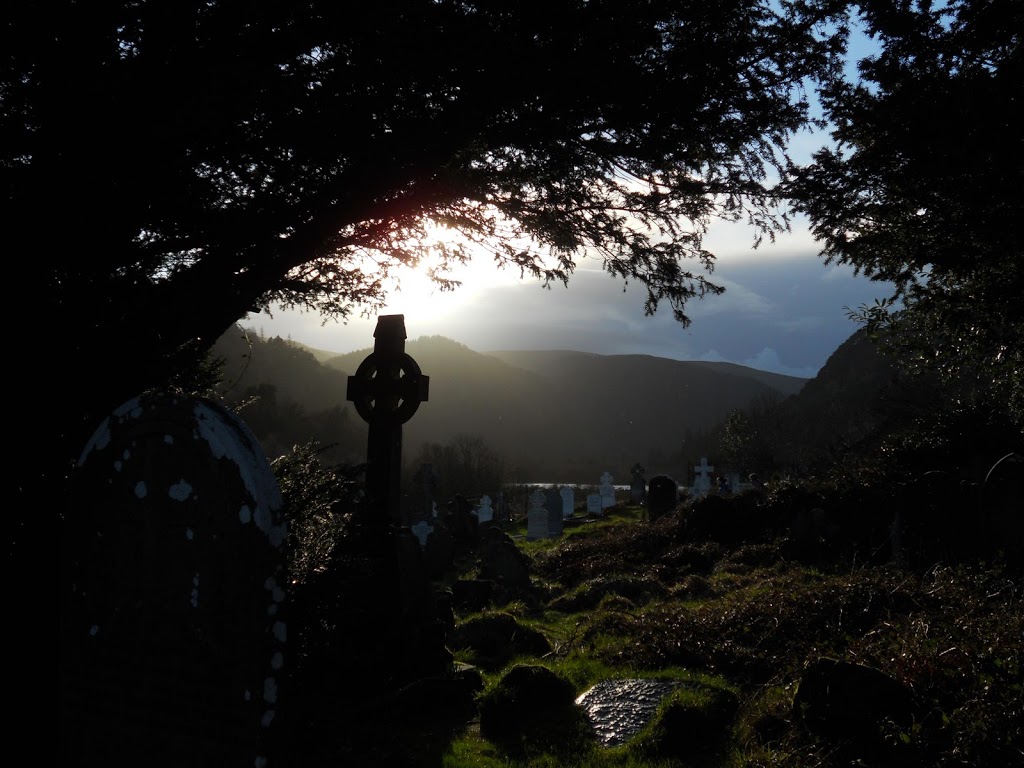 There were a few options of paths to take around Glendalough but we decided to make our path and bushwhacked our way up the mountain, headed towards the highest point we could see. It was a bit ambitious for me at this hour but somehow I made it to the top.
What a reward. Not only did we get out of Dublin, but a few hours later we're on top of a mountain eating some heady cheese and frolicking with goats. I wasn't even mad when it started to rain….and then hail with no tree cover for protection. Okay maybe I was a little, but if the goats could do it then so could I.
After the hail storm we scaled down the mountainside and made a beeline for the lake to find a place to sit in the dirt and eat cheese and bread like civilized people (as opposed to squatting on a wet rock in a hailstorm). Neither setting deterred me from enjoying that yummy cheese….After devouring our snacks we climbed a tree, frolicked in a field and then decided to explore the ancient monastery that Glendalough is known for. It was built in the 6th century and was probably one of the most spiritual places I have ever been. Although parts of the ancient cemetery were completely covered in the most menacing thorns that have invaded my nightmares ever since.
It was around this time we prepared to purposely miss our bus and find our own way back to Dublin. I guess we just weren't ready to give up on this mountain town dream. We walked to the village only to find out that we couldn't afford to take a taxi to Bray and catch the train – it was cheaper to stay in the hostel. As the very helpful receptionist (who acted more like a travel agent) pointed out, there was a live band in town, a friendly hostel full of young kayakers, and we could catch the bus to Dublin in the morning. After considering our options over a pint, and realizing we still had a full bottle of whiskey and a half loaf of bread it all seemed to come together.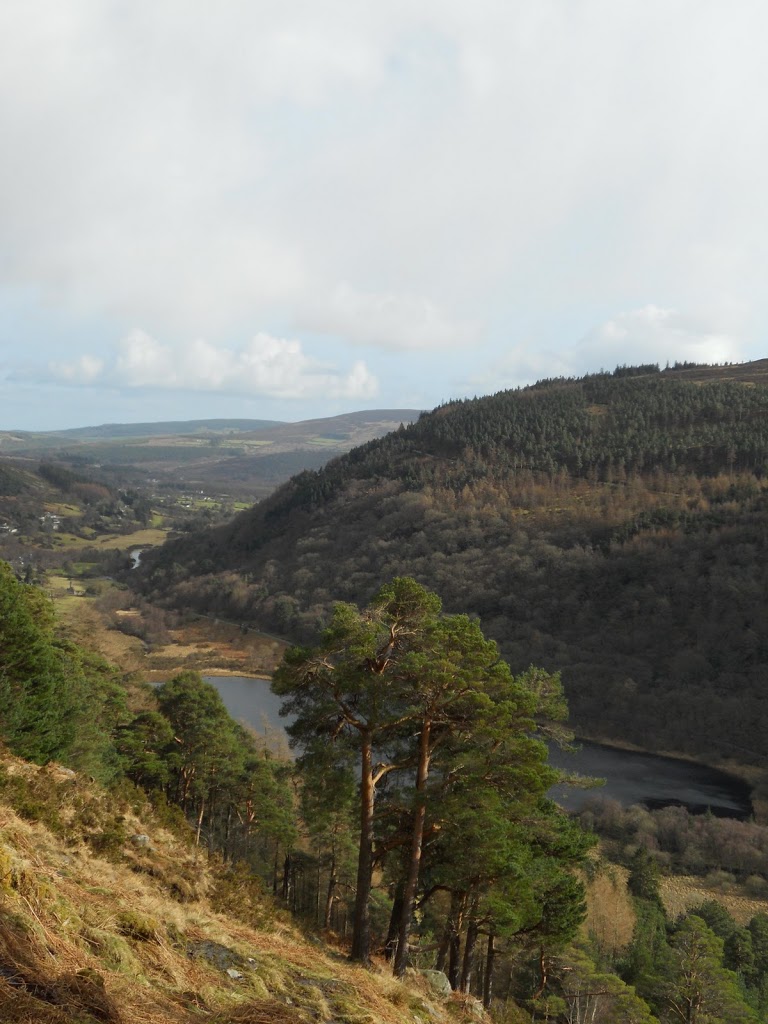 All-in-all, this weekend marked a turning point in my European experience. Now I know how easy it is to get lost in the country, and find myself in the mountains. Spring break starts this weekend, and Lora and I will hop a plane to explore Eastern Europe and see what Budapest, Prague and Berlin have to offer. Spring break also means this semester is half-way over and now that I'm about to round this corner, I can finally say I'm not ready to think about leaving. Blame it on the mountains.
You can also follow Lauren's adventures on https://swansights.blogspot.com/