The Evo Montreal Residence brands itself as the "Evolution of Student Living." With the building designed so every room gets a view of the city and double beds in the rooms, it's no wonder why students love to call it their home while studying abroad in Montreal. Some of its other amenities include an indoor heated pool, full kitchens, and most importantly, laundry!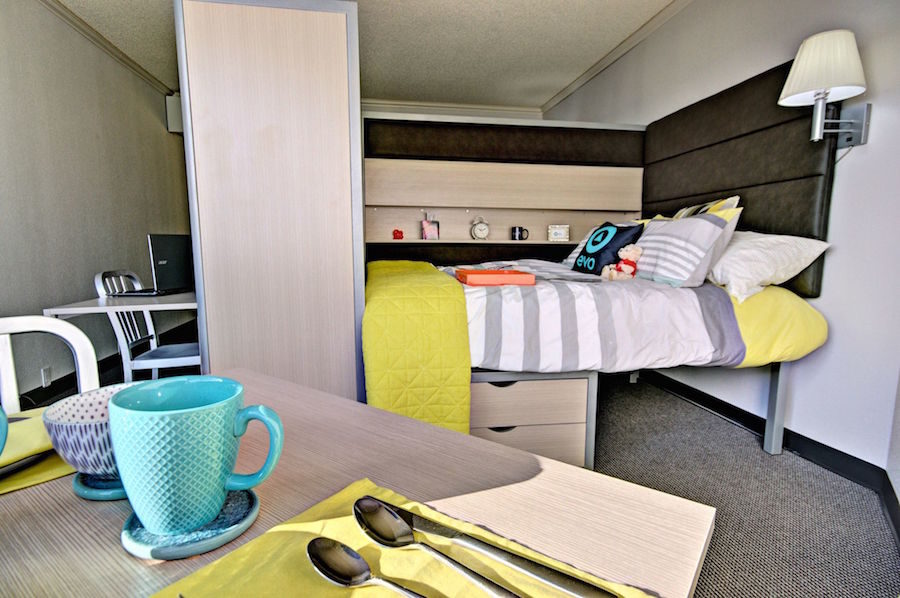 The Evo Montreal Residence has not always been a student residence. The building itself was built in 1976 and was known as the Delta Hotel. It contained 764 rooms and originally served as one of the top hotels in Montreal for people traveling for business. There are now 711 rooms and the building was built where the third tower of the Montreal Stock Exchange complex was supposed to be. The building was converted into the Evo Student Residence in 2013 and has been the go-to residence for students studying abroad in Montreal.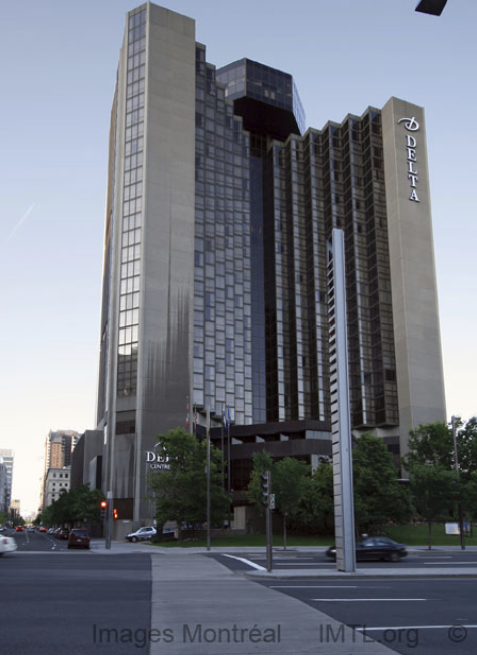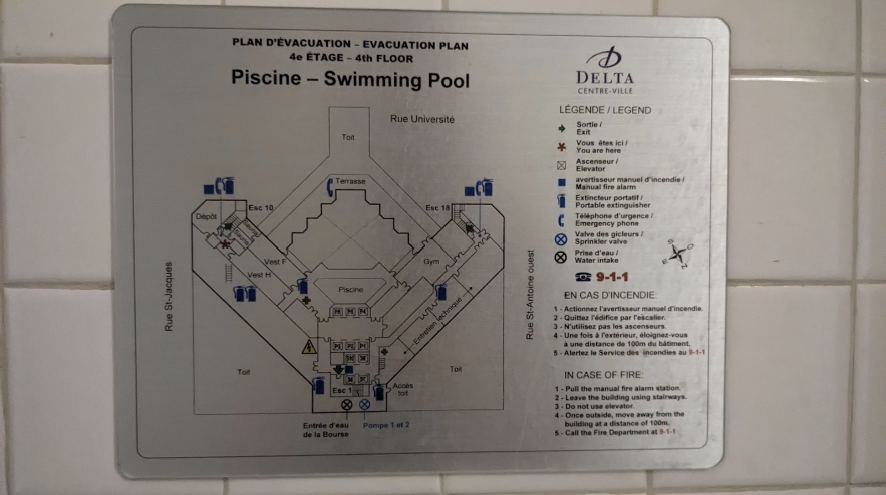 As mentioned, Evo has many amenities that make it a great place to stay. Since it used to be a hotel, Evo has a full indoor, heated pool. It's a great way to destress from classes and to warm up after walking through the city on a colder day. There are also full kitchens that students have 24/7 access to. Students make all kinds of meals in them and they serve as a great socialization spot within the residence. There is a kitchen on each floor which can also be shared with students from other schools, so while that can take some getting used to, it is part of the experience. Lastly, and most importantly, Evo has an expansive laundry room with approximately 30 machines for students to use. They're simple to operate and only need to connect to your phone via Bluetooth and the Coinamatic app in order to pay.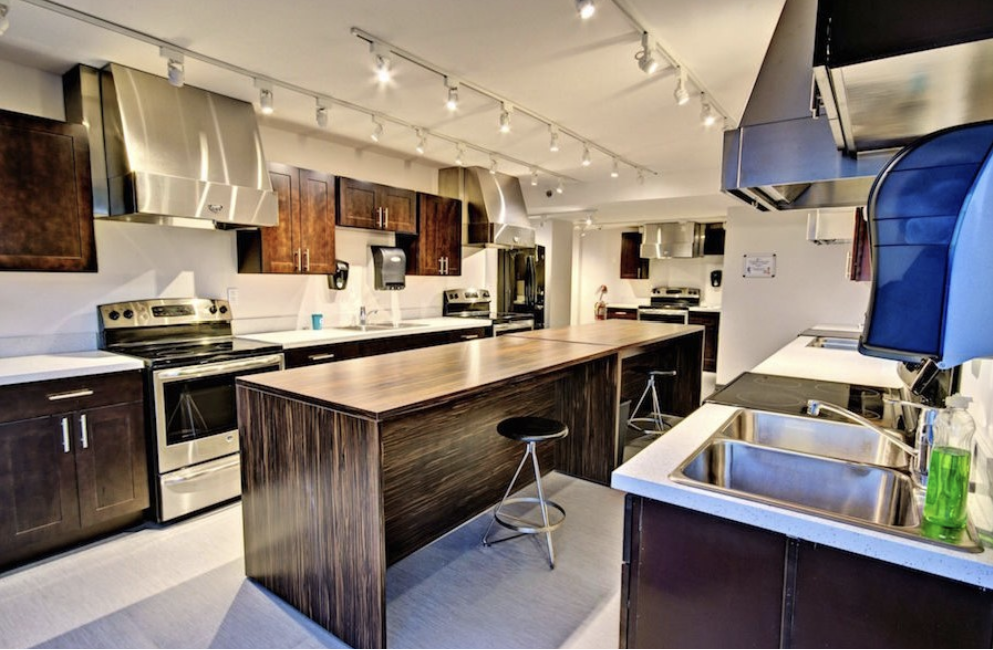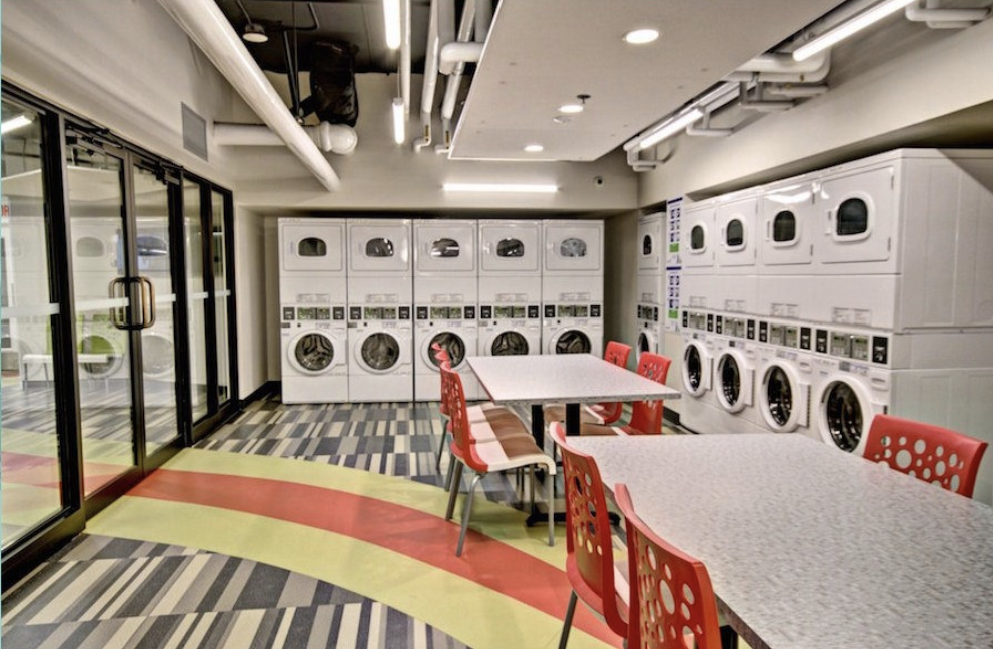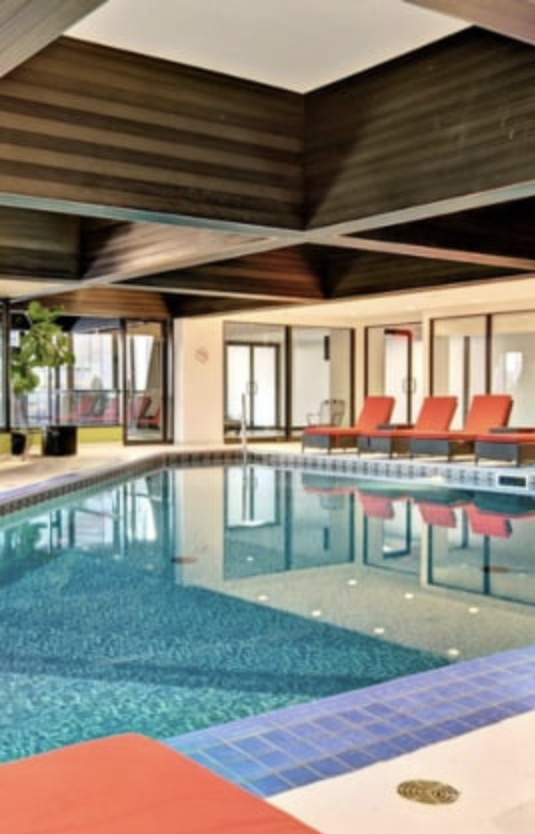 We asked Champlain students currently in Montreal who are living at Evo about their experience living there. Here's what they had to say!:
How has your overall experience been at Evo?
Jed: It was a lot better than I was expecting! I was worried I'd have a living situation that was not on the same level as Burlington's housing options, but Evo offers a lot that puts it on the same level if not better than those amenities.
Carson: For housing outside of the country I was rather surprised by how nice it's been. The rooms themselves are cozy and I enjoy having my own bathroom.
CJ: Very solid!! The dorm rooms are very cozy, the bathroom is very clutch and I'm happy that it is private.
What is your favorite part about living at Evo?
Jed: My room itself is definitely my favorite part. Having a double bed, a personal bathroom, as well as a full wardrobe is really awesome and makes for a comfortable living situation.
Carson: Having a kitchen on the same floor as me makes it very convenient when I want to cook late at night.
CJ: The beds are peak. It's very comfortable.
Describe your room space. Do you find it cozy? Is it a reasonable amount of space for your stuff? Is the bathroom in your room convenient?
Jed: It's tight in some spots, and I recommend not over packing but overall I have ample space for what I packed. The room comes with its own small fridge to store food, which has been very helpful, and I find myself making many of my small meals just in my room. The space, though relatively compact, makes for a cozy setup.
Carson: My bed is located on the window side of the room and it has a lot of space. There's a shelf in the wall that's next to your bed and a large closet on the feet side.
CJ: The bathroom is very convenient and there is endless hot water!
What has been your favorite Evo amenity (Pool, Laundry, Kitchen, Gym, La Section (The Barbershop Inside), Convenience Store)?
Jed: My favorite amenity is the small store on the lobby floor! It's a very convenient option to pick up a small meal or specific necessity at a moment's notice.
Carson: I enjoy the store at the bottom since it's really convenient when I need dinner or something to drink when I don't want to walk to the store down the street.
CJ: Laundry is pretty good for the most part. Using the Bluetooth app for cash is also nice too.