by margot nelson '20 // professional writing, champlain college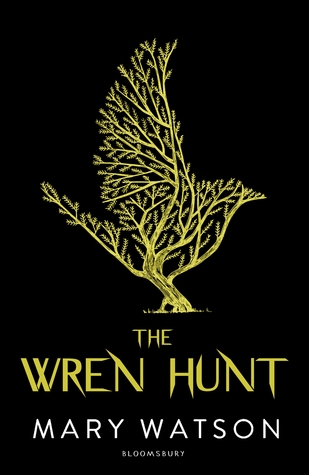 One of my New Year's resolutions for 2019 was to read more. When I first got to Dublin, I wanted to find some bookish resources, either independent bookstores or local libraries. One of the first bookstores I found was Books Upstairs, which quickly became one of my favorites. They have a great selection of fiction, non-fiction, and literary magazines. Once you've made your purchase they have a café on the second floor where you can go read and enjoy their (really good) hot chocolate.
Among the first books I bought was The Wren Hunt by Mary Watson. While Watson is not a native Irish author, she has lived in Galway for over a decade and is greatly inspired by Irish folklore and mythology.
The Wren Hunt takes place in contemporary Ireland but incorporates many aspects of old magic and lore because the main character, Wren, is part of a magical family. The main focus of the story is the conflict between her family and a rival family's desire to control the magic resources of their rural town outside of Dublin. In order to protect her family, Wren infiltrates the headquarters of the rival family as a summer intern and must keep her true identity hidden despite her sometimes uncontrollable powers.
This book grabs your attention and doesn't let go. Watson is skilled at creating a vivid atmosphere, and you can feel the tension that these characters are experiencing. Wren is an intriguing main character, and you always feel like you're learning new things about her in real time. Despite the magic element, this book is raw and believable, and the contrast between the ancient magic and contemporary, teenage life makes it unique.
If you're home from your semester abroad in Dublin and want to be propelled back to Ireland through a new perspective, or if you're eagerly awaiting your departure and want to get a taste of the folklore, The Wren Hunt is a great read to immerse yourself in the mystical elements of Irish culture.
learn more about studying abroad in dublin here!