This year, MEGAMIGS Festival was held from October 18-22 at Hotel Bonaventure in the heart of downtown Montreal. The festival – made up of MIGS (Montreal International Games Summit) from Tuesday to Thursday, and MEGA (Montreal Expo Gaming Arcade) on Friday and Saturday – was an opportunity for students to immerse themselves in Montreal's gaming scene, network with industry professionals, as well as demo new and upcoming games from both industry giants and indie developers.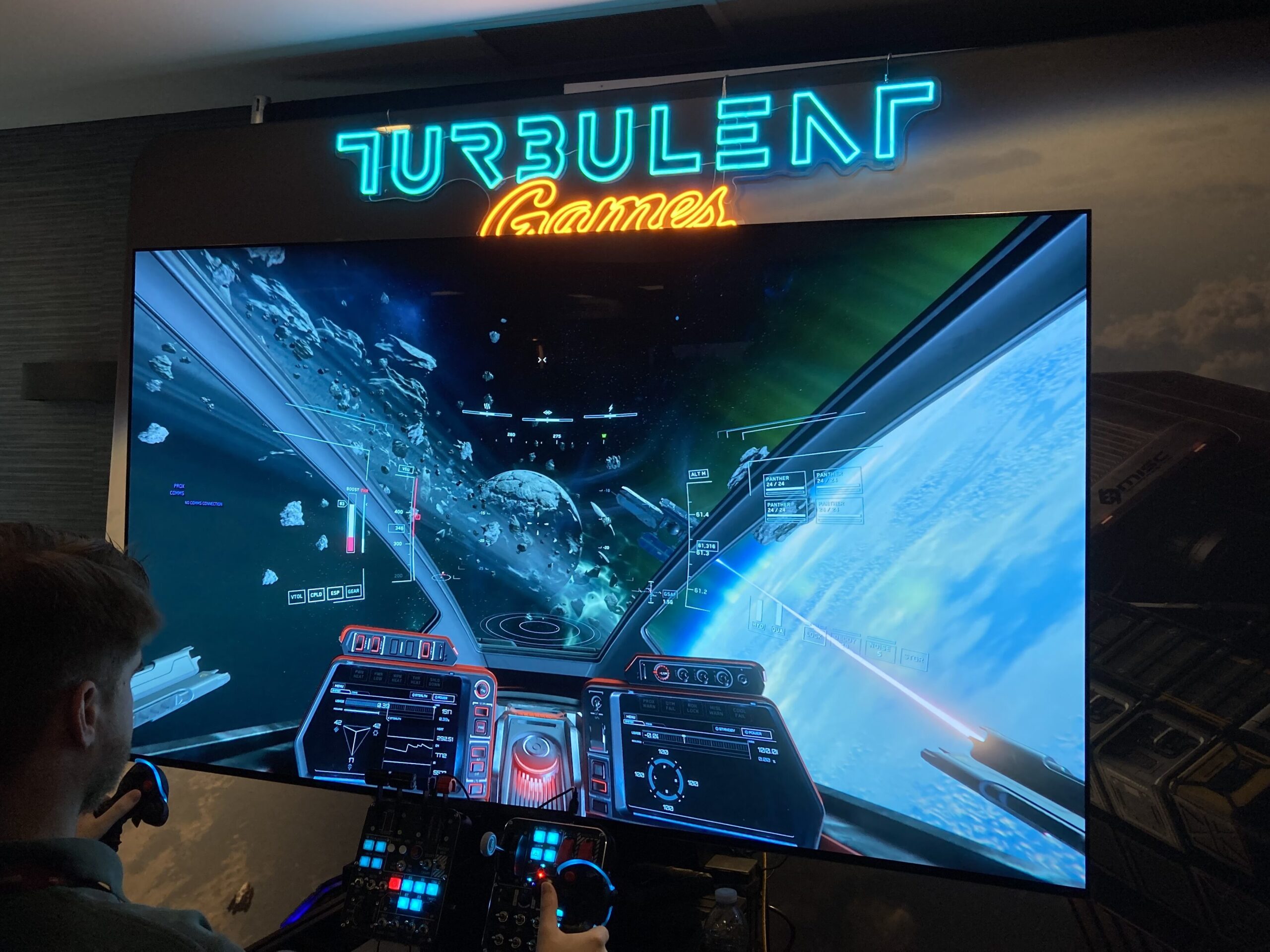 I was able to participate in MEGAMIGS as a volunteer, which means I got to help with setting up the festival and ensuring everything ran smoothly for the duration of the week. It also means I got a free general admission badge for when I wasn't working!
The volunteer experience began the Saturday before the start of the festival with an informational staff meeting, where the event managers went over what our responsibilities would be and what jobs would need to be done. Volunteers were also instructed on what to do in the event of any sort of emergency. While I wasn't able to make it to the info meeting in person, everything was recorded and sent to all the volunteers so I was able to watch it later.
My volunteer week began bright and early at 8am on Monday. While the conference didn't start until Tuesday, there was much to be done. We helped fold t-shirts, make welcome bags for attendees, and set up TVs around the conference center. The work was a bit daunting at first – myself and the other volunteers from Champlain quickly realized we were some of the only people there who didn't speak French. Luckily, almost everybody spoke English, and translated for us when we asked. Later on, another group of volunteers invited us out to lunch at the nearby Time Out Market – a large food court with almost any type of cuisine you could imagine, from Mediterranean to Indian to classic burgers and fries.
The next day was the expo hall setup and the first panels of the week. I spent part of my day helping attendees find various rooms throughout the conference center, and was later directed to help out in the expo hall, where I assisted with setting up EA Motive's Dead Space booth with a few other volunteers. Most people volunteering at MEGAMIGS were also students, from nearby schools like Concordia, ISART, and Rubika. Getting to chat with them and share information on our schools, curriculums, and projects was a really valuable experience, and I can certainly say I made some good connections!
Another great opportunity for networking was, of course, the industry professionals attending the conference, running booths, and holding panels. Though I was working for the majority of the week, that didn't mean I wasn't able to talk with people! Once the conference really got going, I was stationed at the information desk, where – you guessed it – I gave out information and answered questions for attendees. This gave me the excuse to talk to lots of different people and establish myself as a familiar face. Even when I was working, my supervisor made a point to give everyone time to explore the expo hall, where I got the chance to demo games and have more in-depth conversations with developers. Pro tip: make business cards! It's a convenient way to get your information to someone and make yourself memorable (you'll also feel super professional!)
I was scheduled to volunteer every day from Monday to Saturday, and I would be lying if I said I wasn't completely exhausted by the end of the week. But I'm so thankful for the experience and for all the fantastic connections I made, from AAA recruiters to other students studying game art. It was a week I'll never forget – if you have the opportunity to come to MEGAMIGS, I 100% recommend it!