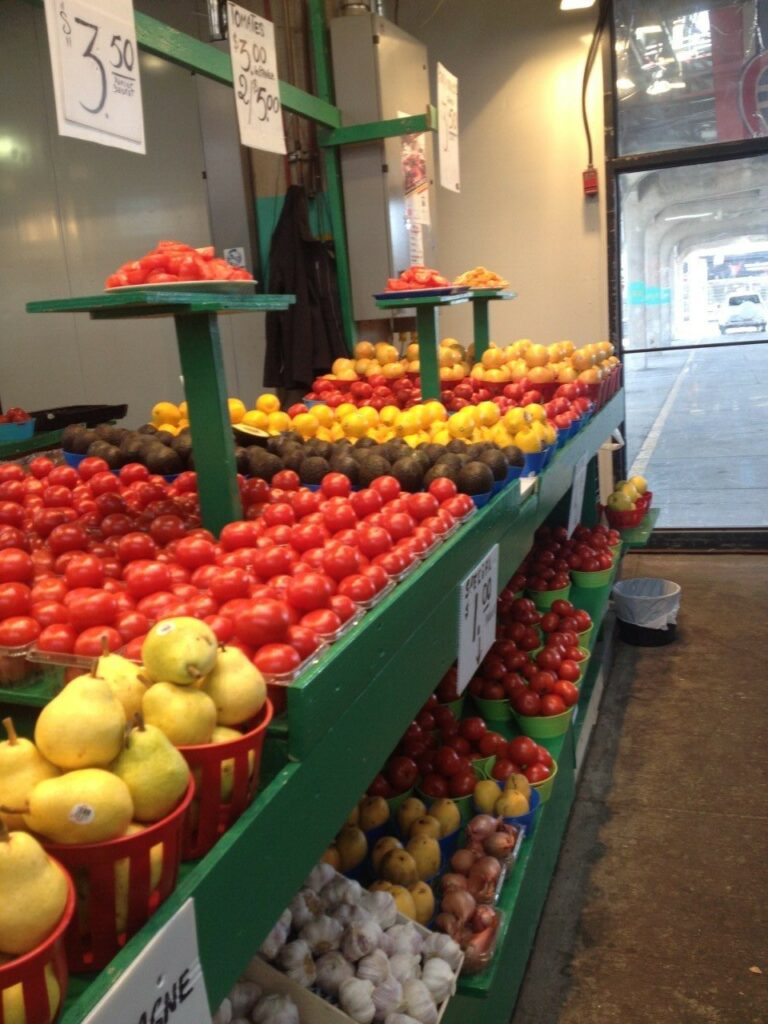 I'm sure I've already talked about this before, but believe me when I say, the food in Montreal is extraordinarily delicious. I can never turn down an opportunity to get a plate of hearty poutine with ground beef, or a Schwartz's signature smoked meat sandwich. As good as the dishes are in restaurants, you can still get that Montreal flavour in your tummy by visiting one of the many farmer markets in Montreal.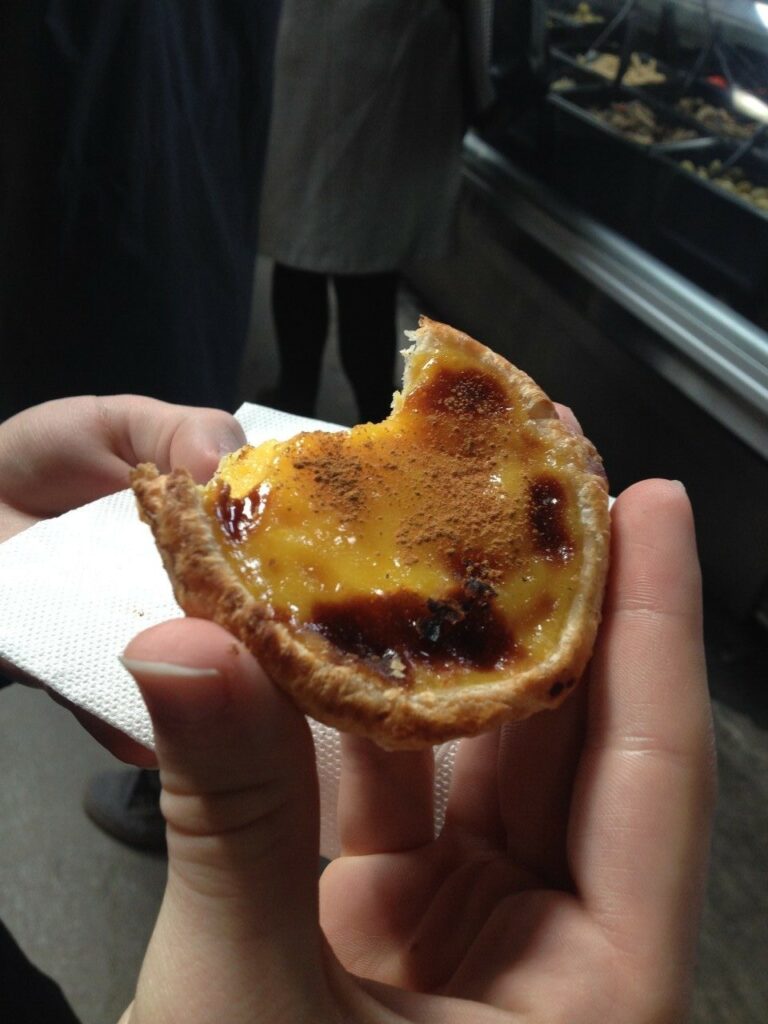 Even if you don't enroll into the Food Writing class – in which you will visit two – there are plenty of places to get groceries from when you want to create a meal with fresh ingredients. During the winter, the Atwater market is certainly sparser than compared to its summer season, but even then there is plenty to explore. Despite the buildings smaller size, inside you can find freshly-baked baguettes at the bakery, as well as scrumptious cakes and treats that don't cost any more than $5. On my trip there, I also bought some red peppers, a small wheel of Gouda cheese, and a sweet raspberry jam that was infused with champagne that made probably the best sandwich I've ever made. If you're looking for a larger variety of ingredients, the Jean-Talon market is the place to go. Its a colorful display of fresh fruit, vegetables, and smaller shops as you realize how large the building actually is. Not only are there groceries, you can buy a beautiful assortment of flowers for any occasion, or all-natural soaps and oils to keep up your health and beauty. I had a pastel de nata, which is a Portuguese egg-tart pastry that when sprinkled with cinnamon, had me on a whole other level. And even if you're not looking to buy anything, it's always interesting to explore what each shop sells. At any fish market, you can get whole squids, live crabs, or even some snails to snack on. You can find handmade ravioli made according to a family tradition at Pastificio Sacchetto and a wide variety of meats that include elk, buffalo, duck, and horse at the Prince Noir bucherie.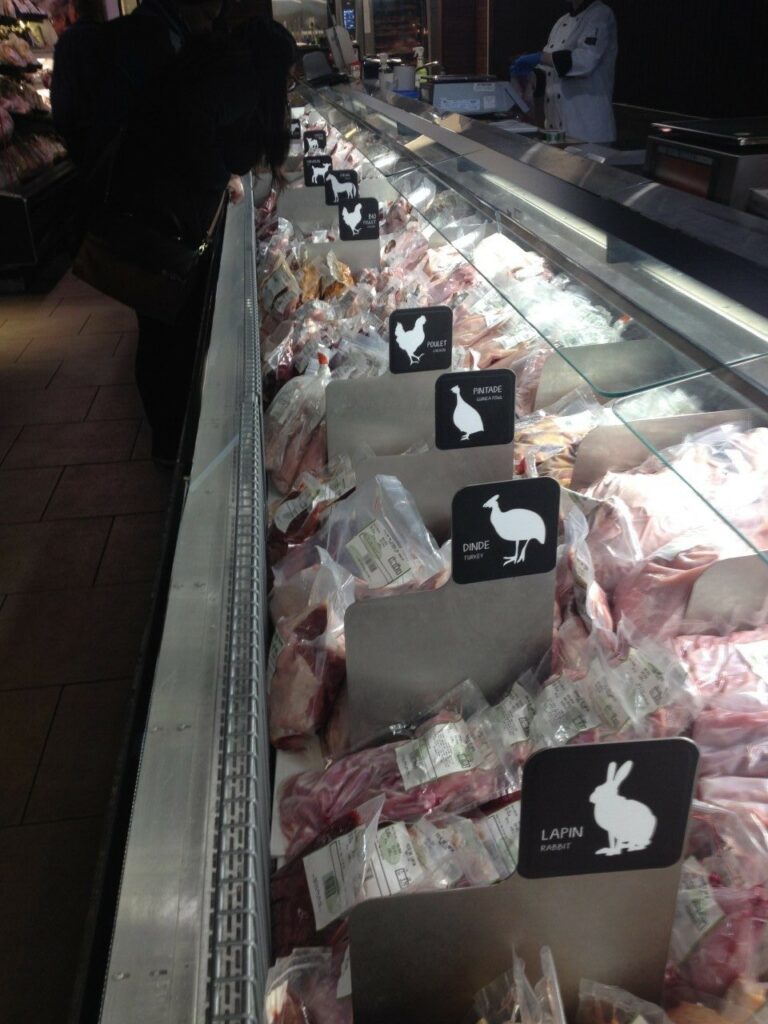 But it's not just the fresh groceries that make the trip to the market worth it. When in a different country, it's always fun to learn where the grocers import their foods from, as well as new ways to take your food to a new level. For instance, I only knew to sprinkle cinnamon sugar on my nata when the girl at the register, whose name I learned was Laurence, offered to put some on my tart for me. Speaking with a woman behind her fresh fruit stall, she told me how she likes to add a little bit of mint and basil into a fruit smoothie, adding a crisp herbal taste to any drinks I plan to make.
During my time here in Montreal, I've come to realize how different the cultural norm with food is compared to what I commonly eat at home in the States. Back home, I was always content with a nice plate of chicken and rice for dinner. With the cost of chicken a bit out of my grocery budget here in Montreal, I had to adapt to making meals that used beef instead of chicken. But with the fresh onions and peppers I can buy at the farmers market, I've been able to get by with grilled meat sandwiches and rich meaty pastas. Living here, changing up my diet to the savory flavors Montreal has to offer, has given me the chance to see how I meet the dietary requirements I set for myself. In the end, this experience abroad has shown me that I can adapt to almost anywhere I decide to stay. I now have less hesitation when thinking about how I'll manage when it comes to living in a new and mysterious place, and look forward to the years ahead when I choose to pick where I want to spend the next part of my life.