During my time in Dublin, I have had the pleasure of exploring local places to indulge when it comes to eating. Dublin has a large variety of food options, ranging from Turkish, Korean, Mexican, to authentic Irish. Walking down the streets, you can pass cultures of food to try.
Some of my favorite places to visit are cafes and/or bakeries. Dublin has its fair share of these scattered all over the city. This is my break down of my top favorites for anyone looking to visit.
1. Catherine's Bakery
Located on Meath St, The Liberties, D8; this charming spot technically comes as a two in one. Only a 5 minute walk away from the student accommodations, the distance will be the closest on this list. With a yellow exterior, this spot is impossible to miss while walking through The Liberties. If the yellow doesn't catch your eye, just follow the scent of fresh bread. A mix of mini square cakes, cookies, tarts, and whole loafs of fresh bread, you need to go early if you want to beat the line of loyal customers. If sweet treats don't do it for you, attached to the left is an extension, where you can sit down and eat any meal of the day in their café/restaurant.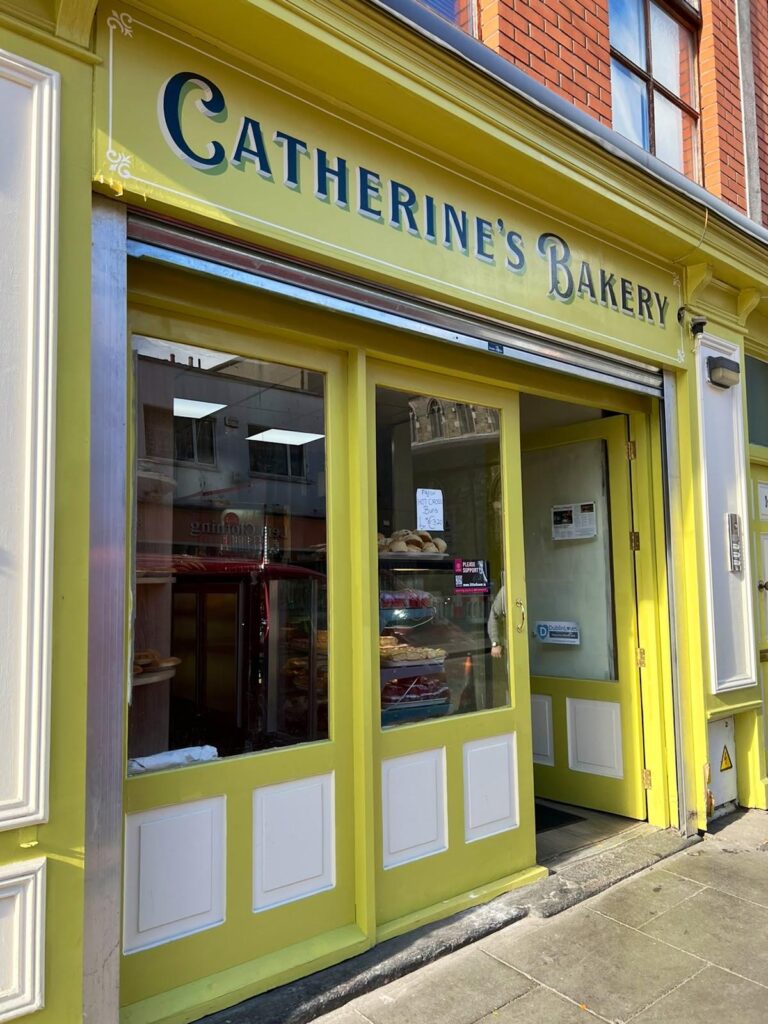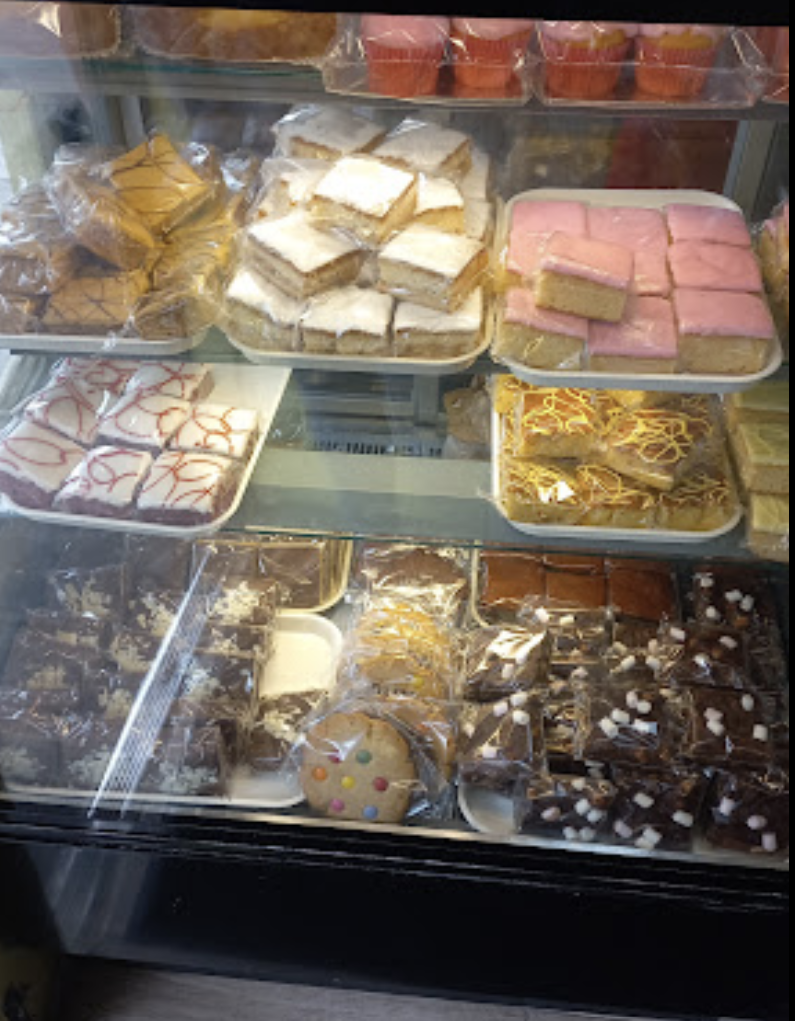 2. Bakeology Treats
Located on Meath St, Liberties, D8, this Argentinian bakery is close to Catherine's yet located more towards the end of the street, so about 9 minutes away. As the previous sentence suggests, this Argentinian café has inspired desserts, pastries, hand held snacks, coffee, and even ice cream if your heart desires. The aesthetic is warm and mellow, oftentimes when walking by, customers sipping coffee can be seen sitting at the outside tables, drawing art. If you enjoy layers of chocolates, de leche, and caramel, this is my highest recommendation.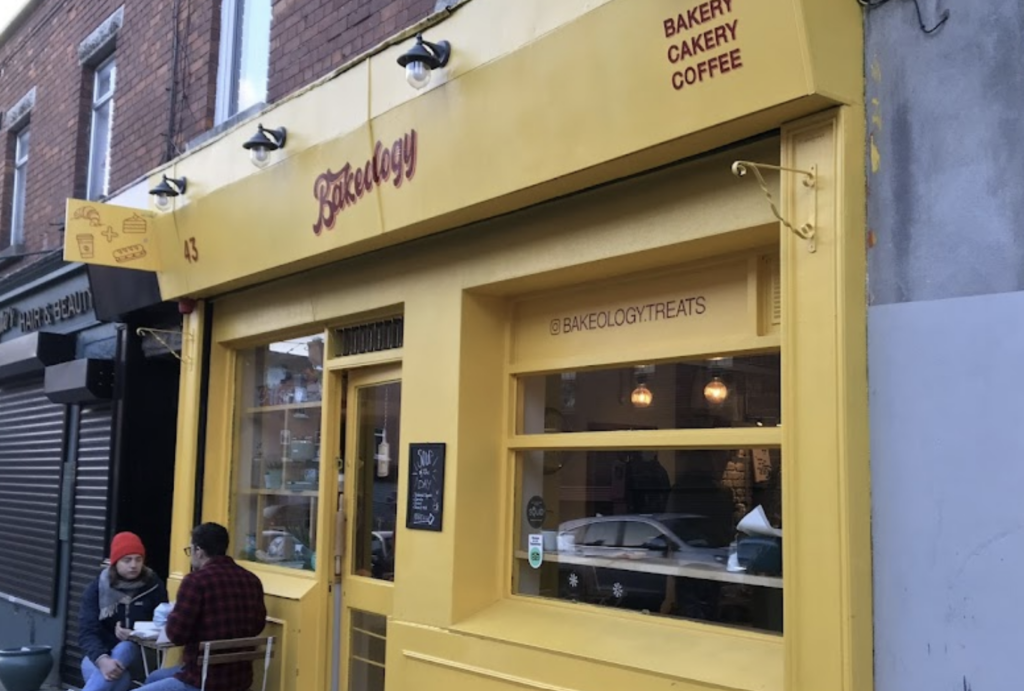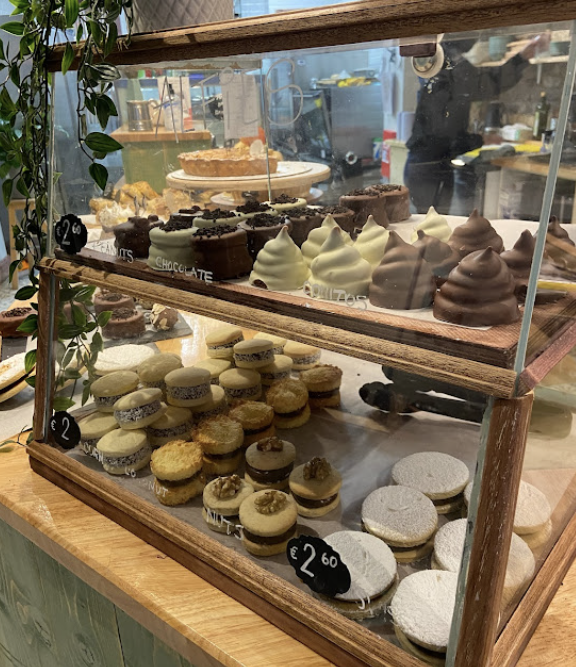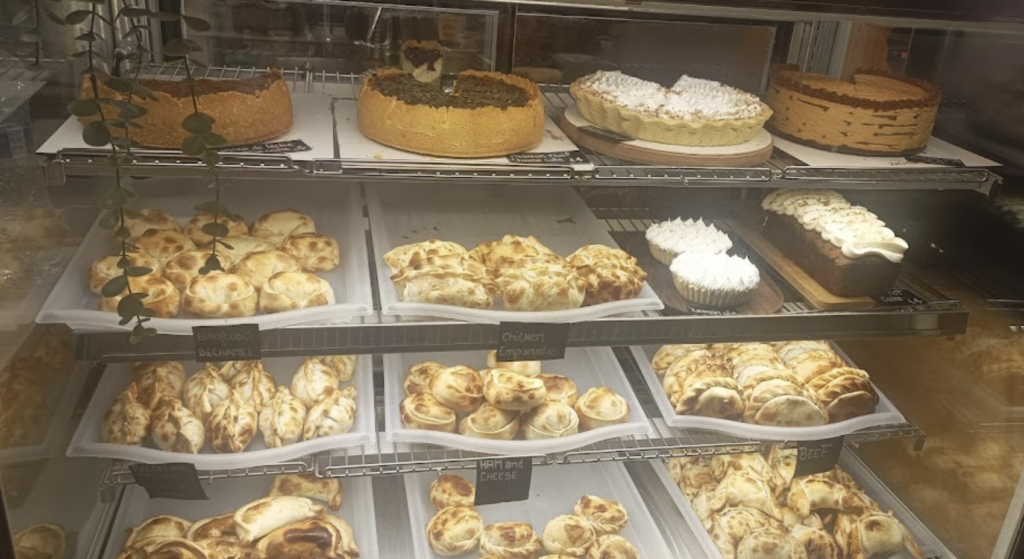 3. Padoca
Located on 64 Capel St. Rotunda, Dublin. A personal favorite, this Brazilian café leans on savory and cheesy over sweet. This may be the smallest location I've listed, but it makes up for it in character. Upon walking in, I have rarely found it vacant. Fried dough balls, stuffed with chicken and cheese, savory or sweet tapioca omelets, and homemade truffles. If you have a craving for cheese, this is my favorite place. From the student accommodations, this location will take you around 17 minutes of walking, which after being in the city for a short amount of time, 17 minutes feels like 10 minutes.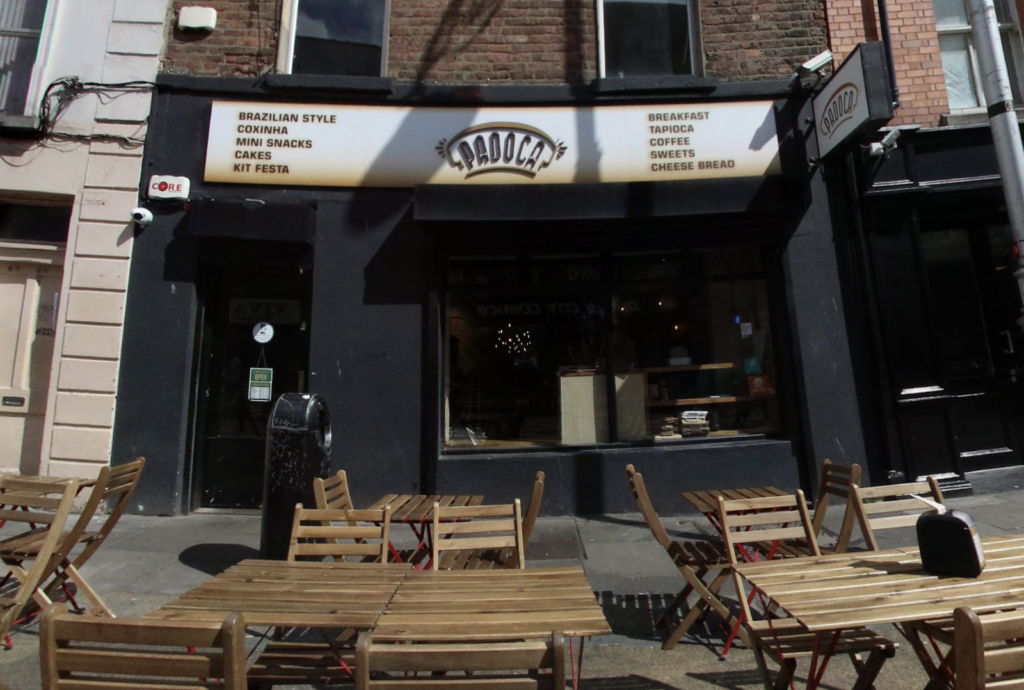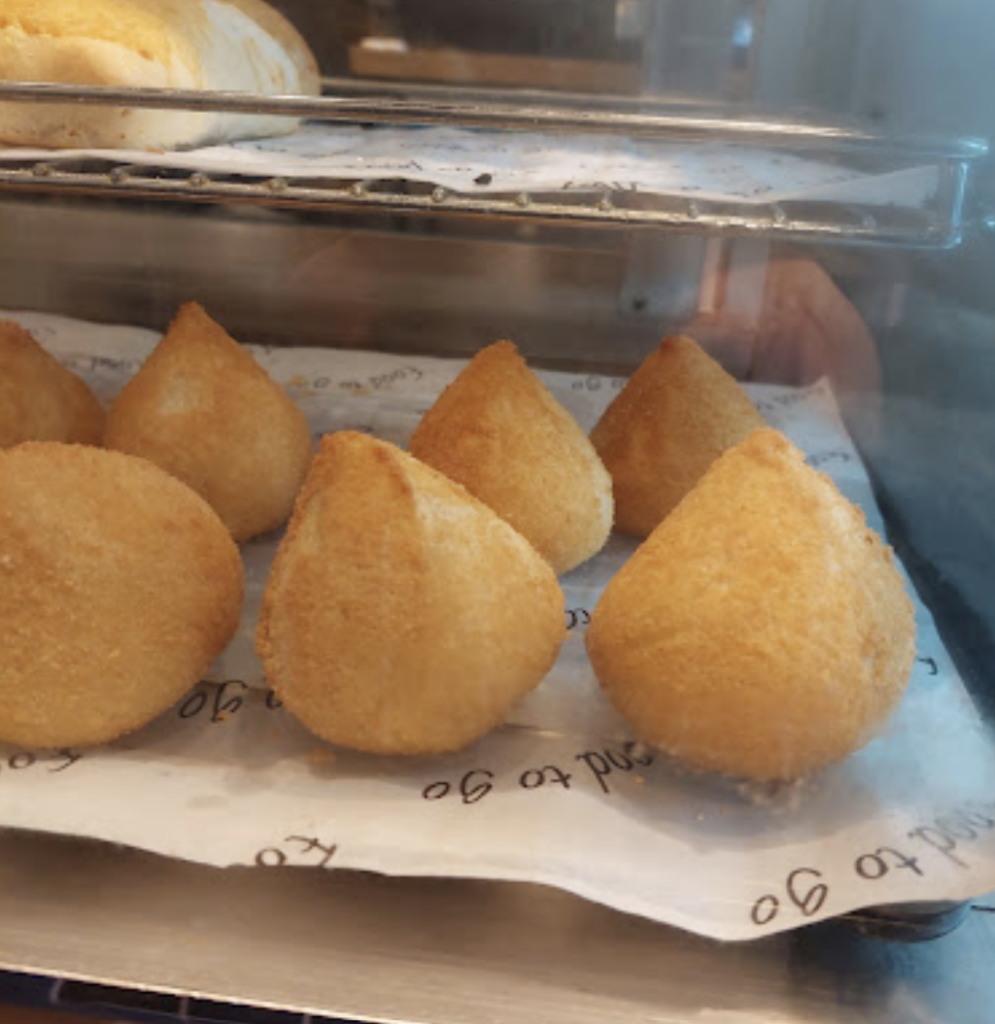 4. Cake Café
Located in the Daintree Building, 8 Pleasants Pl, Saint Kevin's, Dublin. Last on the list and the furthest away from the student accommodation, this café will take you 25 minutes of walking, but it is a hidden gem which not many people know about. Wedged between two buildings, this outdoor or indoor eatery hides itself among the allies of the city, but upon walking through the gates, you are greeted by plants and colors breathing life into a concrete filled area. Highly ranked on many lists due to the cakes produced, this café built its reputation on its desserts, however, the normal food is nothing to scoff at either. My favorite breakfasts have come from here and I would highly recommend this spot to anyone wanting an escape from city life, while in the city.