Last semester I took my Global IT Ethics (CSI 320) and Computer Architecture (CSI 370) classes for a field visit to Amazon Web Services (AWS) at their new Dublin office – the Shannon Building in South Dublin just near the Grand Canal.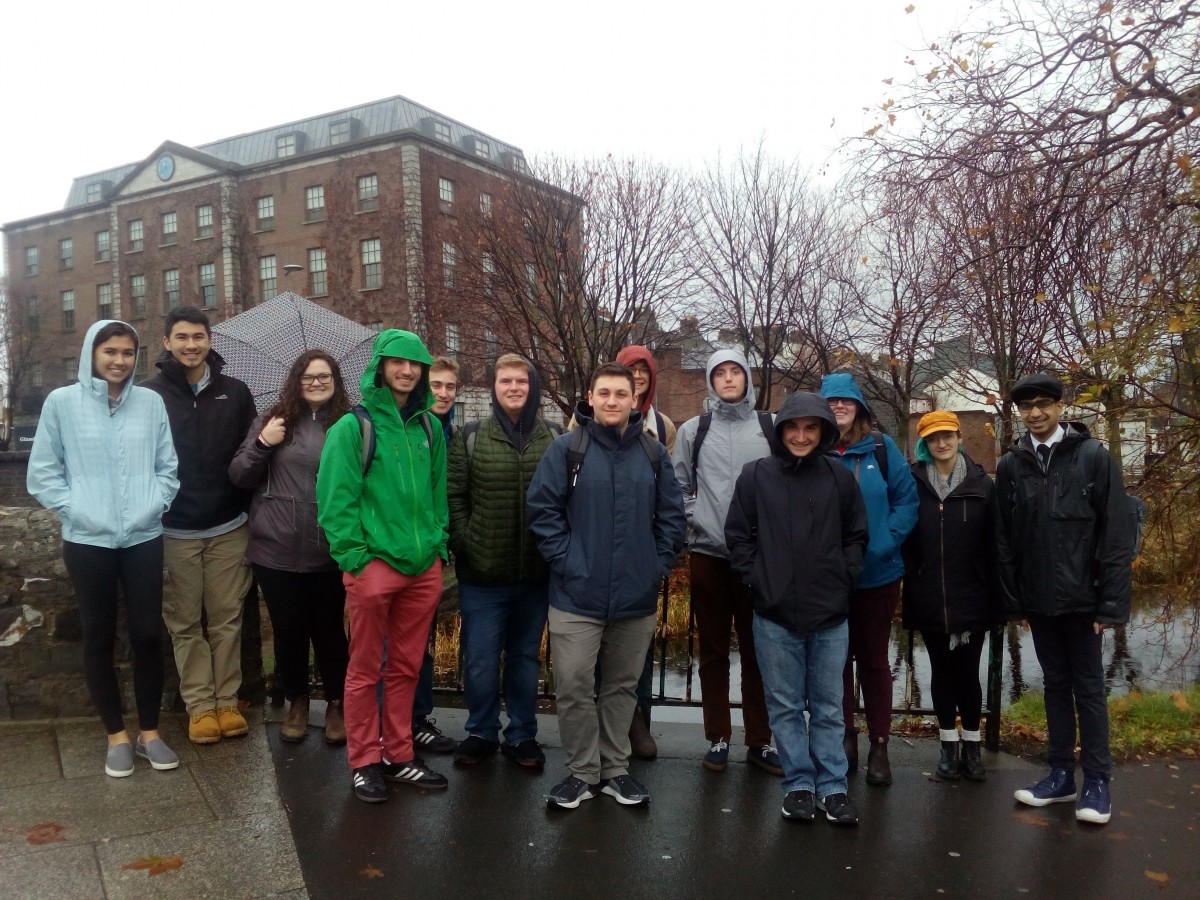 Matt Pye, Operations Manager with Amazon Web Services, hosted us. Matt's talk began by explaining the history, background and current structure of Amazon. The founder – Jeff Bezos – despite starting by selling books from his garage, always saw the company as a technology supplier and not a bookseller. Matt then gave an overview of the type of Services (more than 1500 now) provided by AWS and how they allow companies such as Netflix to operate from the cloud and dynamically utilise extra capacity when needed. The list of services now is vast and also includes a specialised game development engine, secure authentication servers and dedicated platforms for the Internet of Things. One interesting fact was that the Amazon web selling sites are also hosted on AWS but treated as any other paying customer.
Importantly there is an AWS Educational Programme which provides free experimental use of AWS for student projects. He also described in-depth the Amazon approach to graduate recruitment and more generally the types of background research that applicants should do before attending any interview with any company. AWS currently employs 1700 people in Dublin and Cork and has released plans to hire 500 more over the coming years.
We were introduced to Bruce Shackleton who is a manager in the Security division who spoke about AWS security and even answered GDPR questions. Finally we  had discussions about the use of AWS for the hosting of a start-up and its evolution to a multi-site cloud-based system the afternoon concluded with a question and answer session. It was fantastic to be allocated so much time and it was much appreciated. All this and a free lunch too! While he had to be circumspect, Matt forecast that there would be some very interesting announcements from Amazon at their annual get-together coming up in Las Vegas at the end of November, when AWS "take over" the town.
VISIT CHAMPLAIN ABROAD TO START YOUR IRISH STUDY ABROAD JOURNEY!