Twenty of us went on a quick trip to see the mummies of St. Michan's Church last Saturday.  The church is a short walk from the student residence and definitely worth a visit if anyone is heading to Dublin.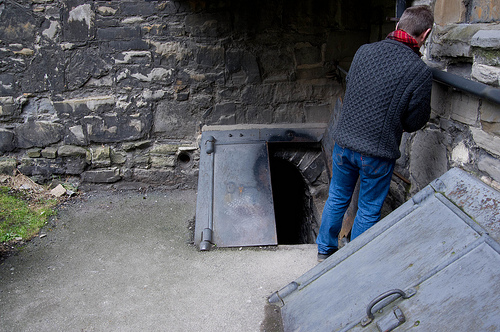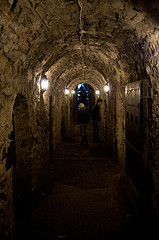 We were taken down a short, but awkward, set of stairs to enter the first crypt.  The environment in the crypt naturally mummifies the bodies in the coffins and some of them, discovered due to breaking coffins, have been put on display.  The first crypt is home to a six and a half foot tall crusader (that's tall for today, so image a few hundred years ago) who, if you 'shake' his hand, gives you good luck… so hopefully we have a lot of lucky students now! 
After a bit of information about the displayed mummies and a lesson on mummification we went to the second crypt (there are five in total but only two are open to the public), where we had a little lesson on Dublin's history of rebellion.
This is a great little spot for a one of a kind experience, most tourists don't know St. Michan's even exists.