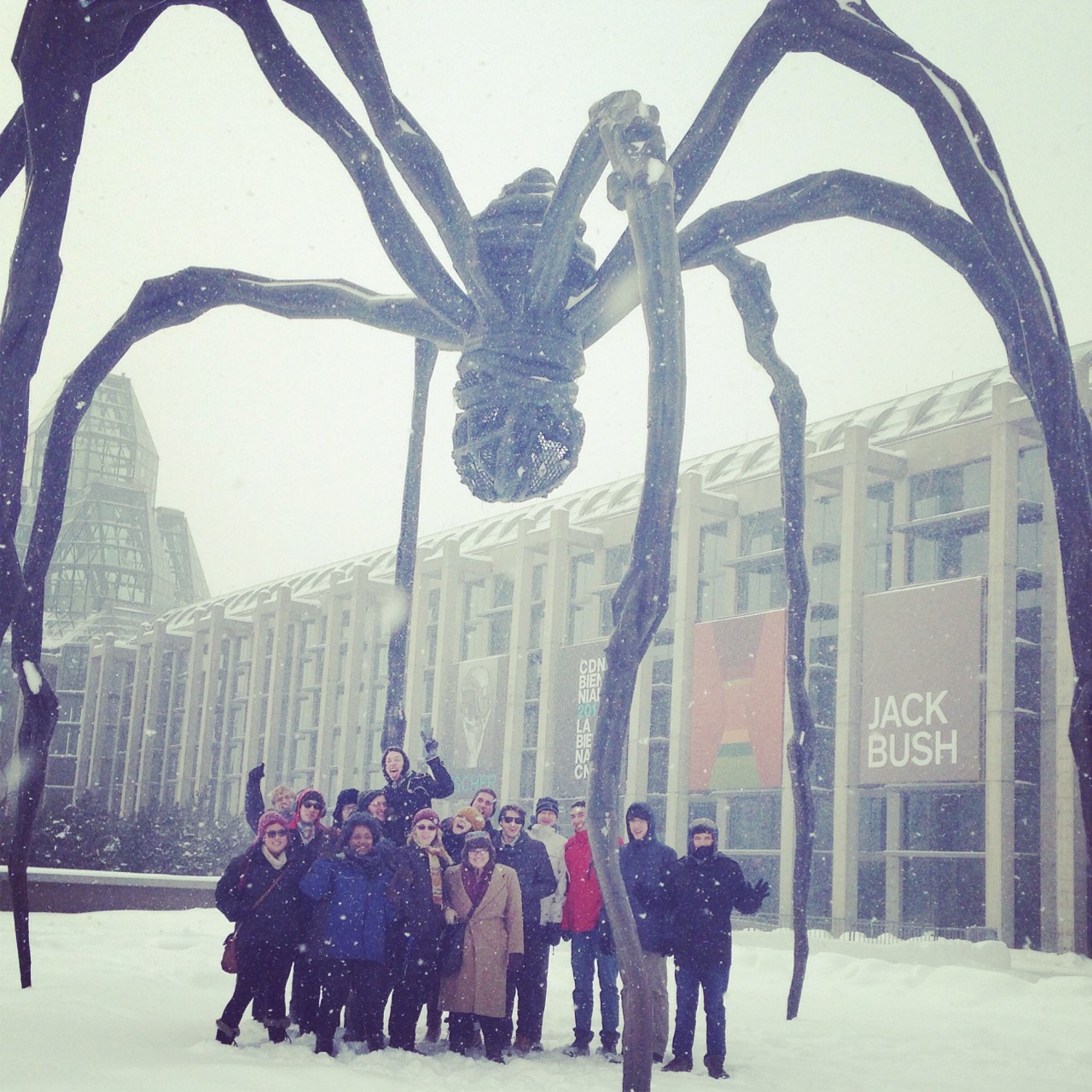 We were scheduled to board the train to Ottawa at 3:00pm. Once the group arrived at the Academic Center, we all headed for the the train station. We took the metro and once we arrived at the train station, we were in for a surprise; our train was late but that left us enough time to get snacks! As we boarded the train, we all had assigned seats, I was sitting in a group of four; Jack Storm, Chris Miller, Scott Barrett, and myself. We sped through the snow and countryside, and before we knew it, we had arrived in Ottawa. We took a taxi to our hostel or should I say, our jail cells. We were staying in The Ottawa Jail Hostel. It was a hostel that use to be a jail that had been renovated into a hostel to attract tourists. We settled into our cells and then we headed for dinner at the Smoque Shack. We braced the weather with warm clothes and before we knew it, we were at the restaurant. I began to recognize the smell of something that reminded me of home; bar-b-que. We were taken upstairs to be seated and we all were sitting at a large table and this reminded me of a Thanksgiving table. We all began to order our southern style dinner of ribs, mac and cheese, fried pickles, pulled pork sandwiches, and slow cooked brisket. But of course our meal could not be complete with poutine; the signature dish of Canada. We all stuffed our faces with the wonderful southern food then, we all headed back to our jail cells in our food coma state. We all rested the night and geared up for the next day of fun in Ottawa.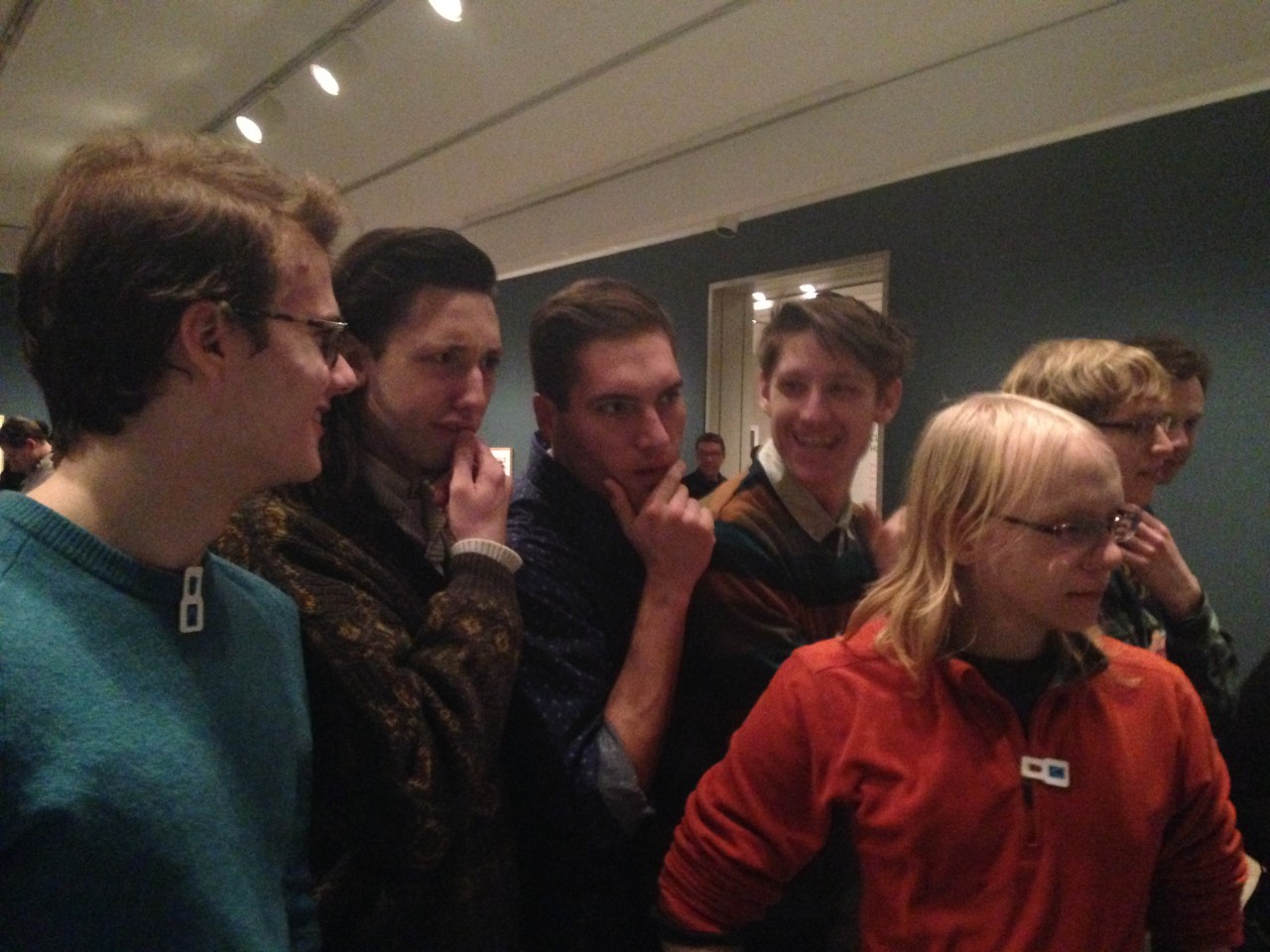 The next day, we all meet up in lobby of the jail and started to rent ice skates for a big day of skating on the Rideau Canal; the largest ice skating rink in the world. Being extremely inexperienced with ice skating, I was nervous. I have poor balance and the last time I had gone ice skating was 6 years ago, but I was not going to let my nerves get the best of me. Once I had gotten my ice skates, I began to feel like a child learning how to walk. After an hour or so of trying not to break my face on the ice, I turned in my skates to get my shoes back and had a beaver tail; a piece of fried dough hand stretched to resemble a beaver tail and topped with cinnamon sugar or chocolate. It tasted like a warm piece of heaven after ice skating. Once we were all in our normal shoes, we walked to a pub for lunch where we had sandwiches, seafood, and pasta. After lunch, we went to The National Gallery of Canada where we were able to look around at all different types of art. A group of us went to the M.C. Escher exhibit. I was excited to see the exhibit because M.C. Escher is one of my favorite artists. After the M.C. Escher exhibit, Michelle Nguyen, Brianna Webb, and I went to the other exhibits before returning to our jail cells. We were to meet up in the lobby of the hostel at 6:30pm to head over to a Chinese restaurant with karaoke. We all managed to get on the bus to Chinatown to a small restaurant where our group had taken up most of the space. Once we all had dinner the karaoke started up. The host was extremely entertaining and did a few songs of her own. A bunch of people in the group sung karaoke including myself. It was something that I was looking forward to and I was not let down by the enthusiasm of the crowd. We left the restaurant and caught the bus back to the jail and rested up for our last day in Ottawa.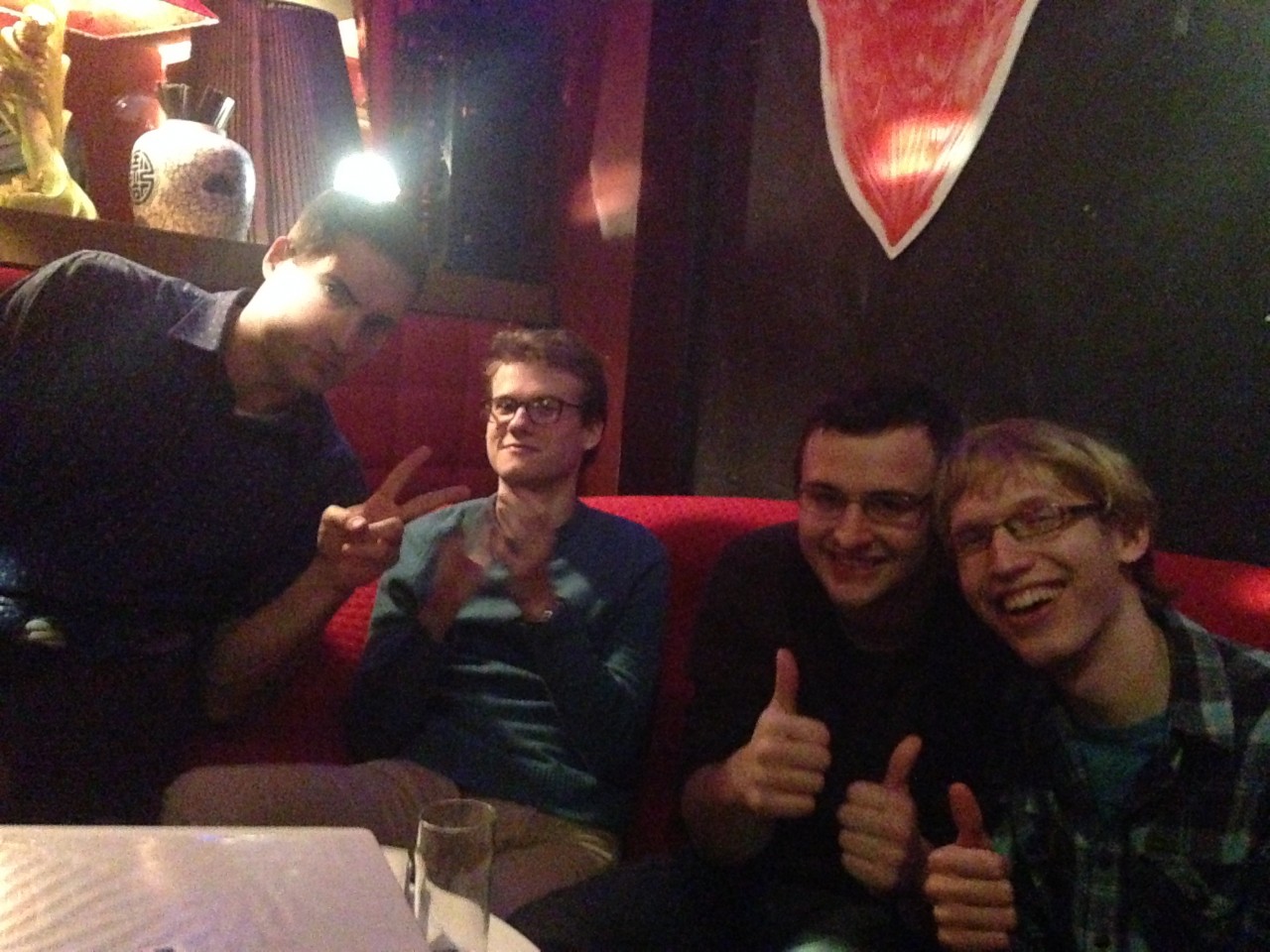 The next morning we meet up early in the lobby of the hostel and took a short walk to the parliament building. Thankfully when we arrived at the parliament building, there was a nice fire pit in front to keep tourists warm in the winter months. Once we all got inside we started our tour of the parliament building. I think this was one of my favorite things about the trip because I got to see a part of Canada's history. I learned that parts of the building were burned down in a fire and the only thing that survived the fire was the library, which was beautiful. Once we were done with our tour of the parliament building, we headed for our last meal in Ottawa. After lunch, we stopped at a bakery where Barack Obama had visited and we all got cookies. Some people got jelly cookies and some people got cookies shaped like maple leaves with the word "Canada" on them. Then we headed back to the jail to get our things and went to the train station where we boarded our train back to Montreal. After spending a weekend in jail, coming home to my dorm room was pretty nice. Visiting Ottawa was a wonderful experience and I hope to one day return. If you do visit Ottawa remember to bundle up and have a beaver tail!