Hey everybody. Looks like I'm your digital Study Abroad Tour Guide for the semester. 'Cause you know what they say, if you don't write for a study abroad blog at least once in your life, you're not living.
To all you youngsters eagerly awaiting the Spring so you too can go abroad, I'm looking forward to the opportunity to have you live vicariously through me. And to all you worried/anxious/jealous parents out there, I suppose there's room to let you live vicariously through me too.
While we wait, seeing as I have had a month to take it all in and be a tourist in my own right, I should brief you on a few noteworthy things I've experienced thus far:
A handful of us stumbled upon the Pigeon Whisperer in St. Stephen's Green.
I have hiked around the town of Howth.
We have experienced Gaelic Sports (I am very bad at Hurling).
We have gone on a trip to the West of Ireland to visit the Cliffs of Moher, the town of Doolin, the island of Inis Oirr, and the town of Galway. Oh, and we got to meet sheepdog puppies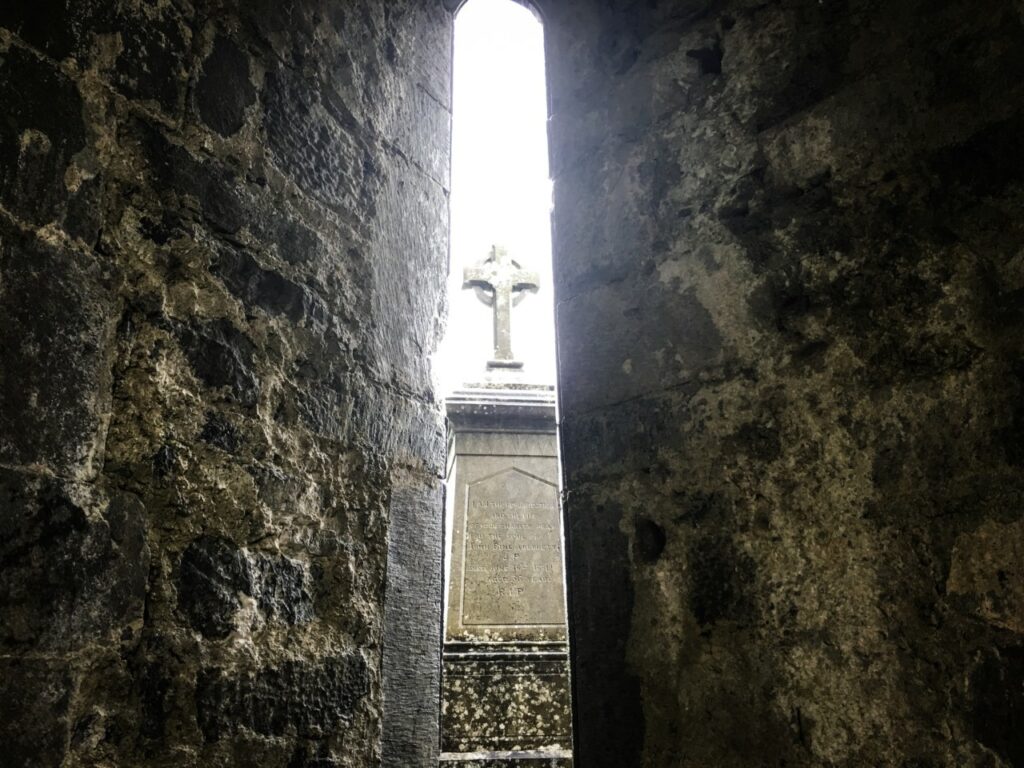 Well, the time has come, so buckle up, newfound friends o' mine. It's time to delve into the patented Zach Paulsen Study Abroad Experience™.
A brief little background about me: I made the trip to Dublin via a twelve hour plane ride from Seattle, where I'm from. Being from the West Coast, I'm not exactly used to living in a very history-oriented culture. In fact, even when I came to New England, it took me a while to appreciate the fact that I was eating at restaurants that were established before 1970.
Ireland, obviously, is older still but the island's rich history is infused in the modern culture in ways that are much deeper than what we experience back in the States.
One of the things that has struck me the most is how it's almost unbelievable to hear it described. It sounds like exaggerative fluff designed to make students pay more attention in class, but it's all true. When your professor tells you that if you want to get an Irishman riled up when you're out at the pub, all you have to do is ask him about Oliver Cromwell, they are absolutely right.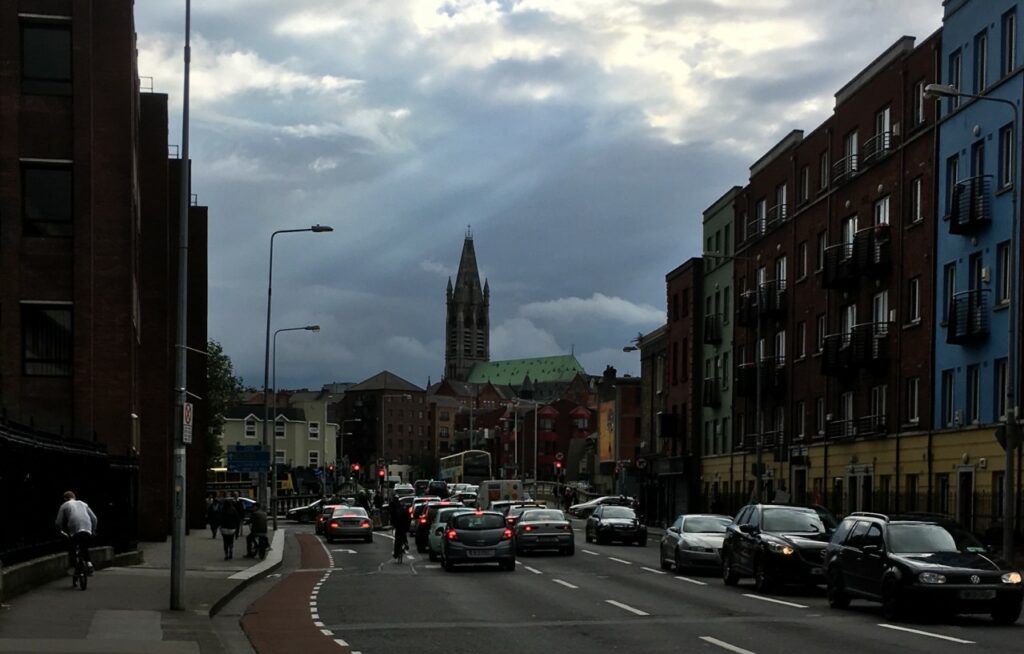 The Irish people have a far more deeply ingrained sense of history than we do as Americans. And that's not an affront to Americans as much as it is a testament to how raw and tumultuous Irish history has been. Back in the States, we're used to learning about historical figures who lived decades, if not centuries ago, but here in Ireland, there are noteworthy figures in Irish history that you'll see just walking around Dublin.
For instance, one of the trips that our Northern Irish history class has done has been to go out and see a showing of the documentary called Bobby Sands: 66 Days, which is about the famous hunger strike undertaken by Bobby Sands and other prisoners in 1981 to highlight how cruelly they were being treated while being held by the British government. The film was sobering enough, but what made it even more deeply moving was to know that there were people in attendance who not only knew Bobby Sands, but took part in the hunger strike.
There is a deep sense that history is being actively shaped with every passing day here in Ireland, and though I've only been up for one brief trip (for now), I can tell you that the same is true in Northern Ireland as well. I will go into more detail with the next update after we go on the school organized Northern Ireland tour, but for now I'll leave you with this impression: so far Ireland has not only been a fantastic cultural experience, it has been a history nerd's dream.
And on that note, for something very happy, here are a couple pictures of the dogs we've encountered so far.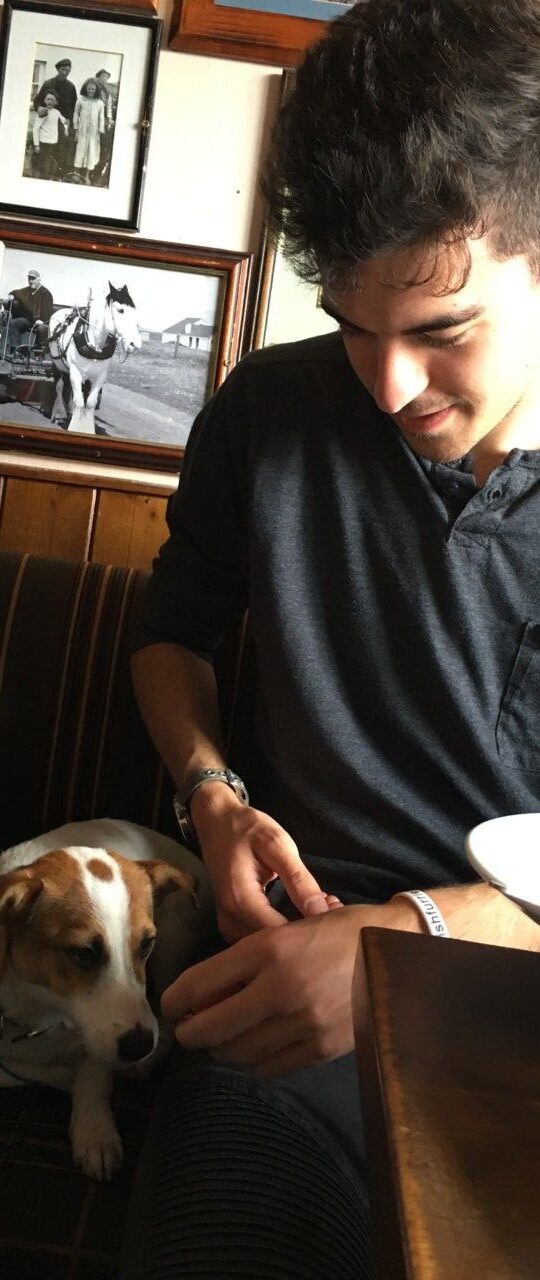 Definitely stay tuned for more stories about the finer things in study abroad life. Like dogs. I'm more than happy to share in this adventure with you all.
APPLY NOW FOR YOUR INTERNATIONAL EXPERIENCE WITH CHAMPLAIN ABROAD!