Costa Rica, meaning the "Rich Coast," is a country full of lush rainforests to explore and new cultures to experience. The country has a reputation for being one of the most progressive countries when it comes to environmental sustainability, which has resulted in Costa Rica being an attraction to innovative business people and ecotourists.
The 2024 spring break Costa Rica trip, a collaboration between the Champlain Stiller School of Business and the School of Social Innovation, is the perfect opportunity to be immersed in cultural and global studies. Not every student has the option to study abroad for the whole semester; this trip is the perfect option for those who wish to have an enriching alternative experience. The trip has an itinerary full of unique and wondrous experiences that will enhance educational outcomes through new, fun, engaging life experiences.
To go on the Costa Rica trip, you need to enroll in one of the two following courses for the Spring 2024 semester: ASU 350: Ecotourism: Who Owns Paradise? OR BUS 210: Corporate Social Responsibility. The Ecotourism course is an elective that focuses on understanding ecotourism as a global concept and BUS 210 focuses on B Corps and their global positive impacts. The Costa Rica trip allows students to deepen their understanding beyond what you can learn just from being in a classroom setting, and will work to bring global experience and perspective to both of these courses, by exploring topics like the local economy, sustainability efforts and B Corps. The trip will provide hands-on experience that you won't be able to find in many other places!
The Costa Rica trip includes visits to four different locations, including Costa Rica's capital, San Jose. We will explore both historical aspects and natural wonders; our trip will be taking us to both national museums and many different national parks, including Corcovado National Park, known for its biodiversity and hiking trails, as well as the Pacific Marine Park, known for its incredible marine life. While the itinerary is packed with many activities and explorations, there are also days where you will be able to have the freedom to explore Costa Rica and its culture in any way you wish! The trip also includes a few different company visits, where you will have the opportunity to learn about local B Corps and the tourism industry in Costa Rica. One of the visits is a trip to a local Costa Rican chocolate factory!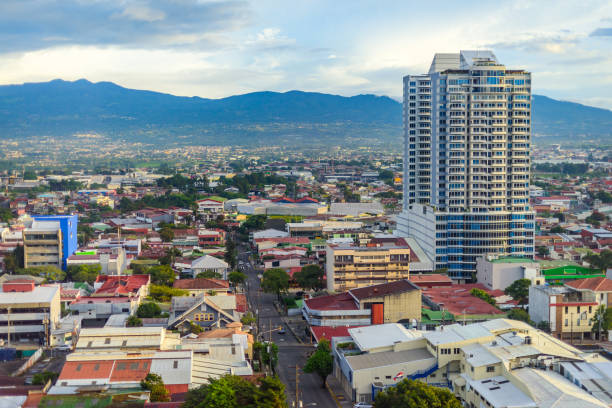 The total cost of the trip is $4,600 per student. The payments are due in increments on the following dates:
$300 by October 22, 2023
$1,400 by November 27, 2023
$1,400 by December 18, 2023
$1,500 by January 15, 2024
If you have any questions or wish to sign up, you can contact the leaders of the program: Valerie Esposito (vesposito@champlain.edu) and Nicole Morris (nmorris@champlain.edu.)