Rotimi Adebari, Champlain College Dublin's Intercultural Communications lecturer, has announced that he is running as an Independent candidate for the Dail (Irish Parliament) in the constituency of Laois – Offaly. The election is being held on February 25.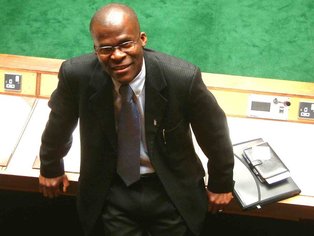 Rotimi came to Ireland in 2000 and went straight into community development work in the midlands. By 2004 he was elected onto Portlaoise town council and in 2007 he attracted worldwide headlines by being elected Mayor of Portlaoise, the first Black mayor in Ireland.
Rotimi holds a degree in Economics from the University of Benin, Nigeria, and a Masters in Intercultural Studies from Dublin City University. In addition to his work in the community, Rotimi is also the Chief Executive of Optimum Point Consultancy, a provider of cross-cultural training.
You can follow Rotimi on his website: https://www.voterotimi.com/