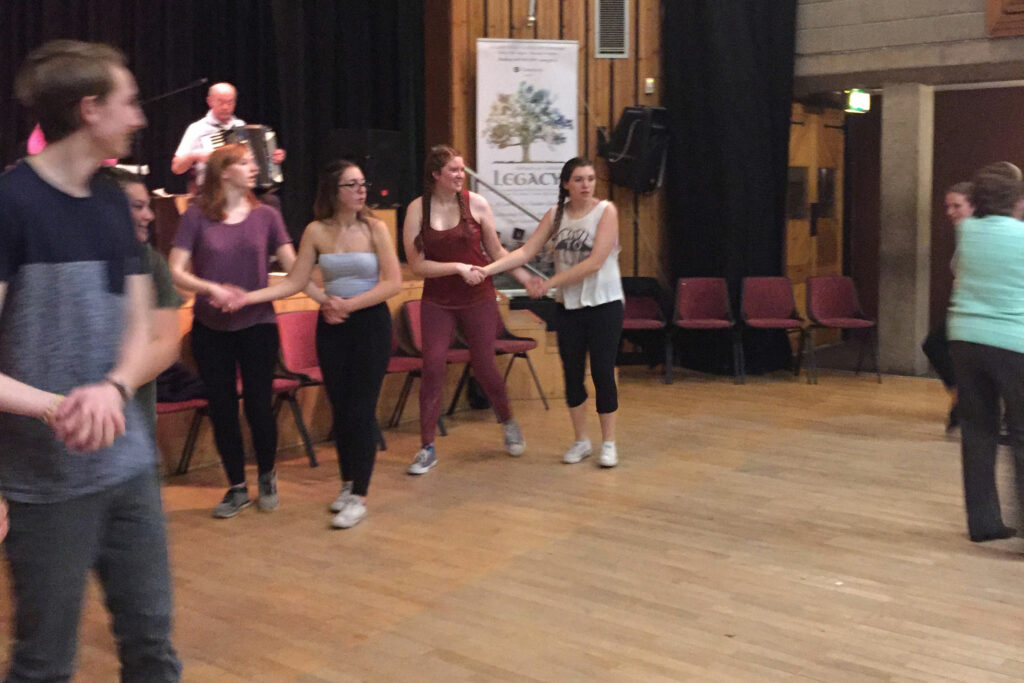 I couldn't give up dancing during my semester abroad in Argentina; so of course, I also wanted to continue taking dance classes while I studied abroad in Ireland. In Buenos Aires, I studied styles of dance that I was already familiar with because taking the classes in a different language was enough of a challenge to my comfort zone. In Dublin, I knew I would not have a language barrier, so I decided to try and learn new styles of dance that were a part of Irish culture.
There are two types of Irish dancing: soft shoes and hard shoes. Soft shoe dancing involves lots of leaping, hopping, and kicking, and the dancers wear black leather lace-up shoes, similar to ballet shoes. I couldn't help but compare hard shoe dancing to tap dancing with the noises the dancers' feet make in combination with the music. While the names and moves were foreign to me, one thing that helped me pick up the combinations was the musicality of Irish dancing—every move you made was to the music, to the point where I could mentally sing the steps correctly to the rhythm.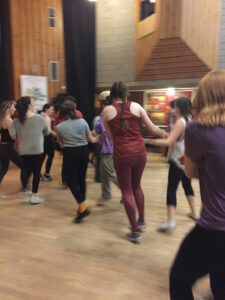 About halfway through the semester, when I had a handful of Irish dance classes under my belt, I went on a field trip to a Ceili for one of my Champlain Core classes. A Ceili is a traditional folk dance get-together, similar to a barn dance where a group of people partner dance to live music. I, along with 25 other Champlain students, did my best hopping and swinging and crashing into each other as the two instructors called out the steps. It was quite a workout. I don't think any of us could demonstrate the dances we did now, but we had a lot of fun dancing to the live band and experiencing some true Irish culture.
Taking dance classes abroad allowed me to challenge myself with learning how to do a new style of dancing and understand dance moves in a different language. Not only did I improve as a dancer, but I also got to continue doing an activity I love while experiencing an aspect of other cultures. I highly recommend trying an activity you're already into (or would like to learn) when traveling abroad. It's a great chance to see how people in other countries approach it and pick up new techniques from them. I'm really looking forward to incorporating these different techniques and moves from my classes abroad when I'm back with the Champlain College Dance Team next semester.
For more information on how you can immerse yourself in the traditions of another culture, check out Champlain's OIE.
Quinn Kanner is a Junior majoring in Professional Writing with a Journalism specialization and a Foreign Language minor. She is also a Student Ambassador and works as a Student Writer in Champlain's Marketing Department.