This week, given the weather, I thought it would be a good time to explore the indoors of our student accommodations while aboard. When coming to Ireland, students will live in the Highlight student accommodations, located on 32 Thomas Street, Dublin 8. The building itself doesn't stand out very much at first glance, however it opens itself up once entering through the front doors, past the front desk where you're greeted with a modern take on architecture. Just past the front desk is the a courtyard which holds a unique out of place brick wall.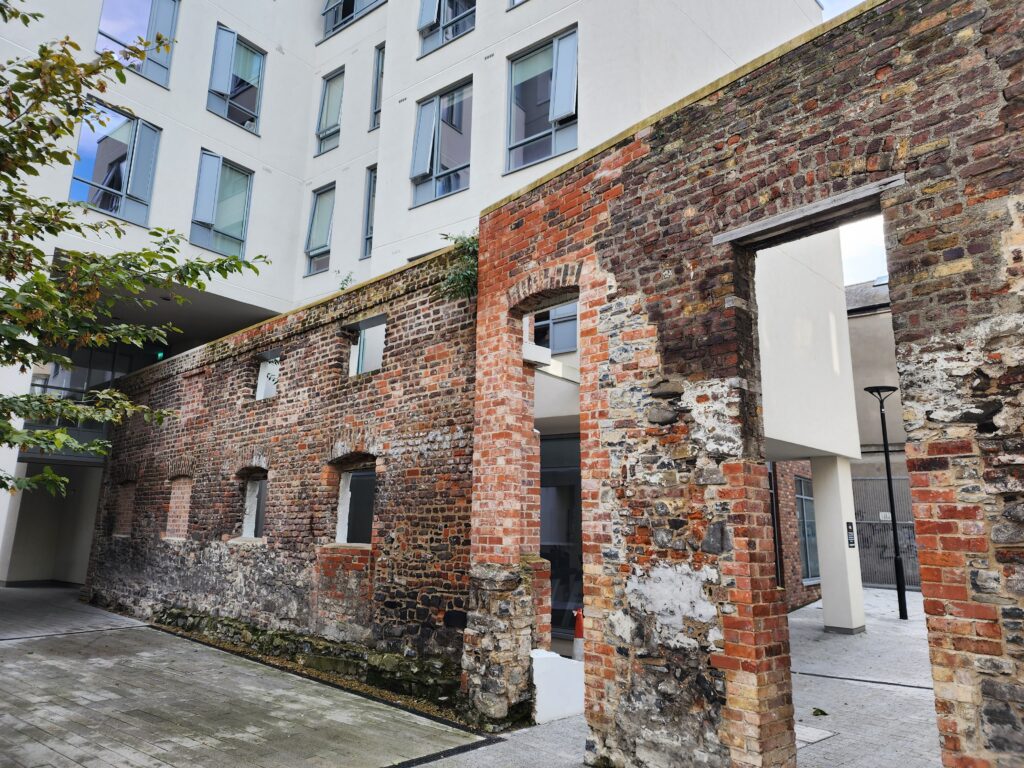 This is one of the original walls from the building that came before Highlight was redesigned. A fun fact about where we are is during renovations, the original building was torn down, and while a new foundation was being laid, it was discovered that our building was resting on top of ancient Viking burial site. The brick wall stands as a reminder of that.
Just past the courtyard you'll find a large chess set that can be played and often times, throughout the week, you can spot the different piece sets have changed their location.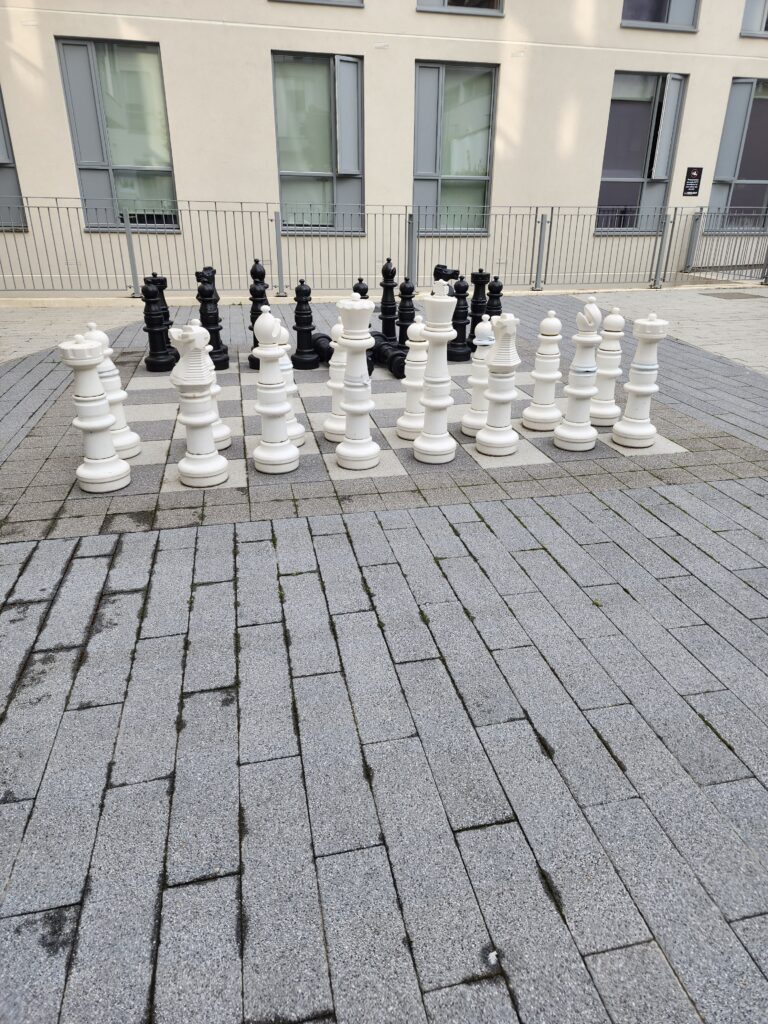 The chess set adds to the already white aesthetic.
As we continue along, the Highlight building comes with multiple accommodations.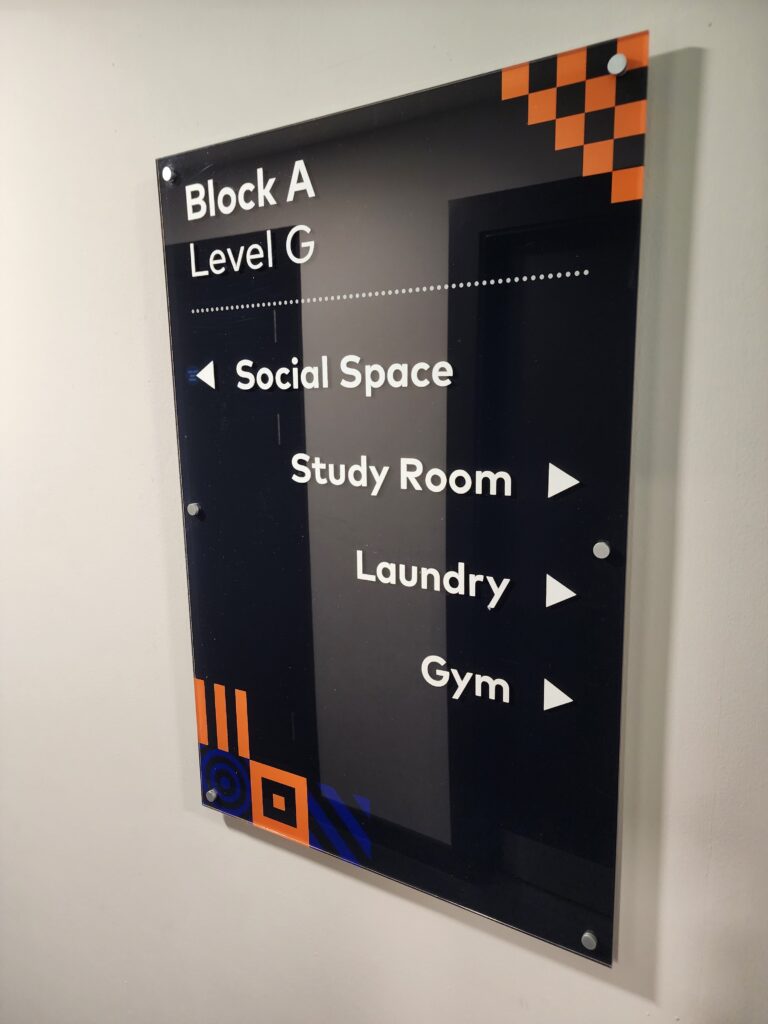 Coming with a common space, laundry room, study room, and gym, it suits most living needs. The common space has a lot of space, plenty of seating which can hold up to 50 people at once, games, gaming, pool, and other group activities. Additionally, the Highlight staff plan weekly events for anyone interested in meeting other people from other schools around the world who also stay at Highlight.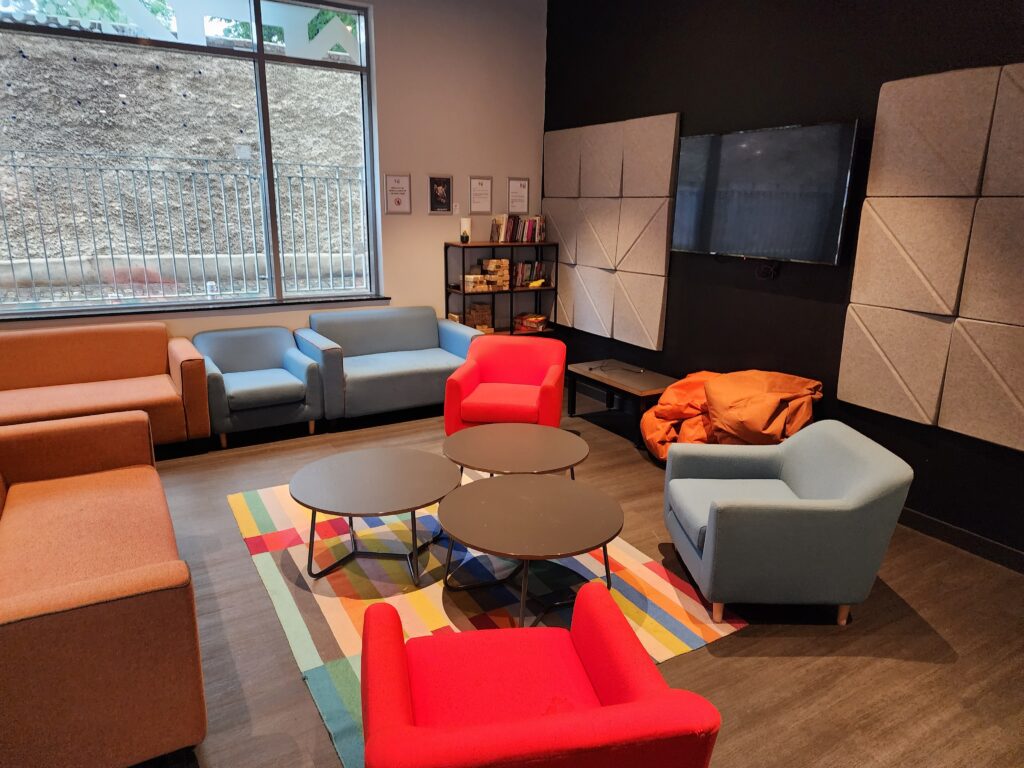 The student rooms you will find fit all needs. Each room having a full sized bed, with sheets and a pillow provided, a personal bathroom with a standing shower, a duel kitchen, and a living space connected to the kitchen. Each apartment holds 8 separate rooms, for a total of 8 people per apartment.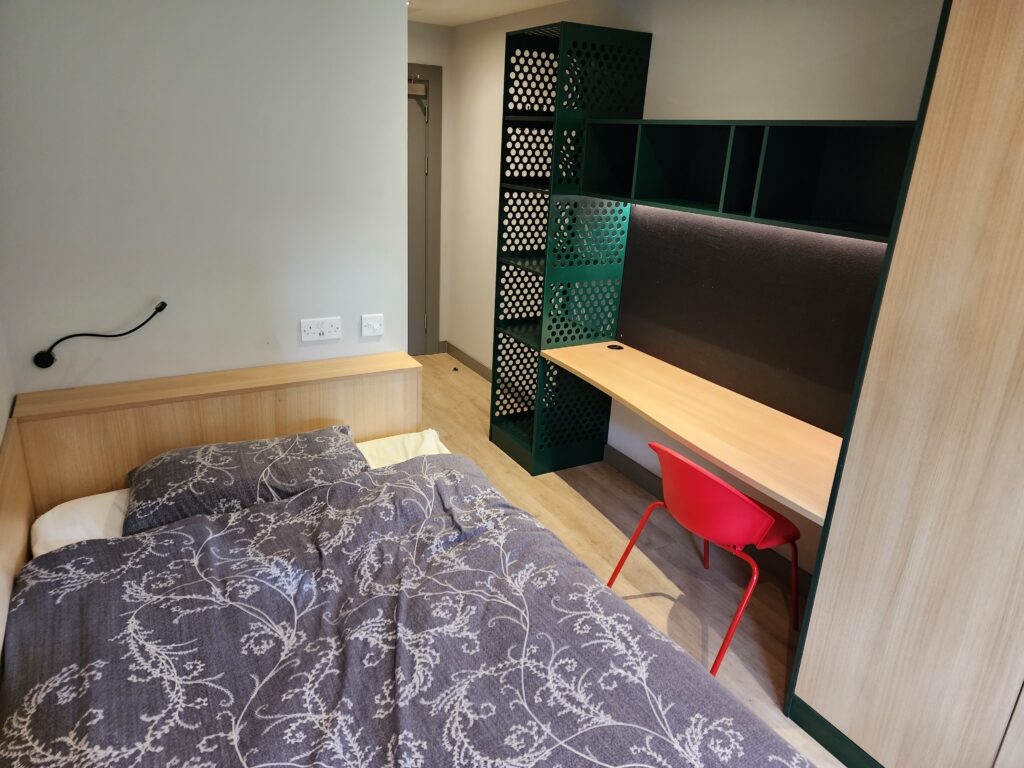 At first glance, storage might not look like much, but rest assured, the seemingly minimalistic storage look in reality has more storage than you would think. The deep shelves and linen closet jut out of the photo allow for enough space to fit a suitcase and all it holds.
When it is time do clean your clothes, help yourself to the laundry room which while seems limited in the number of washers and dryers I holds, trust me, I haven't had any issues getting a machine. There is a downside, that being the cost of using both machines can be around 8 Euro, so in my experience, living here for two semesters, simply buying a drying rack, and that will cut the cost in half.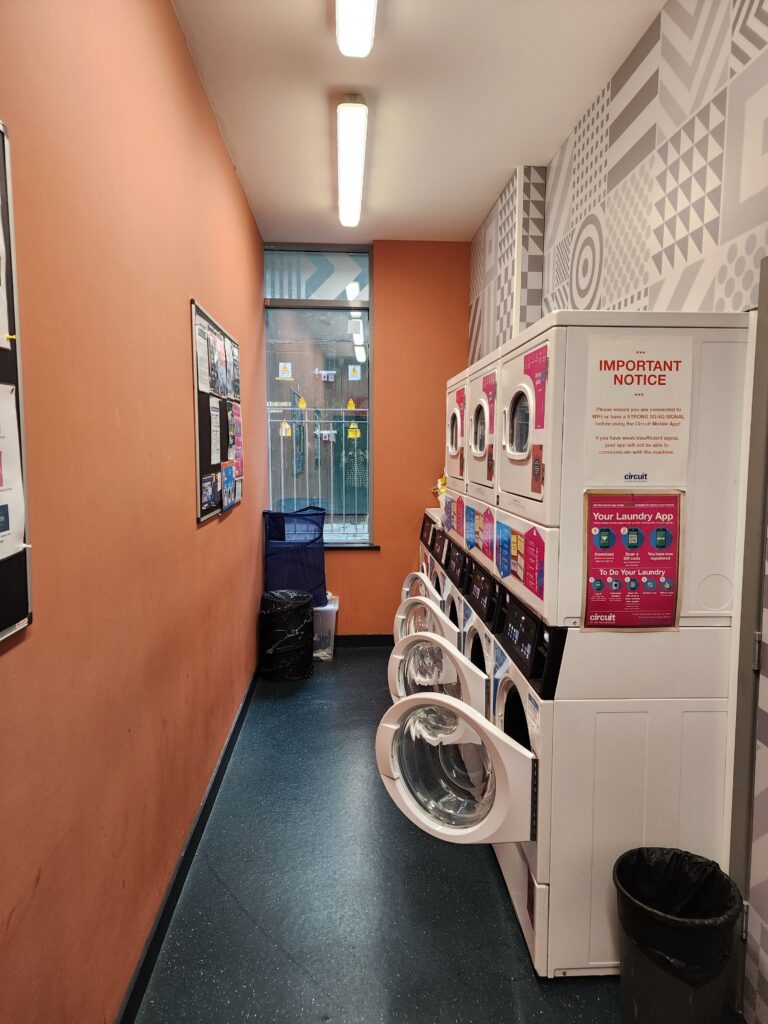 To use the laundry, you will either need to buy a laundry card, which you can get at Highlight itself, or use the laundry app, which is easy to find as there are signs with instructions posted all over the wall in the laundry room itself. From there, you add money either to the app or card, and you are all set!
As far as living conditions go, Highlight stands out due to the kind and responsive staff, well thought out accommodation, and the livable space for both individual room space, and apartment space.