Ni hao, hello my name is Samantha McLaughlin. I am about to be a senior Marketing student with a minor in Global Studies at Champlain. Growing up, I would always be traveling domestically and internationally. But the only places I would visit were Aruba, Bermuda, and other warm places mostly to relax and get away from the cold winters. I loved traveling to these places but I always dreamed of going to places like India, Egypt, China, or Japan. My parents did not choose to go to those places.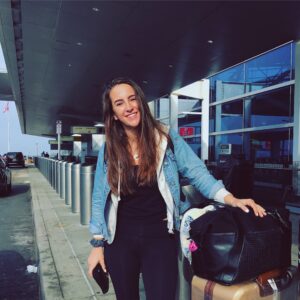 One of the main reasons I went to Champlain was because of all the travel opportunities offered. The first place I went with Champlain was India and Sri Lanka, with Dr. Scudder. INDIA!  That was trip was a whirlwind. We had ten days for both countries and I don't think I've ever been so exhausted after a trip before. We cramped so much into such a short period of time it felt insane. Scudder was amazing, and our tour guide, Inder, turned into our Indian Grandpa. We had an experience of a lifetime.
Next, was a semester abroad at Champlain's Dublin Campus. Ireland made me realize how much I loved Europe, giving me a perspective on America that I never had before. I realized since I'd never looked at America through a different lens, I had only a narrow view. While I was in Ireland, I got to travel around Europe. I went to France, the U.K., Germany, the Netherlands, and the Czech Republic. All my travel experiences gave me a new global perspective that I believe enhances my marketing skills. I believe the exposure to multiple cultures really makes my marketing ideas unique and fresh.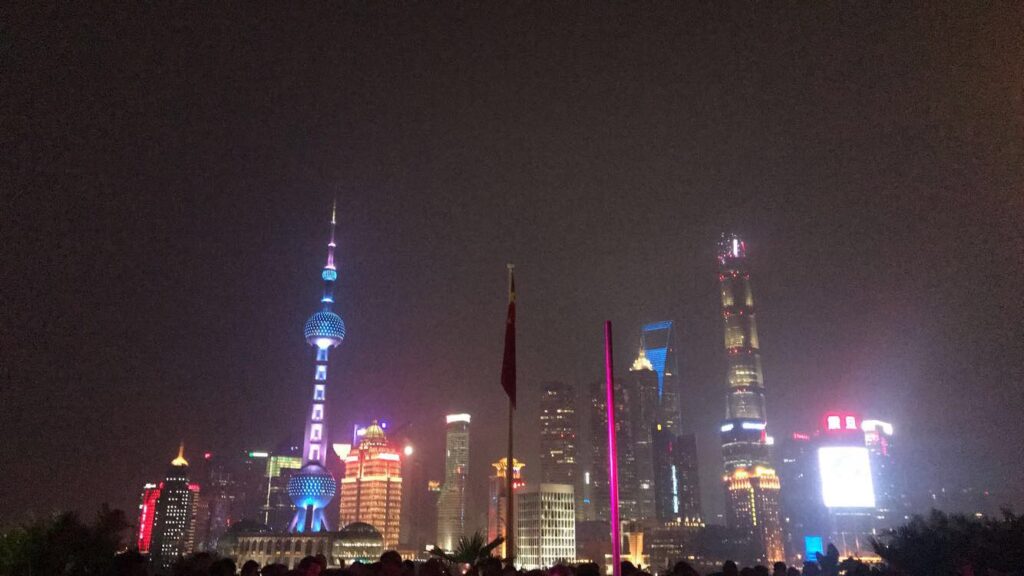 Today I am writing from Shanghai, China. I applied for the Champlain's Freeman China Grant and was accepted, along with 25 other students. I honestly cannot believe I am here. I said the same thing about India and Ireland but China is different. Now I am prepared thanks to all of my other travel experiences Champlain had opened the doors to.
I have been in Shanghai for about a week now and I can't lie and say it feels like home but I am honestly comfortable here. The food doesn't feel that much different than the Chinese takeaway we get in the States. I haven't come across Sesame Chicken and I don't think I will. But I eat Lo Mein and toast with jam for breakfast and rice for lunch. I might turn into a carb at the end of this trip but I think it would be worth it because the food is so good. However, the Lo Mein for breakfast does take some adjusting.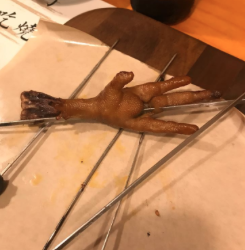 Side Note: The Chinese people love to see American people eat chicken feet, that's right chicken FEET. The other night I was at a restaurant with one of my friends from the program and while we were trying to communicate with our waiter, he brought over two chicken feet and says "Free. You Eat." It was eyes on us at the restaurant and everyone was laughing and intrigued to know what we thought.
I heard stories from other students who went to China with the Freemen Grant. Mostly everyone said China was the "Best and worst experience of their life." Maybe I am judging China too early but I think this might be the best summer of my life. I tried not to have too many expectations or visions of what China would be like, but inevitably I had a few. And honestly, everything is so much better than I thought it would be. Besides the lovely smog that covers all of Shanghai (but does make a really awesome Instagram picture), China is very clean. The metro is 1,000 times better than the subway I am used to in Manhattan. Honestly, I could write pages about how the metro here is so convenient, easy, clean, and ugh fabulous.
I am happy to report I am loving China. I rate my first week as an A+.
Samantha McLaughlin is a Marketing Major with a Global Studies Minor at Champlain College.
APPLY NOW FOR YOUR INTERNATIONAL EXPERIENCE WITH CHAMPLAIN ABROAD!